The Hindu festival of Holi falls in early march and celebrates as the festival of colors in India. People splash colored gulal, water balloons on each other and enjoy eating sweets like Gujiya, Laddoo and Thandai on this festival. While Hindus all over the world celebrate Holi but the same has different religious importance in different parts of India. While some celebrate it as the divine love of Radha and Krishna, others celebrate it as the triumph of Good( Lord Vishnu as Narasimha) over Evil( Hiranyakashyap). The popularity of Holi is widespread and people set aside their cultural and religious barriers while celebrating it with Holi pichkaris and colors.
History behind Holi
The origins of Holi date back to mythological times of Lord Vishnu and his devotee Prahalad . The Demon King Hiranyakashyap wanted his kingdom to worship him but young Prahalad continued to worship Vishnu. The king then ordered his sister Holika ( who was immune to fire) to sit on a pyre with the boy. But the fire ultimately killed Holika while Prahlad was unscathed. The demon king was also later killed by The God. The name Holika Dahan thus got its name from this day and that's why Holi is also referred to as the victory of good over evil. Till this date, Holika Dahan is followed in several sects where a bonfire is lit as a prayer.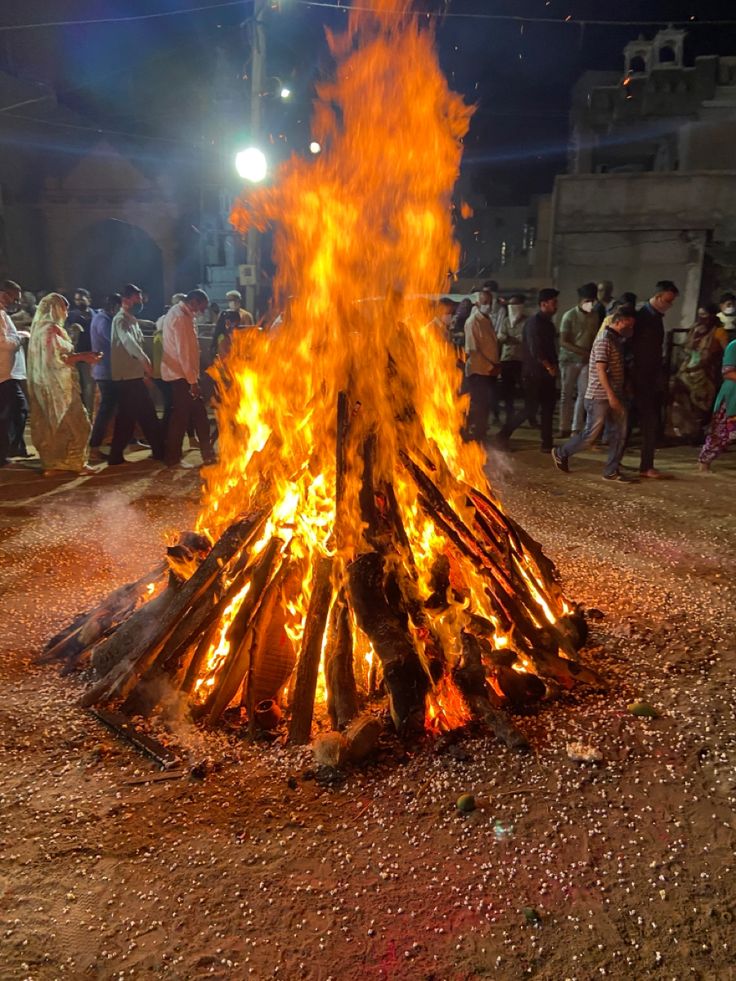 Another association of Holi with the Gods is from the times of Radha and Krishna. As a young child, Krishna used to drench the gopis in water and colour. Looking at the fun element of the same, the other boys in the village also followed suit and thus it became a tradition. As the couple grew up, the festival became a colorful symbol of their divine love. In several parts of India, this tradition is followed and a formal Holi celebration is kick started by men coloring the womenfolk of the town.
Holi Celebrations 
Holi is widely celebrated in India over two days. The first day is the Holika Dahan prayer day while the following day is for celebrations with Holi colors and Holi pichkaris. People exchange Holi gifts and also eat sweets like gujiya and laddoos on this festival.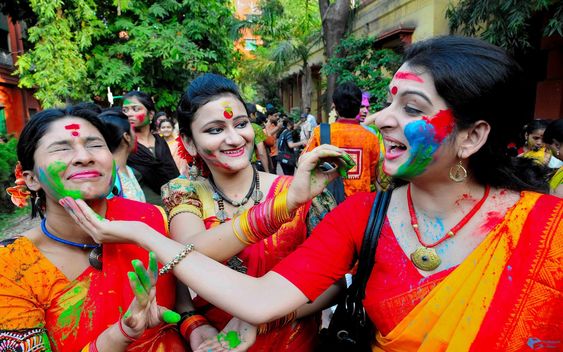 Holi traditions vary throughout the year but generally start with Holika Dahan day when a bonfire is lit. People pray around the bonfire asking the Gods to burn their inner evils away like Holika was burnt. The next day is when the 'festival of colors' is played and enjoyed. People splash Holi colors on each other, throw water balloons and eat Holi sweets. The festival is particularly popular amongst kids as they love to play with colors. It is a day of merrymaking, dance, music and feasting in most parts where the festival is celebrated. 
Holi Gifts For all
Apart from the prayer and colors, Holi also comes with its aspect of gifting. People exchange Holi gifts in the form of sweets, pichkaris and colors. Holi gifts for kids are given to the younger ones in families who await the day. Holi pichkaris, water balloons and gulal are some of the gifts that kids seek on this day. Chocolate hampers consisting of popular treats of Ferrero Rocher, Cadbury Dairy Milk Silk and Kinder Joy chocolates are also given away as holi gifts for kids. Several families also exchange Holi gifts in the form of hampers containing sweets, gulal and chocolates. Nowadays Indian companies also celebrate Holi with their employees by organising gatherings where their entire team can bond and play Holi. Several Holi gifts are exchanged between employees to celebrate this day with vigour and excitement.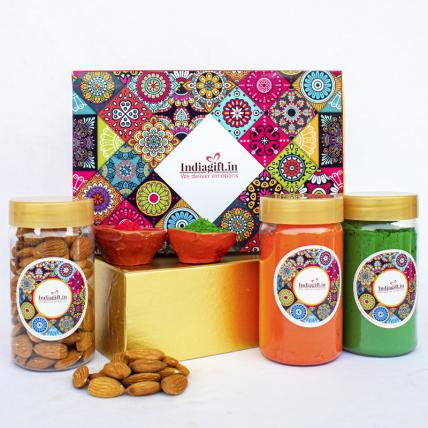 The festival where Holika Dahan was done has evolved into a very joyous festival consisting of fun and frolic. Today, it is one of the most popular Hindu festivals and celebrated across the globe.