Every year, millions of people around the world celebrate Raksha Bandhan. But why is it celebrated? And how do you go about celebrating it in India? Raksha Bandhan is an ancient Hindu festival that celebrates brother-sister relationships. It falls on the full moon day of the Hindu month of Shravana. Generally, it celebrates the mutual love and protection between siblings. In India, Raksha Bandhan is a very important holiday typically celebrated with large family gatherings. This blog will cover everything you need to know about Rakhi 2022.
Origin of Raksha Bandhan
According to legends, the holiday originated with the Mahabharata epic, in which Lord Krishna was injured, and Draupadi tore a piece of her saree to bind his wound. Since then, Raksha Bandhan has been celebrated as a symbol of love and protection between brothers and sisters. This gesture so moved Lord Krishna that he gave his word to protect her from all evils throughout their lives.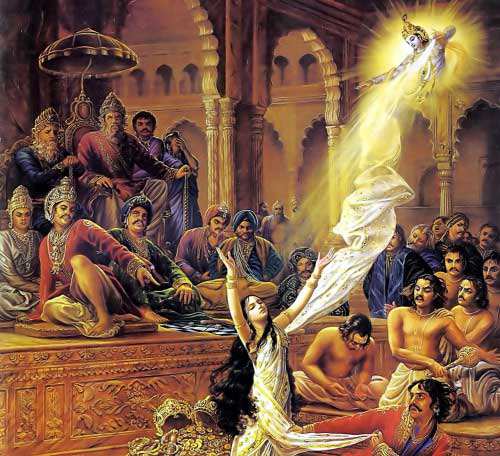 Rakhi Celebration in North India
The word Raksha Bandhan means "protective bond" in Hindi. The holiday is typically celebrated by giving Rakhi gifts and tying a special bracelet or amulet around the wrist of the brother.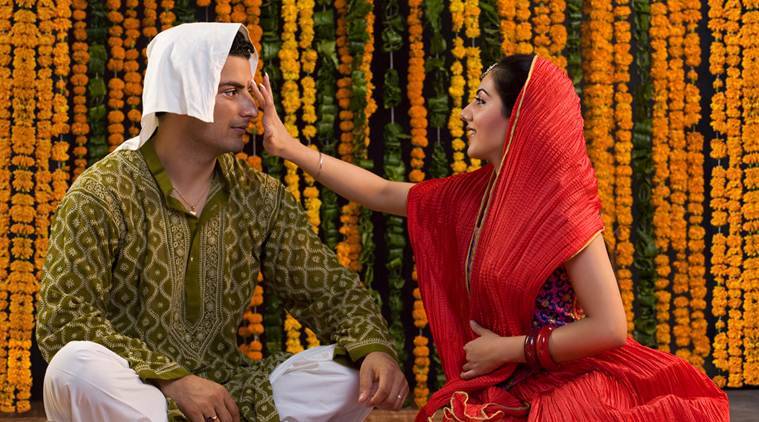 The celebration begins with an early bath, and then the sisters wait for shubh muhurat to perform the rituals where sisters perform aarti and pray for the well-being of their brothers. Sisters apply a tilak on their brother's forehead and offer him sweets. Finally, she ties a rakhi around his wrist and the brother gives a gift.
Rakhi Celebration in East India
The traditional celebration of Radhika Purnima takes different forms in India, depending on the region. In West Bengal and Odisha, it's known as Jhulan Purnima, where people worship Lord Krishna with Radha by tying beautiful Rakhi Online bands on the wrists of siblings. Brothers and sisters then wish for good health and exchange gifts during this festival.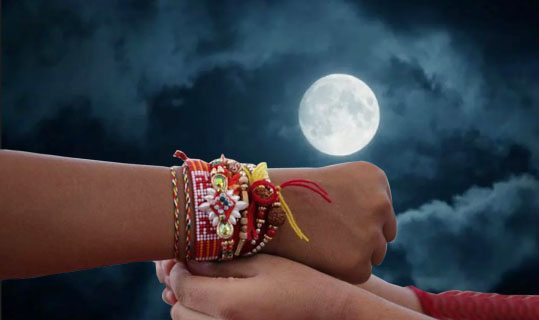 Rakhi Celebration in South India
The festival of Raksha Bandhan is celebrated in Maharashtra and other coastal areas across India. The people here celebrate Naraali Poornima by worshipping the sea by throwing coconuts into it, which they believe to be an offering for their safety while travelling on boats or near cliffsides where waves might pull them down.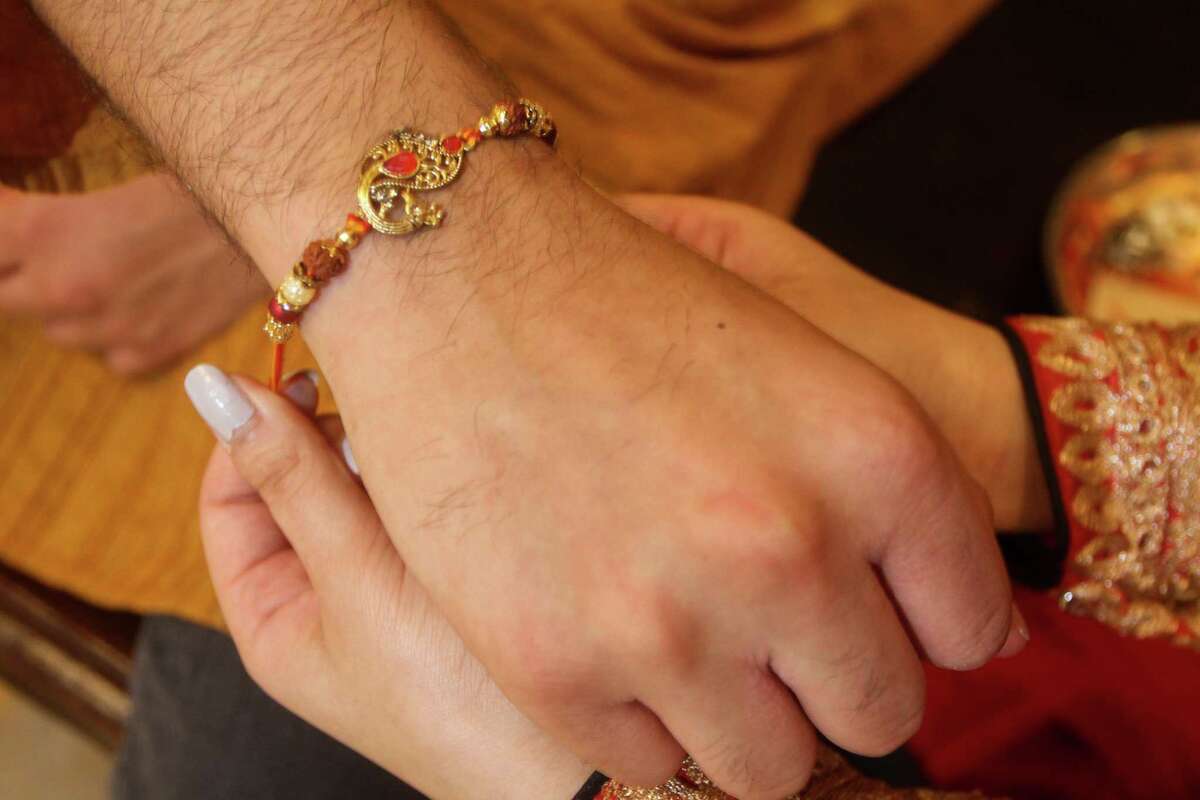 People also enjoy eating sweets made with coconut milk like pitha (coconut dumplings) during these occasions – especially after having spent time worshipping at various temples dedicated specifically to Hindu deities.
In the state of Telangana, the festival of Rakhi is known as Avani Ashtami. The occasion celebrates with rituals aimed toward cleansing one's soul and making amends for any wrongdoings from previous years; these include bathing themselves at dawn before asking forgiveness by replacing the janeu with a new thread and sending rakhi gifts online to their loved ones for making the day memorable.
Rakhi Celebration in West India
Raksha Bandhan, also known as the festival of "Pavitropana", is celebrated in Gujarat on the full moon day of the Shravan month of the Hindu calendar. Gujaratis celebrate Raksha Bandhan by pouring water on and worshipping lord Shiva.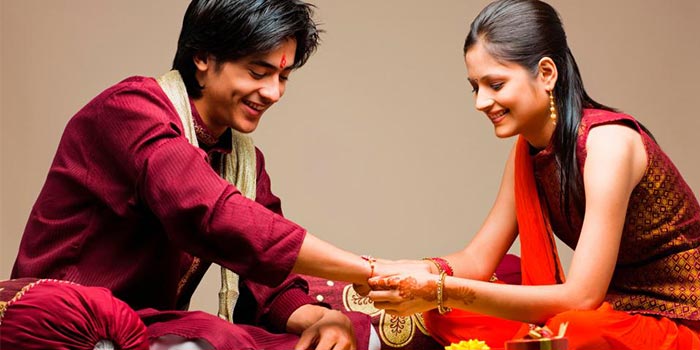 The word "Pavitropana" means "purification of the mind", and it is believed that by tying a Rakhi thread on their brother's wrists, sisters can help to purify their minds and protect them from negative thoughts. After the aarti is performed, brothers and sisters exchange online Rakhi gifts and share a meal together.
Rakhi Celebration in Central India
The celebration of Rakhi in Central India is a time-honoured tradition that celebrates mothers and farmers. The celebration begins days before, so people start planting barley seeds into pots filled with soil collected from fields.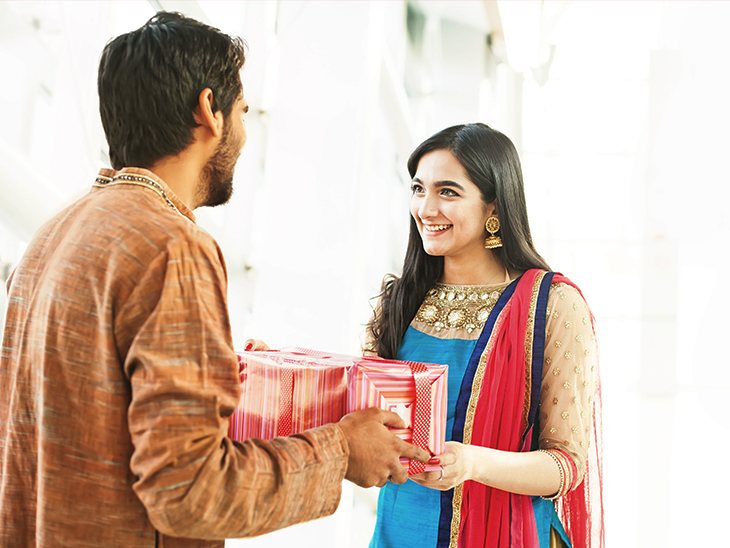 On Kajari Purnima, the women pay homage to their land by worshipping it with special poojas performed for 7 days leading up until its conclusion on behalf of all those involved, including sons who will one day take over these farms after them. After seven days, they put the soul into the body of water (wells being the most popular) and pray alongside for their sons to remain healthy long past this year.
Conclusion
Celebrating Rakhi 2022 in India can be a fun and meaningful experience. Whether you're in the north or south, east or west, there are some common traditions that are sure to make your day special. We hope this guide has helped give you an idea of how to celebrate Raksha Bandhan in India. Have a wonderful time with your friends and family!