On the occasion of Raksha Bandhan, it is essential to pick the best Rakhi gifts for your married sisters. While picking a gift for an unmarried sister, you can go for something trendy or girlish. However, now, you need to be a little more thoughtful in your selection. Your sister now values quality over quantity.
With that in mind, it is better to focus on finding a few well-chosen items that will stand the test of time rather than opting for a cheap and cheerful option that will quickly go out of style. In this regard, we bring you the 10 best rakhi gifts for sisters who are married.
List of Rakhi Gifts that Married Sisters Wish For
1.     Family Portrait
A family portrait is a priceless gift that brothers can give their sisters on Rakhi. It captures a moment in time that can be treasured forever. It also celebrates the bond between siblings and the love that they share. As she looks at the portrait, she will be reminded of the special bond that she shares with her brother.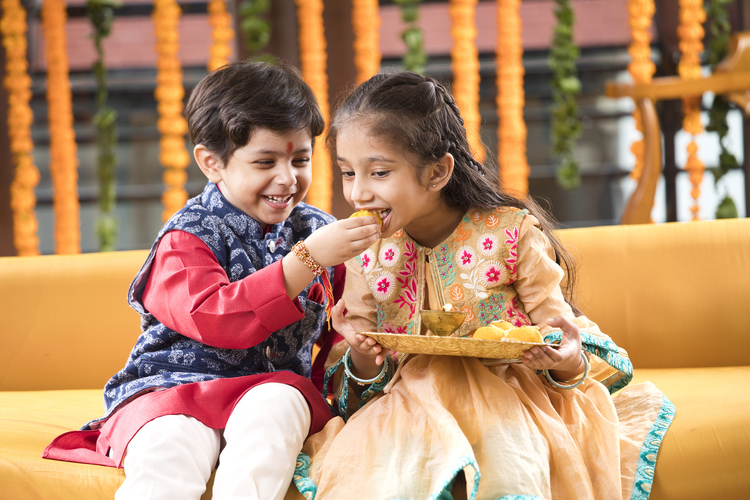 2.     Clutches
A clutch is one of the most thoughtful Rakhi Gifts for Married Sisters that a brother can give. It is not only a stylish and trendy accessory, but it is also very practical. Clutches are available in a wide range of designs, colours, and sizes, making it easy to find one that suits your sister's style. They are also perfect for carrying all the essentials, such as a phone, lipstick, and keys. Most importantly, a clutch will help your sister to stay organised on her special day.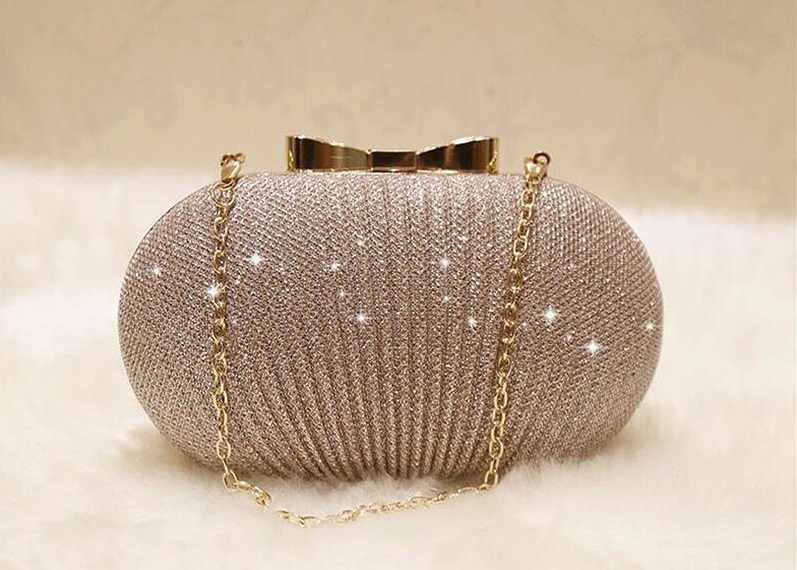 3.     A Beautiful Watch
While there are many traditional gifts that brothers can give to their sisters on this special occasion, a beautiful watch is always a welcome present. After all, what could be more precious than the gift of time? A watch is not only a practical gift that your sister can use every day, but it's also a beautiful symbol of your love and affection. It's a reminder that no matter how busy you both are, you'll always have time for each other.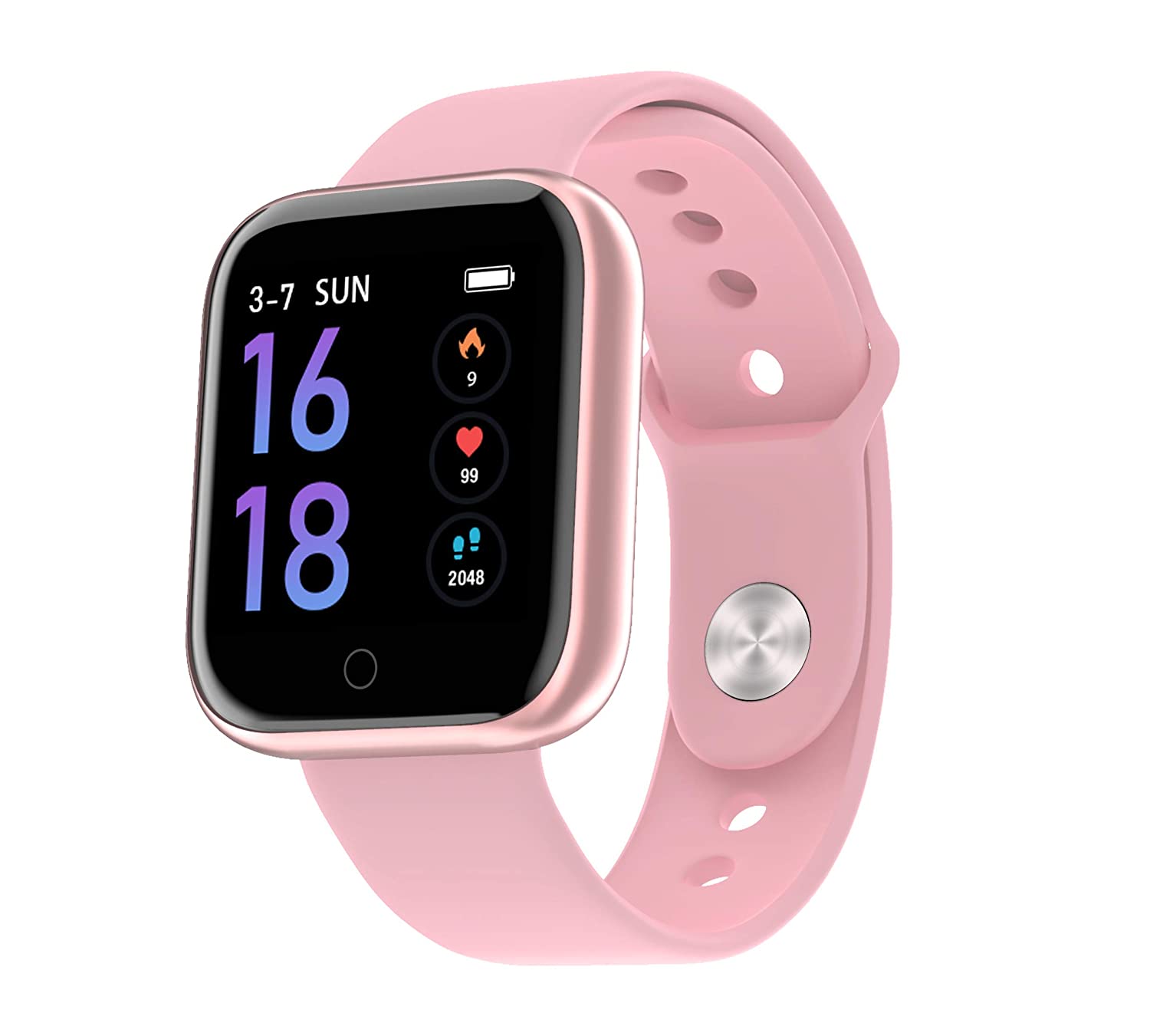 4.     Personalised Gifts
Personalised gifts always make the best present because it shows that you took the time to think about what the person would like. It's even better when it's something that can be used and enjoyed on a daily basis. While you can always go for the traditional sweet or piece of jewellery, a personalised mug or keychain is a great way to show your sister how much you care.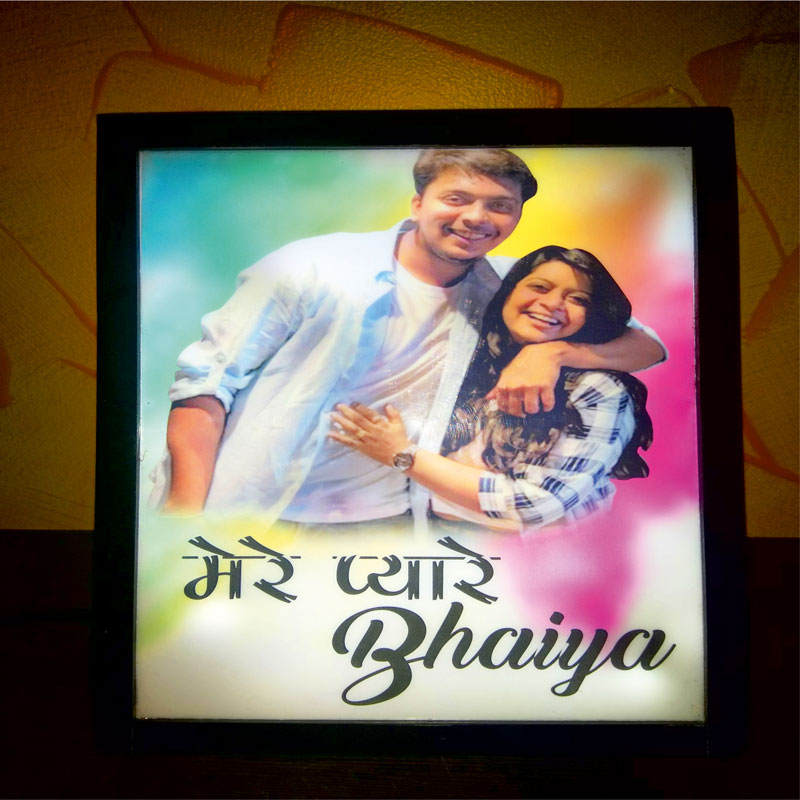 5.     Designer Saree
For a married woman, sarees hold a special significance. They are not just a piece of clothing but an expression of her femininity and grace. A designer saree is one of the best Rakhi Gifts for Sisters. It is a thoughtful gesture that shows how much you appreciate and value her. A saree is also a timeless gift that she can cherish for years to come.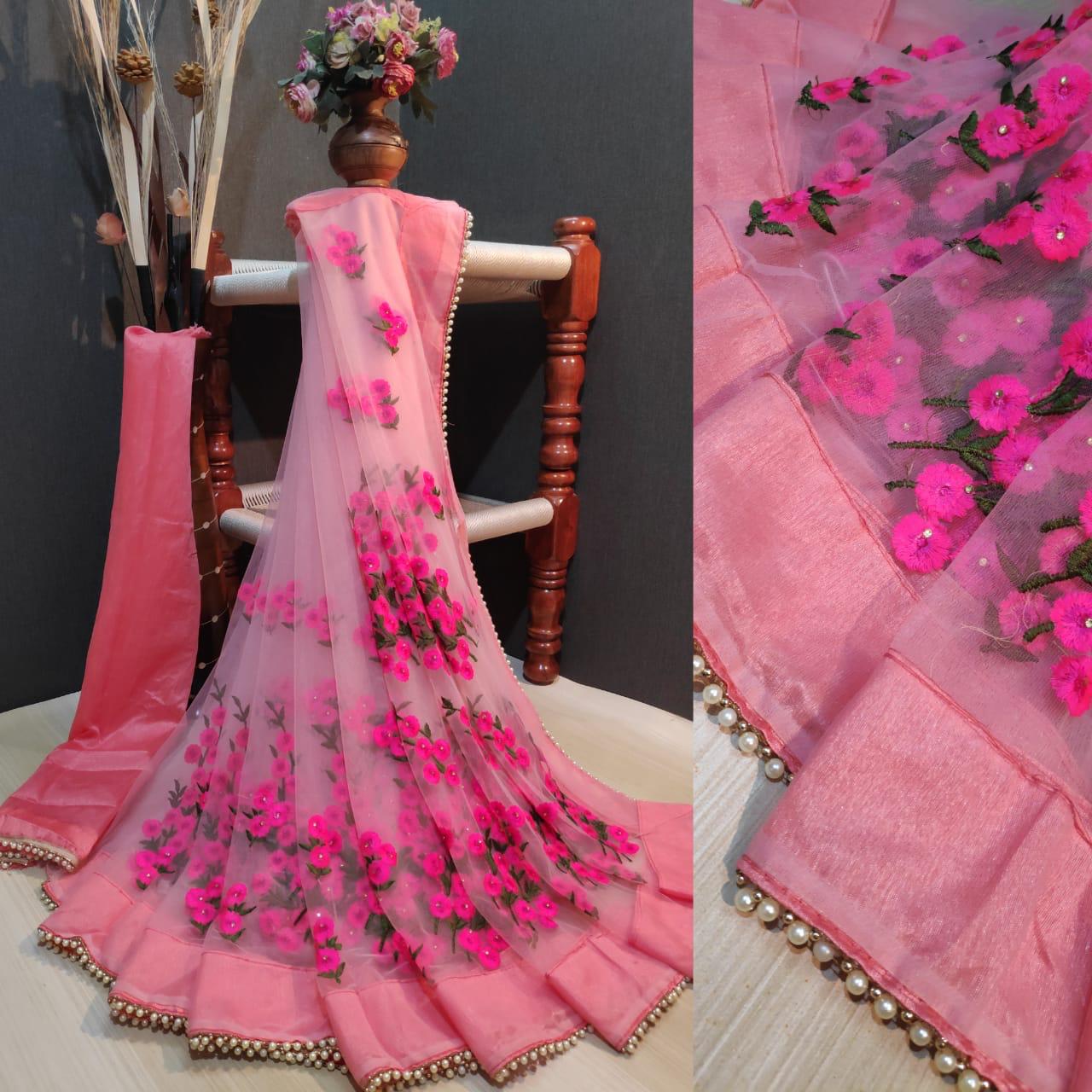 6.     Sweets & Chocolates
A box of chocolates or a cake is not only the best gift for a sister but also the most practical one. It can be easily sent through the mail or courier, without having to worry about it getting damaged in transit. And what's more, it's a gift that can be enjoyed by everyone in the family – unlike clothes or jewellery which may not be to everyone's taste.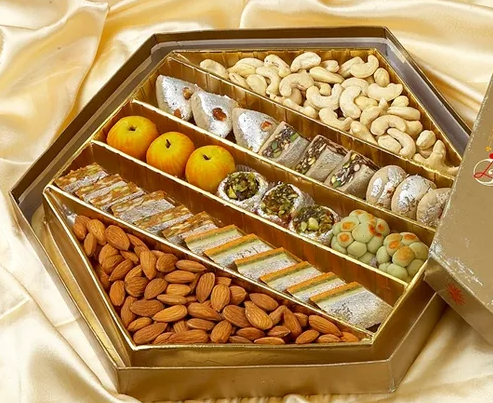 7.     Makeup Basket
If you're stuck on what to get your sister this year, why not go for something unique and unexpected? A makeup basket makes an excellent Rakhi gift for a married sister. Not only is it practical (every woman can always use more makeup!), but it also shows that you care about her appearance and well-being.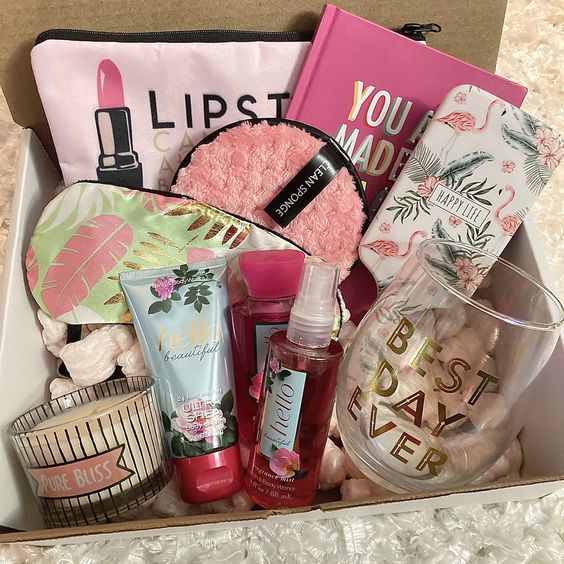 8.     Flower Bouquet
A beautiful bouquet of flowers represents the bonds of love and protection between siblings, making it the perfect gift for this special holiday. They can be easily customised to suit the taste of the recipient, ensuring that each sister receives a unique and personal gift. With its deep symbolism and ability to be tailored to each individual, it's no wonder that a flower bouquet is the top choice among Rakhi Gift Ideas for Sisters.
9.     Jewellery
While sisters usually give their brothers sweets or clothes, brothers often struggle to find the perfect gift for their married sisters. However, jewellery is the perfect option for brothers who want to show their love and appreciation. It is a beautiful and meaningful gift and your sisters can wear it on special occasions.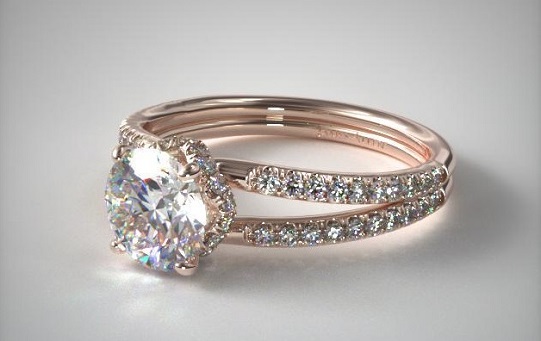 10.  Laughing Buddha
The Laughing Buddha is said to bring good luck and happiness. What's more, he is a symbol of health and prosperity. So if you are looking for a rakhi gift that is sure to please your sister, the Laughing Buddha is the perfect choice. He is a reminder that even in the midst of life's difficulties, there is always reason to find joy.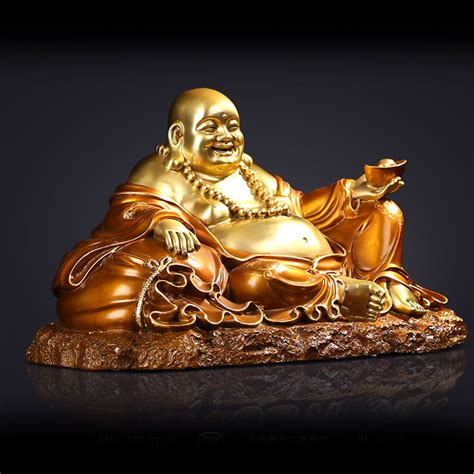 Conclusion
No matter what your sister's personality is like, we have a gift for her that will make Raksha Bandhan special. Whether she loves spending time in the kitchen or enjoys being outdoors, there are gifts for every type of sister. So take a look through our 10 Best Rakhi Gifts for Sister and find the perfect present for your beautiful married sister.