Flowers can help you to express different kinds of emotions to the loved ones. Flowers are used for conveying love, showing gratitude, and expressing condolences. The beautiful flower and their unique colors have a close connection with the emotion. The fresh and vibrant flowers are perfect for every occasion and emotion.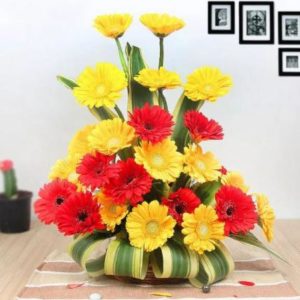 Order from Here – https://www.indiagift.in/twin-color-gerbera-arrangement-ig-2746
When talking about flower gifts there are flower bouquets, Flower Quotes, flower chocolate bouquets to impress the loved ones. You can now Order Flowers online delivery and express any of your emotions to the special person in your life. If you do not know how to choose the best flower then here you can find help. Let us see the flower options and ideas for special occasions.
Beautiful Flowers Every Emotion and Celebration
Valentine's Day Flowers
Roses are the best flowers that define love. Their unique shades such as pink, white, yellow and red can help you to propose your love. There are tons of Valentine's Day Flowers ideas available here. From the chocolate-flower bouquet to personalised flower bouquets there are many options to impress your loved one. This Valentine's Day you can impress your special one by purchasing Red Roses flowers in India. Along with other valentine day surprises, you gift tulips, orchids and hyacinths. If you want to do something extraordinary then get the cute love flower quotes for your mate. These ideal gift options will surely put a beautiful smile on your lovers face.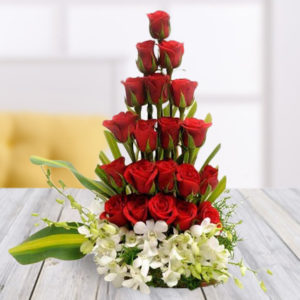 Order from Here – https://www.indiagift.in/red-roses-and-orchids-arrangement-ig-2741
The Mother's Day Flowers 
Mothers and flowers have a close connection. Like mothers, flowers bring happiness in life. If you want to make your mother feel special or appreciate her for all her care then get a beautiful flower bouquet. Not only mothers you can also present your father on special occasions with vibrant flowers. If you live far away from home then send flowers to India and express your affection. Vibrant flowers such as lilies, daisies and roses are perfect for parents. Along with the flower celebrate women power by presenting Inspirational Flower Quotes to your mother.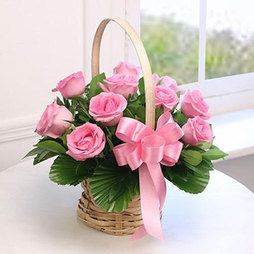 Order From Here –  https://www.indiagift.in/pink-roses-basket-ig-712
The Wedding Anniversary Flowers 
It is a tradition to present the flower on the anniversary day. Every year is a milestone in marriage. Celebrate this pure relationship with your mate by presenting romantic flowers. If you are presenting flowers for a couple on their pearl, silver or golden jubilee anniversary then avail Carnations flowers online delivery. Some of the anniversary flower options are morning flower, fuchsia, dahlia, poppy, daffodil and violet.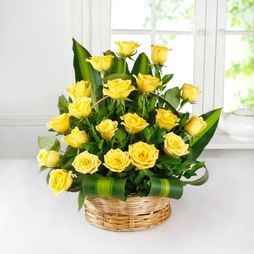 Order from Here – https://www.indiagift.in/yellow-roses-basket-large-ig-53
The Yearly Celebrations Flowers 
Every year, birthdays and new years are celebrated with great excitement. You can now easily get the stunning New Year Flowers and Birthday Flowers online. For these occasions, vibrant and energetic flowers can be gifted. Lilies, roses, tulips and daisies are perfect for these occasions. You can also avail the Midnight Flower Delivery amuse your loved ones on these occasions.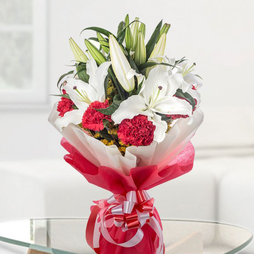 Order from Here – https://www.indiagift.in/lilies-and-carnations-bouquet-ig-3490
The "Thank You" Flowers 
Feeling grateful and expressing it is a gift for humans. There are many important people to thank in life. You can say thank you to your parents, teachers, siblings and colleagues with flowers. You can covey your heartfelt thanks to near and dear ones and send them flowers through Flower Delivery. Subtle shade flowers are the ideal option to convey this emotion.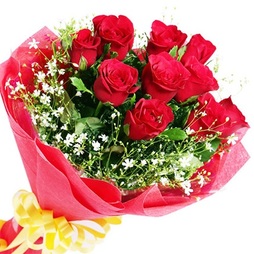 Order from Here – https://www.indiagift.in/valentine-18-red-roses-bunch-ig-3204
The Flowers For Saying "Sorry"
In life, many do or say things that hurt their loved ones. One meaningful way to convey your apology is by presenting flowers. You can avail Same Day Flower Delivery and apologize to your loved ones immediately. Flowers are the best way to make peace and ask for forgiveness. Along with the flowers, you can make the loved one cheerful by sending funny flower quotes. This will help you to fix your relationship and reduce the anger of the person.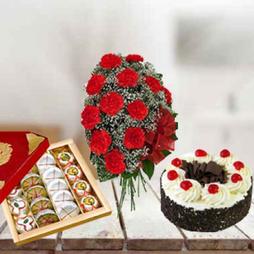 Order from Here – https://www.indiagift.in/perfect-combo-ig-187
Conclusion 
It is now very simple to order your favorite Flowers Online. Express your love and emotion on these occasions by these flower gifts. Also, you can avail of the online flower delivery lowest price. 
You Might Also Like