Cupcakes are the perfect dessert recipe for your birthday celebration. Because these are light and moist homemade and it is topped with the perfect whipped buttercream, rainbow sprinkles, or any other decorative item for a sweet treat and it will be a great treat for any occasion. If you have a creative idea and skills then you can make perfect cupcakes. If you are looking for happy birthday cupcakes ideas then our ideas will help you to make your party perfect. You can even order cupcakes for birthdays online with same day cakes delivery.
The easiest way to create a cute-looking cupcake is through sprinklers, you need a frosted cupcake and you need to roll the edge of the frosted cupcake on the plate which is full of sprinklers. You can even go with the monochromatic look like you can use a pink velvet cupcake with a color combo of sprinklers and this will go with your party. When preparing your cupcakes you need to check all the essential cupcake tools.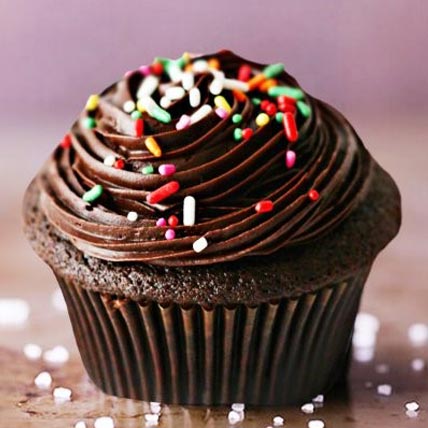 There will be no other cupcake that is more elegant and there is no other cupcake decoration that can beat the classic foresting of rose. To get this look, you need a star tip nozzle and you need to put a closed star tip in a pastry bag also you need to fill the pastry bag with slightly cool frosting. You need to start from the middle of the cupcake, and gently squeeze the pastry bag while moving the tip in a counter-clockwise direction. Once you reach the edges of the cupcake, loosen your grip on the pastry bag and lift it from the frosting. If you need a perfect rose then you need to look at some YouTube tutorials and do some practice before decorating cupcakes, so that you can achieve a final look. If you don't have time to decorate the cupcakes then you can order cupcakes online from any online cake shop which will provide different online cupcake bouquet delivery at your doorstep.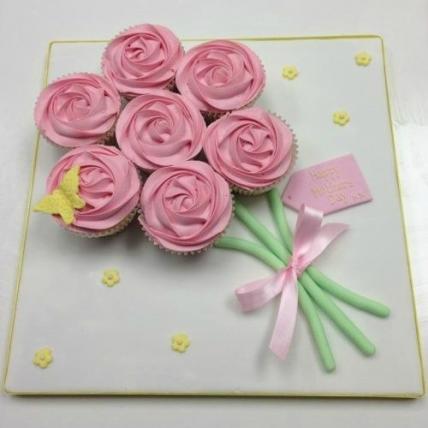 If you like colorful cupcakes then these tie-dye cupcakes will be an incredible option. You can even try this tie-dye cupcake recipe with your mom. This will be a sweet and simple way to create an amazing treat and also it is delicious to eat. You can use your favorite color and designs. At the top of the foresting, you can use buttercream and sprinkles to decorate the cupcake.
Water colour-Inspired Cupcakes
If you don't have much time or you don't have artistic skills then watercolour inspired cupcake design will be perfect for you. With the help of a spatula or a butter knife, spread dabs of various colors of frosting on the top of the cupcake.  Once the cupcake has been covered according to you then you can use your spatula or knife to spread the colors together slightly or leave them as-is.
If you are preparing cupcakes for a kid's party the ice cream cone cupcakes will be a fantastic option and kids will love it because these kids will get adorable cake and ice cream. If you like more traditional birthday cakes then instead of using cream you can use the scoop of ice cream on top for a scoop of frosting.
Instead of using toppings of candy and sweets on the cupcake, you can use fresh fruit topping. This brightly fruity flavored cupcake recipe uses fresh strawberry halves for a juicy, all-natural garnish. If you're really cutting back on your sugar intake, you can try out this sugar-free cupcake recipe.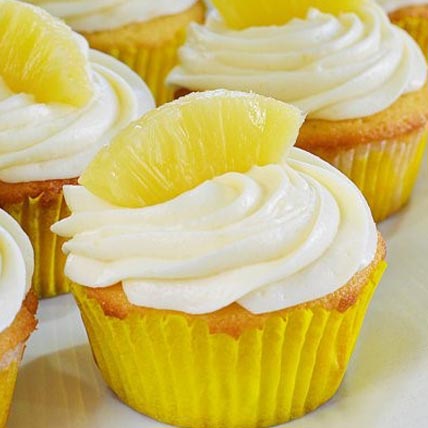 Oreo Cupcakes with Cookies and Cream Frosting
Birthdays are the perfect excuse to go and think out of the box. This Oreo cupcakes recipe will be a tempting recipe that everyone likes and this cupcake is having a classic sandwich cookie baked into the cupcake, mixed into the frosting, and used as a topper.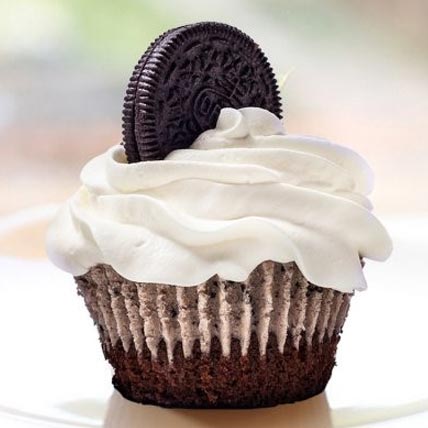 You Might Also Like: