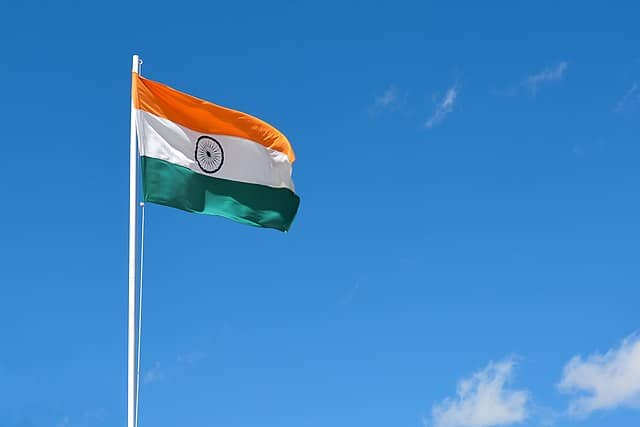 Every year on August 15 we celebrate the Independence Day of India. It is a national holiday. We celebrate Independence day in many ways like we Dress up in a traditional way which gives us festive spirits, we watch our national flag, we watch the flag hoisting ceremony and kiss the breeze, we sing the national anthem with our friends, we also organize some activities and we take part in competitions hailing the freedom fighters, and immersing in a sense of pride are some activities that marked the Independence day celebrations annually in India. But this year everything is changed because of the COVID-19 pandemic. With so many restrictions are raging outside and the social distancing protocols are imposed on the people, so the whole mood of the independence day has been decreased.  So dont weaken your mood of celebration weak because India is celebrating its 75th Independence Day.
This year we have to keep the safety of the public in mind, so there will be no social gatherings and even the grand flag hoisting ceremony at the Red Fort will be done with a limited number of people. This year saw the ceremony on our television screens, but we know you will going to miss out few things which you do with your friends and your performance which you do at the local level colorful Independence Day events.
Don't get disheartened still you can celebrate Independence day just you need to follow some old-school yet effective ways and keep your patriotic feeling alive. This way you will feel patriotic and do some Independence Day celebrations with family and friends together safely and do everything while nestled inside the boundaries of your homes. These are some basic 5 quirky ways to celebrate India's 75th Independence Day with your family and you still feel patriotic :
Dont sit ideal in a corner and feel sad, do some exciting things at home like you can prepare tricolored delicious dishes at home and add some patriotic feeling to this dish. You can make a scrumptious tricolor pasta or rice. Serve the same dish to your family members as you eat together and watch the live broadcast of the flag hoisting ceremony at the Red Fort this August 15.
Keep your patriotism alive in you because We know the covid-19 protocol is going outside, so have to make a social distance with others for the safety of ourselves and others.  You just need to keep the social distance but not emotional distance, so while sitting at home and it is a national holiday across the country, you can celebrate Independence Day with the help of your video calls. This will give you more fun. You can organize a virtual Antakshri competition with your friends. It will be easier for everyone you don't need to dress up while sitting at your bed you can enjoy the virtual antakshari.
Theme paty on social media
This COVID-19 lockdown not only did bad things but also did some good things. This lockdown has taught us, how to stay with the minimal things and how to handle these trendy social media challenges. So let's try out some Independence Day challenges do some things differently. So you need to decide the theme, and you need to dress up in your best attire and then paint your social media tricolor with your selfies or family groupies.
This year celebrate Independence Day by keeping everything aside and removing all the gaps. Let's reconnect with your old buddies and relive the old memories. To celebrate Independence Day with them and do some on-spot painting challenges. You can draw and paint a bookmark, a T-shirt, a temporary tattoo on your sibling or partner's hand and share the final artwork. The idea behind this is to find the excuse to reconnect with the people with whom we are not connected for many years and giving the occasion more feeling.
Nothing can stop us to watch movies. You can wrap your day with some movie nights. You can watch movies with your family and close ones and look up some patriotic movies like Rang De Basanti, Lagaan, Mother India, The Legend of Bhagat Singh, Border, or others. You can also share the movie list with your family and friends, and you can connect with each other connect, and enjoy each other's company for the night.