The first mother's day gift for a new mom will definitely be a big thing. We understand we can't give a full night's sleep but we can give her something which she can cherish during her sleepless nights. With all the hard work she put in, she deserves some appreciation in the form of a mother's day gift. If you are buying gifts for a new mom then we are having a few amazing ideas for gifts for her. This list includes all types of gifts whether it is personalised gifts, useful gifts. All these gifts will make her smile and these will make her life more relaxing. You can buy all these gifts from any online gifting portal. To make the first mother's day more special you can order cakes online with gifts while aiding with the midnight gift delivery.
Women Silk Satin Pyjamas Set
Silk is a great sleepwear fabric because of its hypoallergenic quality. Its fabric is perfect for those people who are allergic and who have very soft skin. Also, silk has incredible strength. This silk fabric is better for your skin because it allows your skin to breathe and also helps your body to regulate temperature when the season is changing. This silk satin pajamas set will give comfort to the new mom. This set comes in various colors. These will be very useful gifts for her.
If you give a baby a matching outfit set with the baby then the new mother will be going to have a blast. She will totally love the matching outfit. After receiving this will become her favorite gift. This set comes in a variety of colors, combos, and sizes. So you can buy gifts according to the new mother's taste and style. And she will definitely wear the matching outfit and click selfies with their baby. These will be the best mother's day gifts for moms.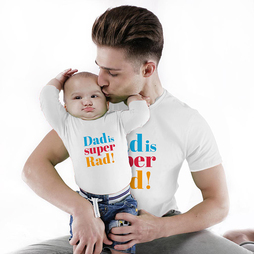 This essential oil diffuser bracelet will be an amazing gift for her. A mother can use this diffuser as a jewelry piece. Just you need to drop your favorite essential oil or perfume into the diffuser and it will help you to calm your emotions, relieve tension and stress while doing your routine work. This diffuser bracelet comes in attractive designs and patterns. This bracelet has five holes in the band to adjust the size which can easily fit anyone's wrist. These will be incredible gifts for mother.
Multifunctional Diaper Bag
We all know a diaper bag is essential for new moms whenever they go out with their babies. Diaper bags make every mom sorted because in these bags you will get different compartments of every item and also have insulated pockets. These bags come in vibrant colors and styles. So it will make your travel comfy and stylish. These bags are waterproof. You can buy this diaper bag from any best Indian gifting site.
We can understand after the baby women are not able to follow a healthy lifestyle. So you can help new moms to live healthy lives. This jogging stroller helps moms to go thousands of miles. This stroller has a suspension system and air-filled tires which gives your baby an ultra-smooth ride. Also, this comes with adjustable handlebars which help parents to adjust the height of the bar according to them. Also, this stroller has several storage pockets and a large basket which provide plenty of room for your gears. Also, this stroller has an ultra-padded compression seat which gives comfort for all-day.
Baby monitor cameras are a popular mechanic which helps new moms to monitor their babies when they are sleeping.  In this camera's interchangeable optical lens is installed which allows you to customize the viewing angle and allow you to zoom the video. There will be no loading time with a single click you can open the app and monitor the video. Nowadays it is a very useful device, so you can order flowers online with gifts for a new mom as a mother's day gift.
A baby play gym is a very useful product for the new mom. This play gym has a soft mat that has two arches on the sides. Some gyms have lights, mirrors, baby pianos, or tummy pillows that engage your baby in a variety of activities. This will help the new mom to get some time to think of a new activity or game to play.
This woman needs some grooming gadgets. You can give some new mom Revlon hair dryer brush and make her hair doo easy and convenient. This is an amazing product. This hair dryer brush has gained a lot of names in the beauty world. And many beauty editors approved this amazing product. If you don't have time to go to the salon then this ladies' makeup basket will give you salon quality at home. Also, this product is very easy to use and takes very little time to transform your hair.
Sheet Mask Subscription Box
All new mothers do many things in their daily routine and they are very busy and don't have time to take care of her. Then you can give her a sheet mask subscription box. You can give her a FaceTory sheet mask subscription box. It is a Korean product and its results are very satisfying. Every month they will send 5-7 popular sheet masks to their doorstep. This will help her to take care of her face whenever she is having some time for herself or at night before going to bed she can apply the face mask and enhance her beauty. This will be a unique gift for mom with the midnight gifts delivery service.
All these above-mentioned gifts are useful and thoughtful which make every new mom's life simple and easy.
You Might Also Like: