Mothers are undoubtedly God's gift to mankind who embody love, compassion, and warmth in the greatest measure. This self-sacrificing nature of hers may seem a little over the top when she coddles you incessantly in front of others or fusses over you when you are sick, however, it is the definition of unconditional love that sometimes pars over a romantic one. This giving spirit can only be understood when you become a mother yourself and have to deal with the pressure of performing different roles at the same time. Perhaps, this multi-functional ability is what makes them a supermom and needs to be felicitated in true fashion for their superhuman efforts this Mother's Day. This auspicious occasion held on the second Sunday of May is the perfect occasion to make this day all smiles and sunshine for the precious lady whom you call mom. No matter where you are, these trending mother's day gifts online are the perfect excuse to relay your love to your mother the respect and affection you have for her and make her proud of what you have become.
The sweetest gift of all- Mother's Day Cake
Your mother may have an iron will but she also owns the sweetest disposition of all. To celebrate this endearing quality of hers a mother's day is definitely in order. Along with the sweet taste, the gesture itself is a very sweet one which can be made possible with Mother's day gifts delivery in Bangalore. A cake in your mother's favorite flavor will be a sweet addition to your Mother's day tradition.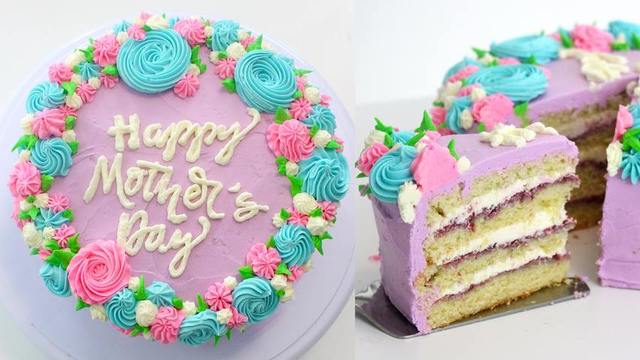 Customized Jewelry
A jewelry piece that is specially customized for them is a gift that will be coveted by many. This special bobble can be anything from a necklace, bracelet, earrings or a ring and becomes more precious when you have it customized personally by engraving her initials on it. Your gift need not be very expensive but can also be from wood, black metal or even semi-precious metals to adorn her whenever she steps out.
An elegant flower bouquet
Flowers with their sophisticated elegance and charm are a gift befitting a lady. This mother's day, gift your mother a charming bouquet that is fit for a queen. You can gift anything from a classic bouquet of roses and orchids to an extravagant arrangement of a number of colorful blooms that will lift her spirits this Mother's Day.
A gift card from her favorite store
Everyone's in need of a shopping therapy from time to time but time and money may not always allow us this luxury. This mother's day indulge your mother with a shopping trip to her favorite store with a gift card to shop to her heart's content.
Plant gift
Plants symbolize rebirth and prosperity and the color green is a sight to sore eyes. This eco-friendly gift is a great way to celebrate Mother's day which also pays tribute to the caring nature of your mother. Indoor plants like bamboo, money plant and bonsai are very apt to send mother's day gifts to Hyderabad.
Framing memories
Every relationship in your life tells a story consisting of memories both good and bad to portray the bond you share with your loved ones. Over the years you may have created some special memories with your mother which you can reminiscence together with the help of framed photographs that track your journey together as a mother and daughter.
'Like Mother, Like Daughter' coffee mug
The most serene picture you may have of your mother growing up is early morning ones where she calmly drinks her coffee in her special mug. You can contribute to this picture with a personalized coffee mug that is printed with mother-daughter quotes like the one above. To make sure that this cup makes an appearance on your mother's threshold, order one with online Mother's day gift delivery in Pune and surprise her.
Personalized cushion and throw pillows
Throw pillows and cushions are a trending home decor item that your mom will love when you gift it to her. You can have these cushions customized with pictures and quirky facts and sayings to make her smile whenever she looks at it.
Chocolaty treat
Chocolates are one habit that adults never outgrow and are one of the best gifts for mother on Mother's day and not only for its taste but also for the various health benefits it provides. You can send these assorted sweets to your mother so that she can indulge in the decadent taste with every bite.
Gifts baskets to pamper her
A gift basket performs multiple functions as a gift and also as an assortment of various utility items so that she can treat herself to some TLC. These gift baskets contain anything from edible goodies, bath products, essential oils, and healthcare products etc.