We always pat ourselves on the back for finding the perfect mother's day gifts but we always put less effort to find a perfect gift for dad. It is the right time to start thinking about something for your day. So here we have rounded up the best gifts for all types of days. Whether your dad is an alcoholic, golfer, designer, or businessman, all these gifts will be perfect gifts for dad. You can buy these gifts for any online gifting site in India. So we are sure you will love our father's day gifts.
Hand Crank Radio: This is a very useful gift for those who stay in the border areas or stay in the tougher sites, who are survivalists. Few experts say this hand-crank radio is an essential element in emergency situations. This shortwave radio has a 6-way powerful portable emergency radio with the hand crank generator, solar panel, compartment for 3 AA batteries, 5V USB input, 5V AC/DC input with an adapter. Also, it has a replaceable and rechargeable battery pack. Also, this radio is water-resistant. You can give them to your dad as fathers' day gifts.
LED Desk Lamp: If your dad is working from home or working from the office. Your dad just needs a desk lamp to illuminate the tiny print. This lamp will help to simulate natural light into your dad's office. This lamp will help your dad on video calls. This will be an accurate gift for the father. You can buy personalised lamps from any online gifting site and you can send online gifts in Delhi.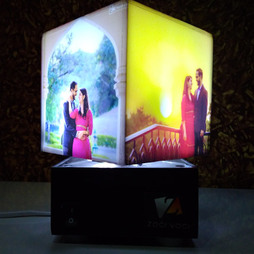 Mini Charging Station: We all know our dad's lives are very busy. So he never stays organized and he is having a 1% battery level. Luckily, this gadget mini charging station will help your dad to keep their gadgets fully charged and ready for use. This gadget is very compact and very stylish to keep on your dad's desk or shelf organized. This charging station will help your dad to perfectly organize the cables and he can keep the five different devices neatly at the same time.  There will be no code tangle when the station is not used. These will be very unique gifts for dad. 
Ceramic Mug with Heater: Ceramic Mug with a heater will be a smarter choice and it will be a very useful gift for dad. This ceramic mug with a heater will keep your father's coffee warm. This coffee mug set will help your dad to hold their favorite beverages like tea, milk, latte, hot chocolate. Also, this mug is light in weight and easy to grip. Also, this mug is easy to wash and microwave safe. This mug comes with a lid for heat conservation and also it comes with a warming pad which is similar to the wireless phone charger. You will get the personalised mugs with heater from online gifting sites.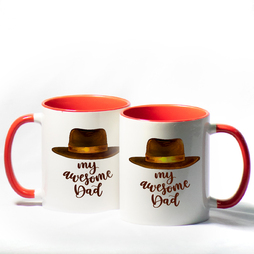 This father's day gives your dad a tracking device that will help him to track her health and activities without any extra items. You can buy any smart band like fit bit band, apple band, etc. These fitness bands are ultra-slim activity trackers and also have a few essential trackers like heart rate; steps and sleep etc. if your dad is a swimmer then he can wear the band while swimming because this is a waterproof device. These will be perfect tech gifts for father.
All these above-mentioned gifts ideas are useful and thoughtful. You can send gifts to Bangalore by combining these gifts with online cakes and flowers or with some gift hamper.
You Might Also Like That: