You might have heard people saying that the matches are made in heaven. I feel it is true but there is one thing that is totally the work of the humans and that is to maintain that healthy relationship. The best time that a couple spends together after their marriage is the honeymoon vacation. Well, even if it is the best time, still the first milestone of the married life is the first anniversary! The couple has come along together really well for one year and this partnership of one year is really important for the couple as they come across many habits of their partner that they like and that they do not like. The first anniversary is the perfect day when you cherish the bond that you both have between you two. So, this day simply demands for the celebration and for making the day special, anniversary gifts are one of the best things.
Just like any other celebrating occasion, this day get you going nuts when it comes to having some anniversary gift ideas, isn't it? If you are also confused really badly about gifts for anniversary, then this is just a right place for you. Here are some of the best anniversary gift ideas that you can choose from and make your partner really happy.
Personalized Gifts – Personalized gifts are one of the best anniversary gifts that you can gift to your partner on the first anniversary. These gifts show that you have gone out of your way by taking some time out from your busy schedule and tried to make the day really special. All you got to do is choose a pretty picture of you both and get it printed on the cushion covers of your bedroom, or the coffee mug, or the lamp. The lamp will look really great when the light will fall on your picture, telling you both to never let the brightness go out of your bond and marriage. The coffee mugs and cushion covers will be there always and keep reminding you the love of your first year of the marriage.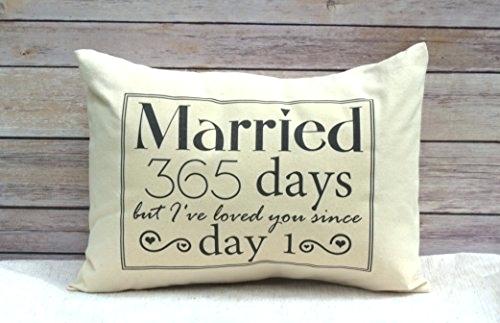 Precious Jewelry – Ah! The ladies love jewelry, especially the married ones, right? So, if you are really confused about the gifts for anniversary, then simply go for a really pretty and precious jewelry. Choose a beautiful gold necklace or gold earrings or a bracelet that you think will suit your wife. You can also choose a beautiful ring with a precious and beautiful colored stone in it. Trust me, this will just take her by surprise and make her really happy. Well, this is what you want in the end, right? Her happiness on this special day.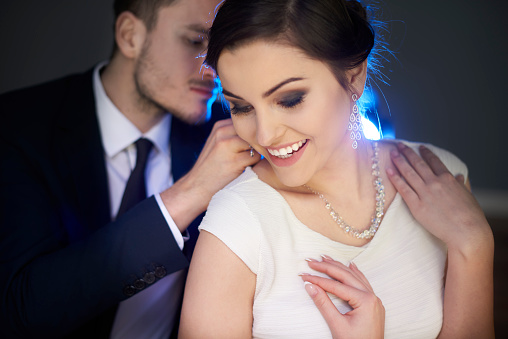 Must Watch – Celebrate Your Milestone Anniversary with These Romantic Gifts Idea
Stunning Flowers Bouquet – Flowers are the worldwide love of a lady and if you think that they are overrated, you are very wrong. Along with other gifts, if you have any, give her a stunning flower bouquet on this special day. Flowers as anniversary gifts are a right and perfect choice. The ladies are considered to be soft and beautiful like flowers are. This is the reason that every lady in the world loves the flowers when they are gifted to them and the flowers make them feel really special and feel beautiful. So, make her feel special on this day by gifting her favorite flowers in a really pretty flower bouquet.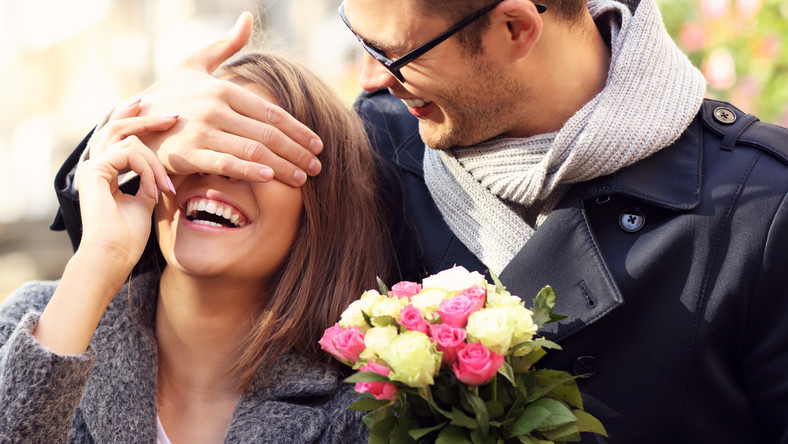 Picture Cake – Oh! So, it is your first anniversary and you do not know what to choose as an anniversary gifts! Well, the celebrations are dull without a cake, right? So, just pick a cake of the favorite flavor of your partner and make it special. How? Simple. Take a candid picture of you both together and get it pictured on the cake. The cake will look really pretty with you both on it and the plus point is that it is the favorite flavor of your partner. This will make your partner feel special and really happy. And this is what matters most in the end.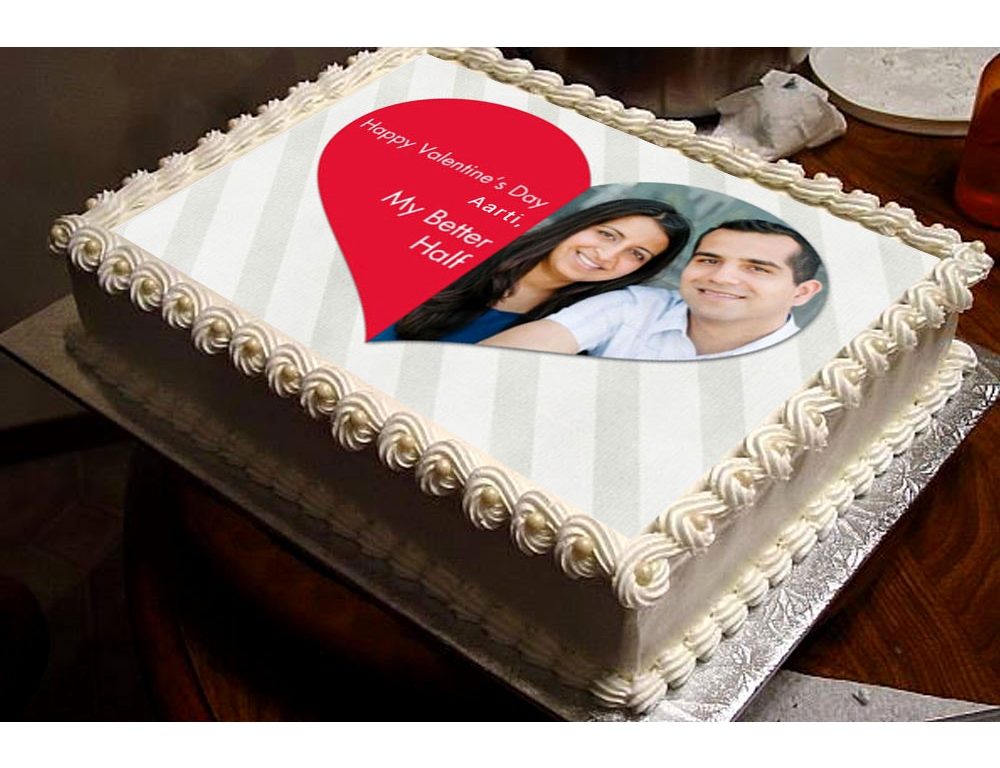 Photo Frame – There are so many memories you both have made in the first year of your marriage, right? The best thing is to store them in a photograph, which you would have done already. Now, it will not be nice if they stay inside a cupboard. Instead, let them see the light of the day by placing them in a great looking photo frame. This is one of the best gifts for anniversary because you will be able to cherish those happy and adventurous memories of the first year of your marriage. Get all those crazy pictures out and put them in the frame, and let the world see what craziness you both shared on the path of first year of your marriage.
A Basket Of Decadent And Delicious Chocolates – Chocolates are something that is loved worldwide by everyone. First anniversary is a day that needs to be sweetened. If you are getting no anniversary gift ideas, then simply go for the chocolate because they will not let you fail. Get a basket ready with all the favorite chocolates of your loved ones. With that, also put some decadent and delicious chocolates that you think will make her love you more than before. Get the basket ready by making it look really pretty and you are done. Gift it your partner and you will see the smile escaping her lips.
Must Read – 10 Romantic 1st Wedding Anniversary Celebration Ideas for Couples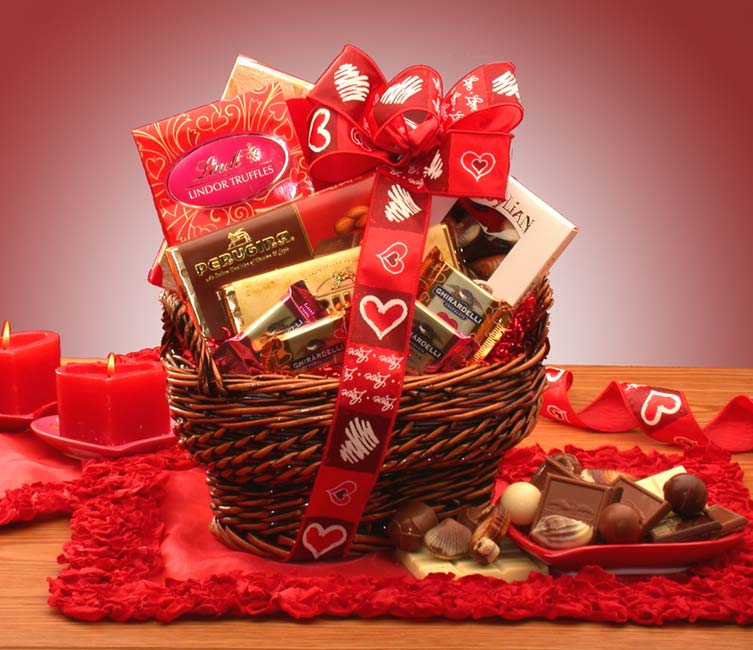 These were some of the best anniversary gifts that can be gifted to your partner and will definitely bring a smile on their face and make them happy genuinely. These remarkable gifts will help you in making the day a bit more special than it already is and really memorable for your lover. The emotions are what need to be conveyed with these gifts and tell your loved one the special place they have in your life. So, you must keep in your mind that the gifts matter but not more than the intention of the person who is giving them. The emotions matters more behind the gifts and the ambience that you create for your loved one on that day matters the most.
Well, if you could not find what you are looking for gifting in the offline store, you can always go online and choose whatever you want to for your first anniversary. There are so many websites who do online anniversary gift as well as anniversary cake delivery in case you are not present near to your dear one. The day is special and in case, you are not there by her side and you cannot go back home to surprise her, you can always choose the gift online and make the delivery of the gift really special so that she feels special even if you are not there yourself to make her feel special. You can still make the day special for her and make her feel special by arranging a gift delivery in such a way that will take her by surprise and will make her love you more. Trust me, it will take time and management but will definitely be worth it. So, all the best for your first anniversary and the fun and gifts that you are going to have.