Decorating the venues for any event is pretty challenging. You cannot ignore people's attention, while you owe the responsibility to make the ambiance enlivening. Well, what could be the simplest yet empathizing way to tug countless eyeballs? Exhibiting flowers and creating a reverberant look to the place is an art indeed. Placing flowers in vases or arranging them in a basket or decorating through coronation are some of the elegant method of approach which can lighten up the place. Whether you plan flower arrangements for birthdays or flower arrangements for anniversaries, you have a variety of options to explore. With countless species, you are privileged to grab the most attractive and sensational flowers that can make the occasion blissful.
A Beautiful Bouquet of Flowers for Birthday: –
Flowers arrangements for birthdays can be made special and distinct. Being the most special day of the year, flowers can make the person feel special. For making it unique and ever-memorable, you can ask the help of the florist or even try your hands perfectly to design the flowers in a shape with a name or initials. No doubt, the flower arrangement that outlines the name of the birthday babe will be the biggest surprise. With all the excitement and thrill, the celebration will eventually be a blast.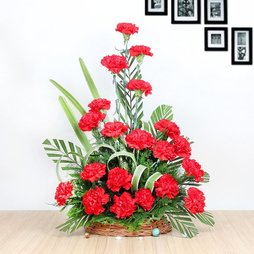 Heart Shaped Flowers Arrangements for Wedding Anniversary: –
When planning flower arrangements for the anniversary, you could try it with a romantic touch. With flowers, you can design anything of your choice. At last, it will be awesome and classic. To make the celebration romantic and touched, plan heart-shape flower arrangement. Heart-shape is one of the best themes that matches dearly well for weddings, anniversaries and Valentine's Day celebrations. For making the day momentous and memorable, the heart theme or something exclusive can make the magic in a flash.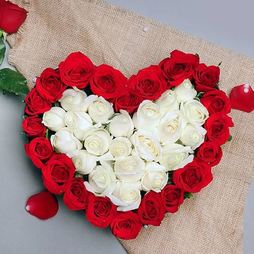 Flower Arrangements Near Me: –
Have you planned an official meeting with your clients or other business personals at home? Well, you can still make classic flower arrangements that captivate the attention of your guests. Bunch of tulips will be an awesome addition that can soothe the mind and revive thoughts. Your business personals will find the ambiance appealing and pleasant with the tulip arrangements all around. White tulips will just remain perfect, however, you can mix the decors with assorted color blends including orange, pink, and yellow tulips around.
Vase Flower Arrangement Ideas: –
Glass vase flower arrangements are the simplest yet elegant choice that can be planned to décor a home. Despite being messed with different thoughts and executions, glass vase floral decorations are the all-time classic additions. Replacing the vase with fresh flowers every day can enhance the charm and bring a charismatic look to the place. With different flowers, different colors, and significant style, you can decorate the vase in a design or shape your desire. With the simple addition of flowers, you can evidently bring in style and beauty. Have them decorated in a style and shape you wish, and of course, this can be a relaxing work to continue now and then for staying fresh.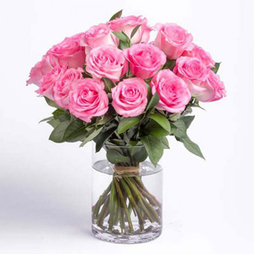 Flowers And Chocolates Combos Flowers Arrangements:-
Planning an elegant flower arrangement to India is pretty simple, as you can find various gift stores online. By showcasing a variety of decorative flowers, planning the best flower arrangement for a wedding, birthday and parties have turned out to be effortless. Ranging from the attractive red roses to exotic special seasonal flowers, you can find everything online. Order flowers and chocolates for your loved one and give her a special feel on her birthday. This will indeed be the best magical gift that can make your dear one happier. Either you wish to send flowers to India or any other impressive gifts to India, you can do it just in a minute. It merely takes a couple of click-throughs to complete your order.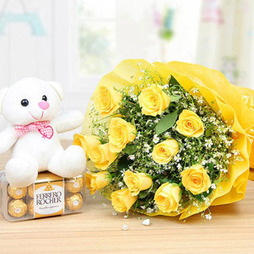 You Might Also Like: