Do you know the history behind cake cutting? According to Roman culture, the cakes were served to guests as a courteous gesture on special occasions like wedding ceremonies. In the 15th century AD, the German bakeries started making single-layered cakes. This helped in replacing the myth that the cake has to be cut only on occasions such as a wedding. In the middle ages, Germans celebrated their children's birthday with cakes and they called it kinder fest. However, it was in the 17th century that multi-layered, exclusive design icing cakes were available. But, it was available only to rich people. Later in the 18th-century bakery products became cheaper and affordable because of the industrial revolution. It made food and baking utensils available and affordable. Today cake cutting is part of the birthday tradition. Celebrating kids' birthday with character cakes makes it special for them and their friends.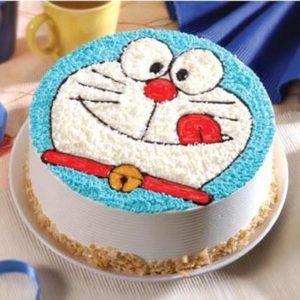 Character Cakes – What is it?
Cartoons are special for the kids. They are no doubt attracted by the funny appearances and love the imaginary story that is spun around the characters. However, apart from the children, some adults love cartoon characters like Tom and Jerry, Barbie, etc. It will remind them of their childhood days. Character cakes are made to replicate the cartoon character in the cake. It will be made to look attractive. It would be tasty as well. In short, the character cakes have all the elements in them that would amaze your kids. It will also impress the friends of the kid who attend the birthday party.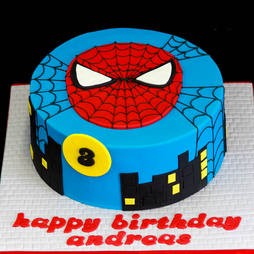 Why Character Cakes Can Be a Good Gift?
Having discussed at length how cartoons impress the kids, you can easily understand that it will impress them. It is likely to be as impressive as buying a favorite toy. However, it can be affordable when compared to an expensive toy. Also, it will help the child celebrate the birthday in style and share it with his/her friends. Furthermore, the character cakes are available in different flavors such as chocolate, vanilla, butterscotch, red velvet, truffle, pineapple, etc. When you gift a cake of the flavor of their choice and the character they love, they will be impressed and relish every bite of the cartoon cake as well. What more! You will be their favorite person in the world. The good news is that you can now order kids' cakes online as well.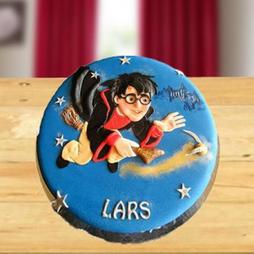 Character Cakes to Choose From
There is indeed a wide range of character cakes available in the market. You have an opportunity to customize them as well. Take a look at the wide range of adorable and funky cartoon cakes online that can make any celebration memorable.
Barbie cakes
There can hardly be any girl child who does not like to have a Barbie doll. In the same light, Barbie cakes have and will always be one of the most preferred character cakes. You will never go wrong by choosing Barbie character cake delivery online especially if it is for a girl child. The Barbie doll cake classic cartoon cake at children's birthday parties. The dress of the Barbie doll cakes is handcrafted. It is available in different colors. You can choose the best that is available with the gifting site.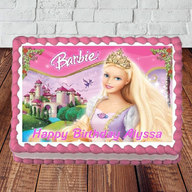 Unicorn Cakes
The unicorn cake is another adorable character cake. It is usually, ordered for baby showers. You can send cakes to India for the 1st and 2nd birthdays of the baby as well through the Indian gifting website. These cakes feature magical designs. They also have a slash of dazzling colors.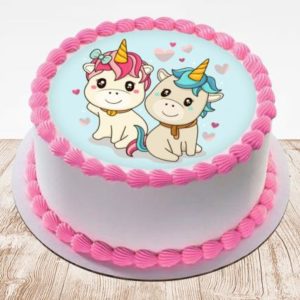 Superman Cakes
There are indeed special character cake ideas for girls and boys. Just like how the barbie doll is a character cake that will impress the girl child, superman is a super hit among boys. It is a dream cake for boys. Superman cake coupled with batman in chocolate, vanilla, and truffle flavors will be a huge hit amongst the children.
Minion Cakes
Are minions your child's favorite? It is quite possible to access cakes with minions. Choose from the photo or designer minion cartoon cake online as a surprise gift for the birthday boy or girl.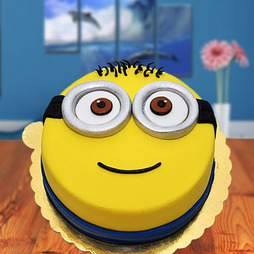 Powerpuff Girls
Powerpuff girls, the cartoon characters who are every ready to fight evil are also quite popular among girls. You can buy these cakes for the kids in the form of a combined photo cake. You might just have one of the Powerpuff girls created as a character cake.
However, this is in no way an exhaustive list. You can always customize character cakes depending on your requirements. You can order cakes online.
Gifting Cakes Online
Gifting is a pleasurable experience. It gives happiness to the giver as well as the receiver. A surprise gift will create lovely memories that will give you a special place in the mind of the receiver. It is now possible to create such a memory in the minds of your near and dear ones by arranging for a cake delivery online on their birthday. You will be surprised to note that you can send cakes to India by accessing online gifting sites.
How Can You Send Cakes Online?
There are indeed several online sites that make gift delivery in India simple and hassle=free. You can access several character cakes that can be delivered along with flowers, chocolates, and toys. You can browse through the variety of cakes and gifts available on the India Gifting Website. There is also an option to get same day cakes online.
Make the special day of your near and dear ones with the special character cake that will amaze them!