Nowadays there are several mothers' day gifts we can give to our mother but a gorgeous mother's day cake will bring smiles and add sweetness to your mom's and your life. So here are some mother's day cakes ideas where you can order cake online and your cake will be delivered anywhere in India according to your chosen delivery services such as same day cakes delivery or midnight cakes delivery for an amazing surprise.
This chocolate angel cake is an amazing vintage and its recipe is passed in every family. It is the lightest angel food cake. This cake is very easy to prepare and this cake is the easiest version of the chocolate cake and it can be an impressive treat for the family. This will satisfy the craving of chocolate lovers. So you can order cakes for mother's day for your mom. It will be a pleasant surprise for your mom.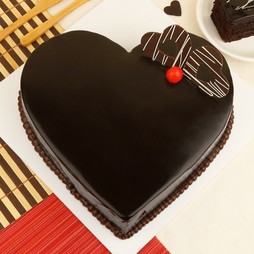 Red velvet cake is an amazing cake. It is a mixture of a few tablespoons of cocoa powder and red food color. Also, vinegar and buttermilk bring some acidic twist to the batter and some tanginess to the batter and this will balance the sweetness of the cream and cheese butter frosting. Also, some of the crumbs of the cake are very fine, soft, and smooth. You can get this cake in the heart-shaped cakes and it will look, like a red heart. This is the best way to say how much you love them. You can add labels such as I Love You Mom or World's Best Mom. You can order red velvet cake online in India for your mother.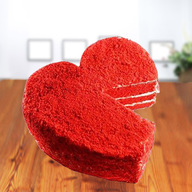 Cherry Nut Cake is an awesome vintage cake. This cake is a perfect cake for your lovely mom. You can prepare this cake with a Cherry Chip Cake Mix. By adding an instant vanilla pudding, fresh cherries, coconut, and pecans. You can bake this cake perfectly in any stoneware bundt cake pan. Once the cake is perfectly baked then allow the cake to cool down then ice the cake with a very easy powdered sugar glaze. This will give a cake a very impressive and amazing look. This will be a perfect mother's day cake.
Coconut is an important part of Southern layer cakes. You can create your masterpiece by using this toasted and ordinary coconut then it will look like coconut ginger cake. This cake looks tall and impressive. You can decorate the cake by opting for coconut water-doused cake layers and dreamy swirls of meringue. You can send cakes online from any online cake shop.
A fondant cake will be an incredible option for mother's day cakes. After seeing this cake your mom will feel very happy and surprised because this cake is a lovely family member's cake. You will find all family member figures on this cake. It is the best way to bring a complete family together in the form of cake. A family fondant cake could make heart-warming cake ideas to pamper mother on mother's day.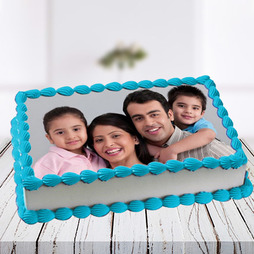 Photo cakes are another amazing option for mother's day cakes. With these cakes, you can bring all those good, old days back into your mother's life. You can go with the black and white pictures on the top and sides of the cake. This will be the best possible mother's day gift for her, and she will love to cherish it for the rest of her life.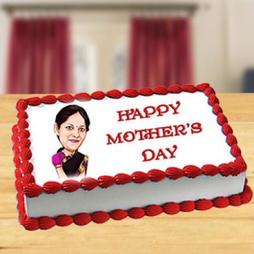 Spring Daisy Lemon Layer Cake
You can stun your mother with this amazing cake which is packed with fresh lemons. This will be a stunning spring cake for mother's day. It is a beautiful layered cake that has a lemon flavor and buttercream frosting. You can decorate this cake with spring flavors and some green apples. This will give you a refreshing taste and feel.  Your mom will definitely love to have this cake.
Nothing can be better than an elegant Cheesecake. This cheesecake will be an incredible option because this cake doesn't require baking. You can top this cake with seasonal berries like strawberries, blueberries, raspberries, etc. If your mother doesn't like berries then you can choose your mother's favorite fruits cakes.
The chocolate floral cake will be a stunning mother's day cake. This beautiful cake will be wrapped with painted flowers. You can decorate this cake with floral patterns with the help of paintbrushes.
Using all the above mother's day cake ideas will make your mother's day celebration fantastic and your mom will stun with the cake choices. You can combine this cake with some online gifts or online flowers to make your mom feel special.
You Might Also Like: