Valentine's Day is celebrated by lovers, all over the world. This love fest can include anything from a romantic rendezvous, a candlelight dinner or a serenading act including roses and chocolates. Celebrated in the memory of the patron St. Valentine, this day is meant to share your feeling to someone you admire or express your heartfelt emotion to your partner of many years. Although the day celebrates the union of two souls it is mostly the lady who gets the best end of the deal while the guy exerts himself in serenading the girl with extravagant romantic gifts and gestures. So, ladies, it's high time you return the favor and make your boyfriend feel equally valued as he makes you feel all the time, by sending online Valentine Day gifts and surprising him.
If you think choosing gifts for girls is hard enough, then choosing romantic and meaningful gifts for boys is nothing short of impossible. However, where there's a will there's always a way, so ladies scroll down the page to look for best Valentine Day gifts for boyfriend and make him feel like a king. This gift guide perfectly details romantic valentine gift ideas you can give to your man on Valentine.
1 . Cakes
It is a truth universally acknowledged that the way to a man's heart is through his stomach, so why not surprise him with a yummy cake on Valentine. As the most awaited gift on birthdays and anniversary why not include cake in your Valentine's Day tradition. In various flavors from classic ones like vanilla, chocolates, strawberry and black forest to some rare ones like cheesecake and red velvet, these delicious cakes will surely delight your guy. Also, to embody the theme of the season you can send themed online Valentine cakes to your guy. These special designer cakes come in a heart shape or rose iced cupcakes. These special Valentine cakes and cupcakes are artistically designed and baked with love. The essence therein lies in the emotion of love that is involved in the whole process from baking to designing and gifting the finished product. To make it more special you can always have a personalized printed photo cake customized for your boyfriend. This extraordinary cake will then have a photo of your guy making him feel more special, a customized Valentine Day cake just for him.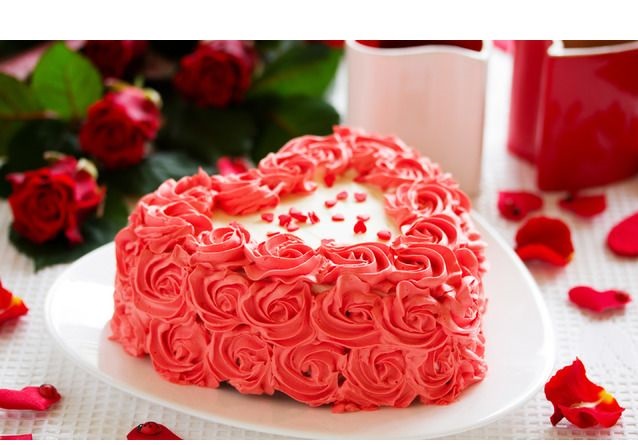 2. Flower and Chocolate Bouquet
With all the mayhem that surrounds Valentine, the most convenient option is to buy Valentine Flowers. However, with men and their aversion to flowers, one may not always see it as a viable option. Although roses are the most romantically expressive flowers there are many others which have a mild and pleasant aroma like lilies, daisies, chrysanthemums, carnations, and sunflowers.
Conventionally flowers are always presented in a bunch or a bouquet but on special occasions like Valentine, you can always a customized flower arrangement in different shapes. These trendy arrangements are mostly designed in the shape of a heart with lots of red roses arranged in a heart shape structure with your guy's name written with a different flower on the inside. Even if your boyfriend is not fond of flowers, this valentine flower arrangement will leave him utterly speechless. This one of a kind flower arrangement is an awesome idea if you wish to buy Valentine Flowers for your boyfriend.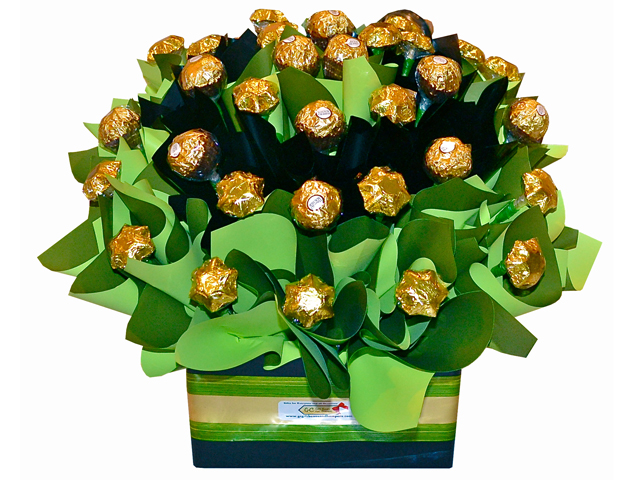 3. Chocolates
Chocolates are the most delectable, decadent and tempting item and therefore the perfect romantic Valentine gift for boyfriend. With numerous flavors like dark chocolate, milk chocolate, mint chocolate, and salted chocolate or either infused with nuts like hazelnut or dry fruits, chocolates go with everything. This Valentine's Day, gift the man of your dreams with this sweet and decadent dessert and make him feel special.
Easily available, chocolates could be anything from expensive gourmet ones like Godiva or all-time favorites including Cadbury's, Hershey's or Ferraro Rocher's. With chocolates for Valentine, your boyfriend is in for a sweet surprise. You can gift them in a box form or get them arranged like a bouquet along with flowers. This chocolate cum flowers bouquet then could also be given as a rose day gift if you have something else planned for Valentine's Day.
4. Personalized Gift
This Valentine, gift your boyfriend with a personalized gift that is customized only for him. These personalized Valentine gifts could include anything from mugs with lines from his favorite movie or book. Also, you can gift him cufflinks, with his initials monogrammed on them. This precious accessory will win you brownie points as it is both meaningful and thoughtful.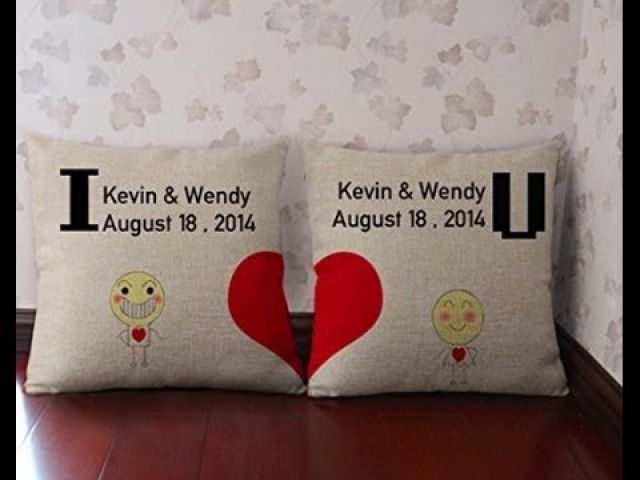 5. Techie Gift Baskets
What if you could include lots of goodies and products in one package? Gift baskets comprising of shower kits, grooming kits, healthcare products, techie items, books, and notebooks are all the rage this Valentine season. So have your own customized Valentine gift basket designed, to relay your love to the guy of your dreams. Based on his interest you can add more items to this love package, a perfect contender in your awesome valentine day gifts for boyfriend list.