A wedding is a special occasion in the life of a person.  You want the special day to be replete with things that you like. Be it your wedding dress or a wedding cake, we all put in our best efforts to ensure that we pick up the best. There are so many different kinds of cake that you get in the market. From simple two-tier or three-tier cakes, to elaborate cakes that go with your wedding theme, you can pick whatever you like.
The wedding cake that you choose should be from a vendor that is known to make cakes that are delicious. Aesthetics is one part of the story, the cake should taste wonderful.  These days you can easily order wedding cakes online. You can log on to indiagift.in and order wedding cakes. The wedding cake designs that you will get here are just amazing. You can even order wedding cakes to gift someone at indiagift.in. The wedding cake shop is popular to provide you with cakes of different flavors and tastes.
Mentioned below are some amazing wedding cake ideas:
Classic Chocolate three-tier wedding cake–
There is nothing to beat a timeless three-tiered white wedding cake adorned with intricate lace-like piping, sugar flowers, and a satin ribbon. Anybody who receives or gets such a cake made is always on cloud nine. It looks spectacular and has a sure-shot charm about it. Make sure that the order for the wedding cake is placed on time otherwise, it will spoil the fun of the occasion. A simple chocolate three-tier cake will brighten up your occasion without any doubt.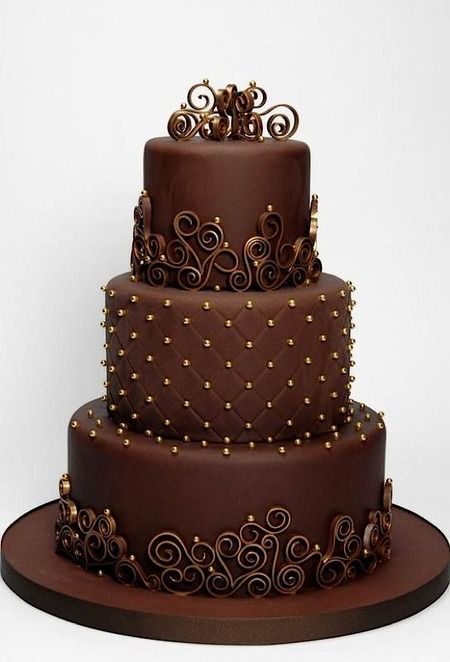 Two-Tier Square Wedding Cake–
You can go in for a modern two-tier square cake in strawberry flavor. A watercolor-painted design that is in sync with the wedding colors is always something that people will love.  Some cakes have gold leaf accents and cascading edible flowers. These add to the beauty of the cake. Wedding cakes are served at the wedding reception, so all your guests are going to eat them.  They bring happiness and luck to the couple. Choose the best wedding cake so that anyone who eats the cake is on top of the world.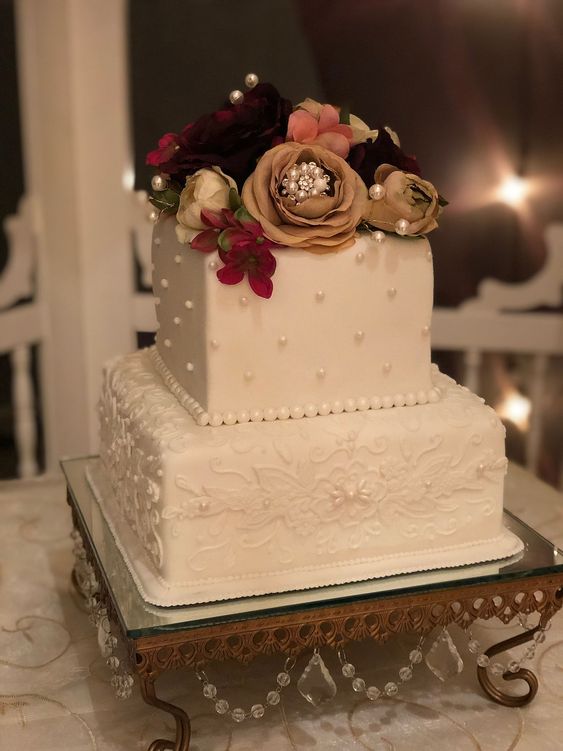 Vintage –inspired Cake–
A vintage-inspired cake with pearl accents, lace detailing, and edible metallic gold paint, evoking a sense of old-world romance. You can pick up such a cake for wedding and take your wedding celebrations to the next level. Go in for a fresh fruit flavor as this is more appealing for the guests.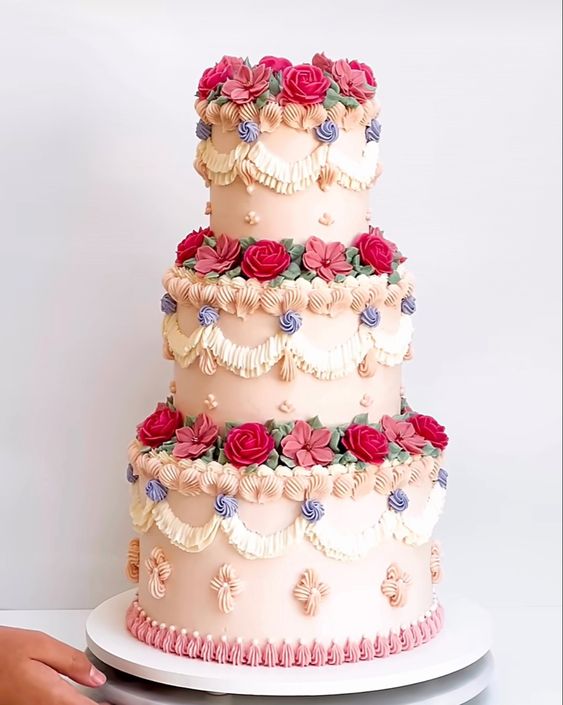 Rustic Design Wedding Cake–
Some people want a semi-naked cake with textured buttercream icing decorated with fresh berries and greenery for a rustic and natural look. Such a cake stands out and only a connoisseur of finer things would pick it up.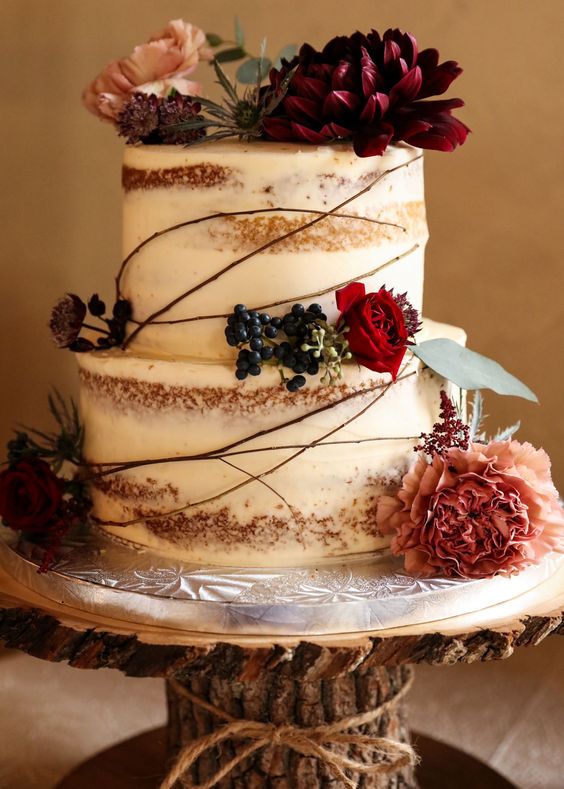 Tropical Paradise-
Another wonderful wedding day cake design is a tropical paradise. A tropical-themed cake adorned with vibrant edible flowers, palm leaves, and tropical fruit accents gives a perfect destination wedding vibe.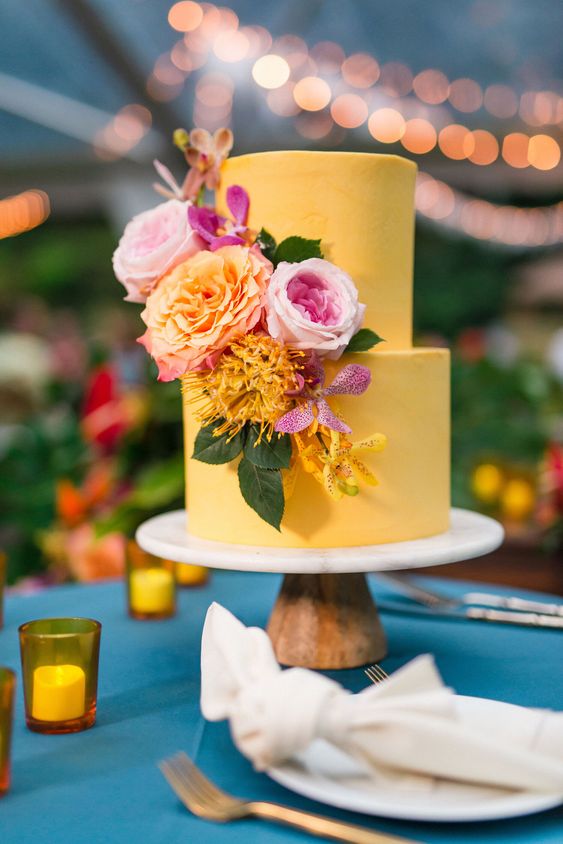 Minimalist chic wedding cakes-
Some people do not like something too elaborate. For them, simple cakes are the ideal choice. A minimalist two-tier cake with a smooth fondant finish, featuring a bold and simple statement like a metallic monogram or a single large sugar flower looks perfect if you are not a sucker for fancy stuff.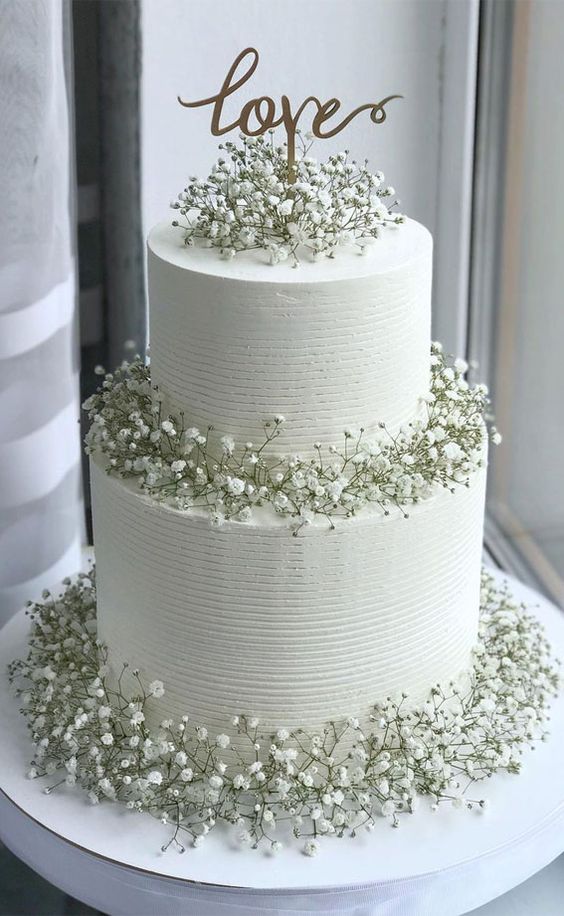 Elaborate Cakes-
Go in for a stunning geode cake with a crystal-like sugar geode centerpiece, surrounded by metallic or marble fondant for a touch of luxury and uniqueness. Such cakes need special orders and you cannot have them made without any prior thought.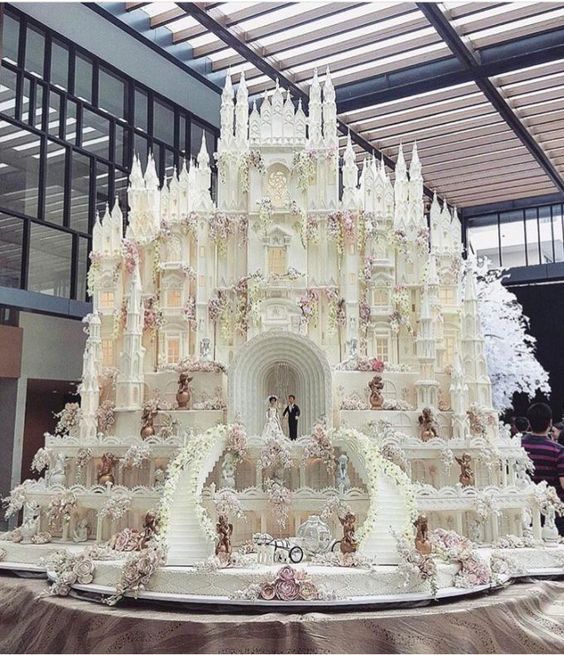 Heart Shape Cakes-
A heart-shaped wedding cake is also a preferred choice for many. You can have the cake adorned with dreamcatcher-like patterns, macramé details, and a mix of textured buttercream and fondant.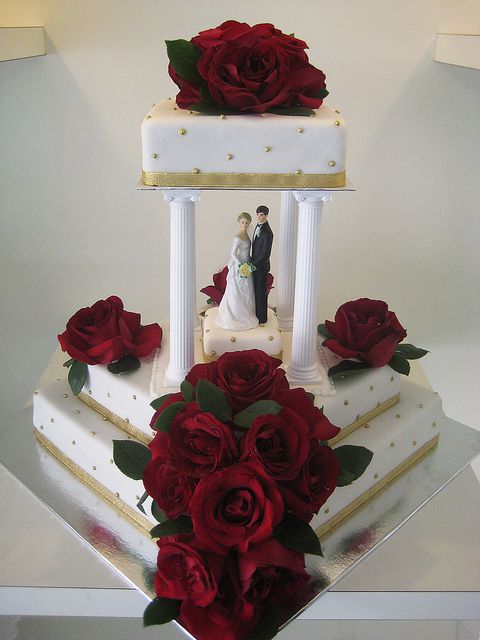 Hand-painted cakes–
You can also have an artistic masterpiece with hand-painted designs, abstract patterns, or even a replication of a famous work of art that holds special meaning for you and your partner as a wedding cake. For such cakes, special orders are placed with the baker.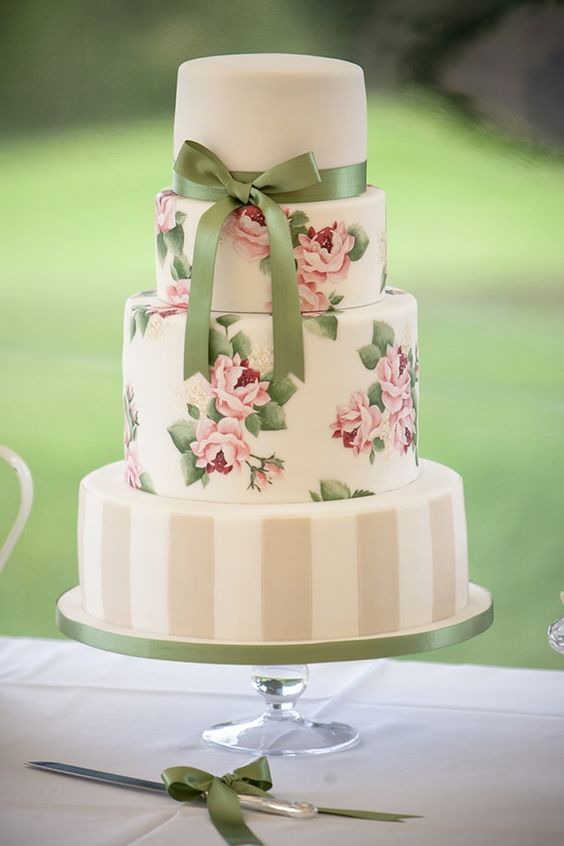 Photo-printed cakes–
Photo-printed cakes are also very sought after. You can get the picture of the couple printed on the cake or anything that reminds them of things that they love. Photo-printed cakes are easy to make and they can be made in whatever flavor you like. Cakes are the essence of blessings as well as pleasure. So, communicate your blessings to the loved ones on their wedding by sending them an elegant wedding cake with a simple click of a mouse button.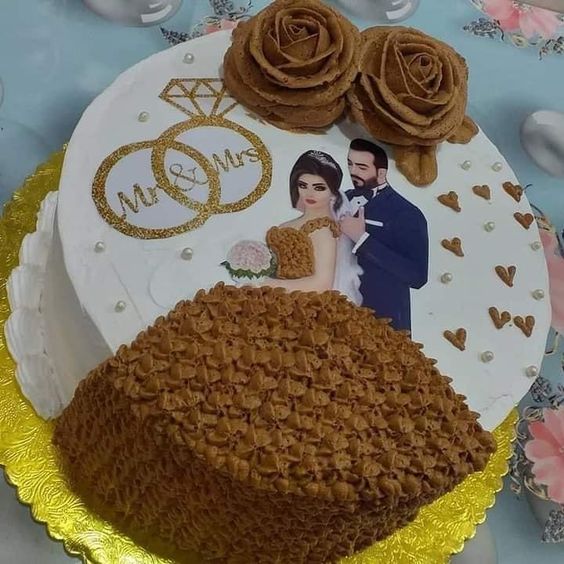 So, these are some cake designs that can inspire you for your 2023 wedding. It is important to put in your best efforts in choosing a wedding cake. The attention to detail that you put in clearly reflects through. So, go ahead pick up the best wedding cake and enjoy your special day to the hilt.
A wedding cake is the center of attention of the wedding celebrations. This is the reason why you must pay a lot of short shrift in picking up the best wedding cake design. Remember to work closely with your chosen baker to customize your chosen ideas to match your wedding theme, colors, and personal style. The wedding cake should not only be visually stunning but also taste delicious and reflect your unique love story.