While everyone knows that Diwali is a festival of lights and celebrates it with lights, sweets, crackers and a whole lot of excitement, not many are aware that it is a 5 daylong celebration. Diwali or Deepawali as it is often called in Hindu scriptures, is a Hindu festival that marks the victory of good over evil and light over darkness. It is associated with Lord Ram and his wife Sita and also with goddess Lakshmi and Lord Ganesha. The 5 day long celebrations happen in the Hindu Lunisolar month of Karthika and are as follows-While everyone knows that Diwali is a festival of lights and celebrates it with lights, sweets, crackers and a whole lot of excitement, not many are aware that it is a 5 daylong celebration. Diwali or Deepawali as it is often called in Hindu scriptures, is a Hindu festival that marks the victory of good over evil and light over darkness. It is associated with Lord Ram and his wife Sita and also with goddess Lakshmi and Lord Ganesha. The 5 day long celebrations happen in the Hindu Lunisolar month of Karthika and are as follows :-
1. Dhanteras –
Dhanteras derived from the word "Dhan" implying wealth and "Teras" implying Thirteenth marks the 13th day of the dark month of Karthika. This day is often associated with renewals, cleansing and new beginnings. People often spend this day cleaning and decorating their houses. The day is also associated with lighting diyas and candles as a mark of the first day of Diwali and the start to the festivities. People also buy gold, silver and cooking utensils on this day. The day ends with prayers to Lakshmi and Ganesh.
2. Chhoti Diwali –
This is Day 2 od the Diwali 5 day celebration. Also called Naraka Chaturdashi, it is the 14th day of the lunar month. It is a day for spiritual awakening and to pray for those souls in Naraka(hell) and their liberation. This day is also spent in preparations of the Main Diwali celebrations. People often indulge in buying Diwali sweets and preparing mithai for the festivities ahead.
3. Lakshmi Pujan –
Day 3 is the main day of Diwali. It is the 15th day of the lunar calendar and the last day of darkness. On this day, all Hindu temples are alight to dispel darkness and embrace the good. This day is celebrated across various religions and ethnicity in India. The day starts with decorating houses, preparing rangolis, cooking feasts etc. In the evening prayers are offered to goddess Lakshmi and Lord Ganesha and then people light up their houses with diyas and candles. Families visit each other and give Diwali gifts and eat feasts together. The evenings end with burning of firecrackers by youngsters. It is a day of massive celebrations amongst Hindus, Jains, Sikhs and Buddhists.
4. Govardhan Puja –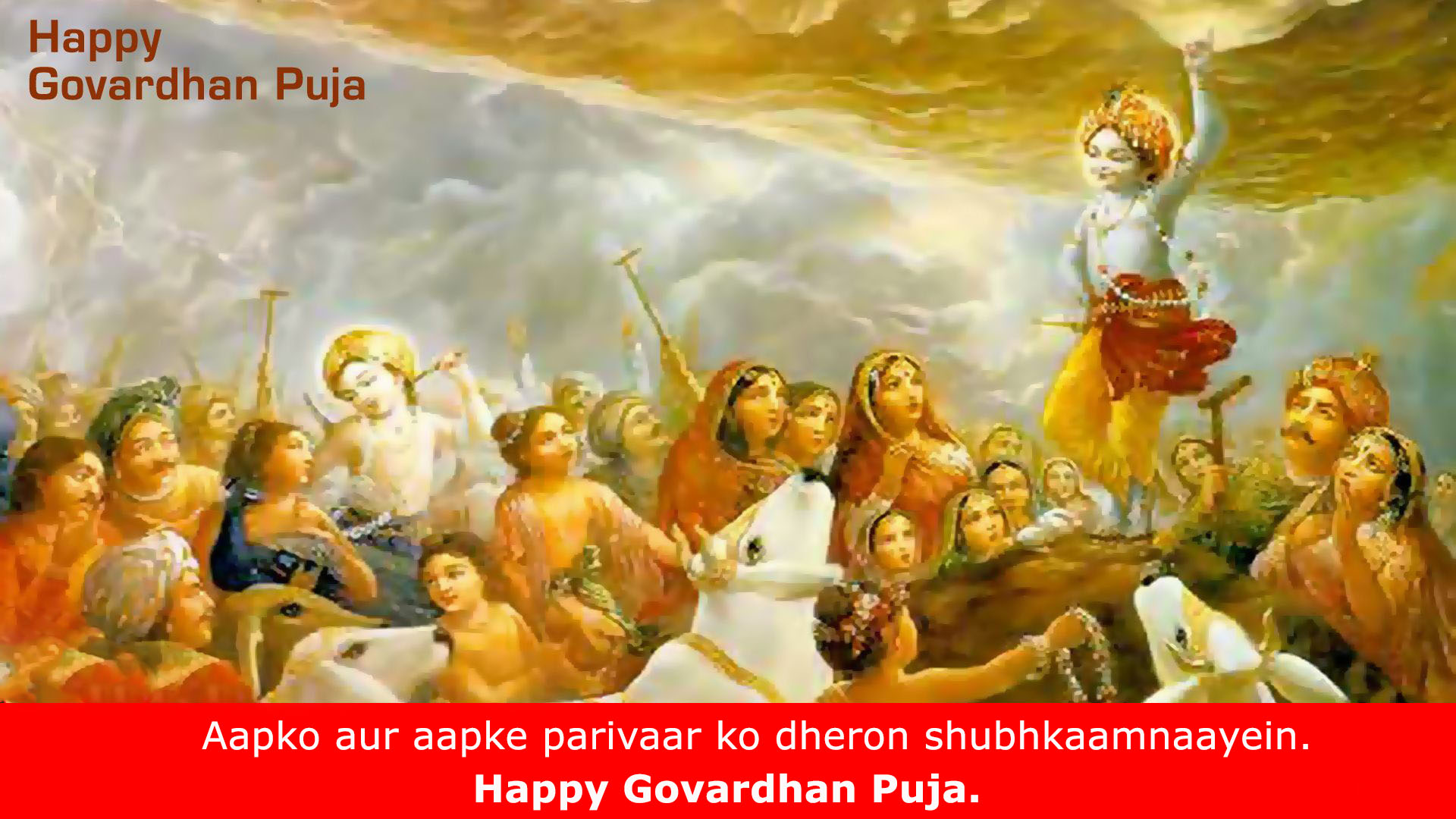 The next day after Diwali is the first day of bright fortnight. This day is often mythologically linked with several stories. From Bali's defeat to the Legend of Parvati defeating her husband Shiva to Lord Krishna saving the cow herd community , the day is celebrated for various reasons. In some Hindu sects, Husbands give gifts to wives on this day. In Western and Northern India, Govardhan Pooja is marked by worshipping Lord Krishna for saving the cow herds and farmers from floods. There is also some agricultural importance of this day.
5. Bhai Dooj –
The 5th Day of Diwali celebration is bhai-Dooj which is similar to Raksha Bandhan. It symbolises the brother-sister relationship. Sisters pray for their brothers well-being and apply Tilak on their foreheads. Sisters who are away from their sisters send Bhai Dooj Tikka to them and pray for their long life.
You Might Also Like :
How to Celebrate Diwali without Crackers ?