It's no secret that Aquarius are known for being quirky and independent, who go out of their way to imbibe the humanitarian streak that enamors them to people. Expressing different forms of love, these introverts are people friendly but need time to refresh themselves. Hence, when it comes to showing love to those who wear their hearts on their sleeve and are vulnerable to the ones who matter the most, send anniversary gifts to India and make the most of this joyous occasion. Prioritizing brains over beauty, these wedding anniversary gifts for Aquarius should appeal to their mind and also need to be aesthetically pleasing, just like any Aquarius whose wedding anniversary falls between January 20th to February 20th.
Customized Keychain/Pendant –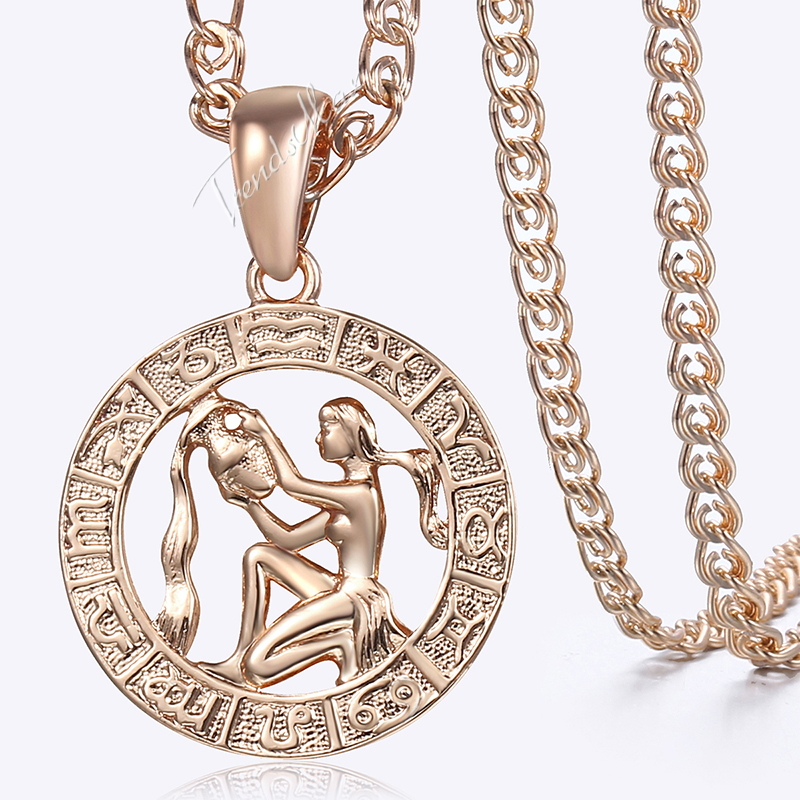 Love comes in different forms, and any Aquarius with their big hearts would appreciate your customized gifts be its small keychain or a fancy pendant. These presents are specifically designed with metal pendants that are imprinted with Aquarius constellation or sign engraved on it. These pendants or personalized key chains are not only elegant but also memorable.
Orchids for Aquarius –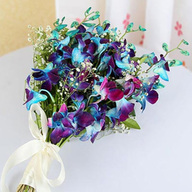 order now – https://www.indiagift.in/blue-orchids-bunch-ig-2518
Nobody is immune to flowers with their sweet smell and velvety petals. Hence, when the time comes to delight your loved one with wedding anniversary flowers, orchids are the perfect fit for Aquarius zodiac sign and are unique enough to capture your loved one's attention and will be a memorable gift they will remember you for years to come.
Ocean Theme Cake –
A wedding anniversary cake is a must as far as this special day is concerned, and a special cake only heightens the fun and the celebratory feel that it brings. Hence, for an Aquarius, a designer cake is to engage their mind and make them go WOW with not just its taste but also the design and decoration. Thus, you can order an ocean theme cake, keeping up with the Aquarius name and sign to make it more appealing. You can, thus have cakes and gift delivery online with the help of online cake delivery in India and send cakes to India on more than one occasion.
Scented Candles/Essential Oil –
Love comes in various forms and to ensure that your loved one's health and mental state is in the best condition, then scented candles and essential oils are one way to ensure that. With any Aquarius' fascination with mentally engaging things, it can be stressful and any stress buster activity or gadget works like magic to soothe and calm them down. Hence, you can always engage in something as lovely as scented candles or essential oil with different scents that will slow down the nerves and add to your loved one's comfort. You can even use scented candles to set up a romantic setting that will be much appreciated, considering it's an anniversary.
Customized Gift Baskets –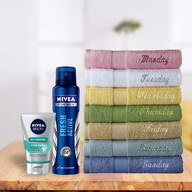 https://www.indiagift.in/daily-grooming-kit-for-men-ig-2018
A wedding anniversary is an occasion to shower your partner with love and gifts are an absolute outlet to do so. However, when one gift won't suffice, a customized gift basket will be perfect to shorten the distance and just imagine her face filled with awe when coming face to face with a basket that is overflowing with gifts that appeal to her. To customize one, you can do it according to their personality or even buy it online with the help of online gifting sites. Thus, you can go for anything, from their favorite goodies, gizmos, books, grooming products, makeup products or anything else, to show that your know their needs and wants with online gift delivery in India.
Gift Cards –
Aquarius are known to know their mind and won't lose a moment to share that piece of mind with you, hence, you need to be extra careful when choosing a gift for them. Thus, you can provide them with a choice to buy what they fancy by purchasing a gift card for them. These value added cards then enable your loved one to buy anything they wish for themselves without worrying about the expenses. From digital gift cards to the conventional ones, these gift cards will make your loved one indulge in a shopping spree that is long overdue as you order gifts online. Hence, for this anniversary, a gift card is an appropriate gift for any Aquarius.