People born under the Aquarius sun sign are a living breathing paradox whose personalities fluctuate between their usual introvert self to a rare eccentric streak. Hence, if your loved one's birthday falls between January 20 and February 18, under the Aquarius sun sign, it's better that you go prepared. As their personality determines how your gift will be received, make sure that you go for online gifts that will captivate their intellect and engage their minds while fueling their optimistic approach to life. Therefore, for these spirited individuals who value independence and originality, you can send birthday gifts to India that are curated keeping their personality traits and zodiac sign in mind. Keeping up with Valentine season, give full reign to your emotions with these gifts that are counted as both small and big gestures of love.
Quirky Personalized Mugs –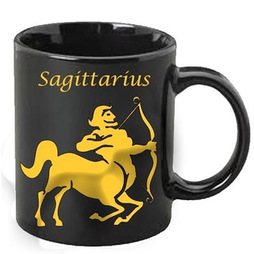 https://www.indiagift.in/zodiac-sign-mug-ig-143
Aquarius's energetic and open-minded personality runs deep, therefore, when it comes to choosing a birthday gift for them, it's best that you pick out the quirkiest gifts that may include a quirky personalized mug that also serves utility purpose. Hence, when it comes to sending your love, these useful and fun mug makes your morning coffee sessions more fun. To add to its quirkiness, you can include anything photos of your loved ones, weird clip art or funny memes, movie dialogues, book quotes, and more that add to the hype.
Designer cakes –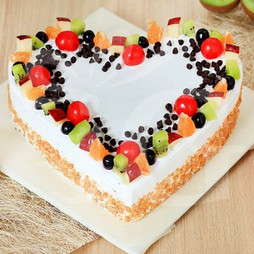 https://www.indiagift.in/fruity-tooty-butterscotch-cake-ig-3067
Valuing independence more than anything, Aquarius love to indulge in and patent only those gifts that are ingenious and out of the ordinary. Therefore, for these Aquarius sun signers, no ordinary cake will do. Thus, you can go for designer cakes that are nothing short of an edible masterpiece once you have it curated according to your loved one's personality and in their favorite flavor with midnight cake delivery or late night cake delivery. With their quirks and to keep up with the Valentine theme, red velvet is nothing short of perfect because of the unique red-colored bread that adds to its uniqueness and your intended decorations adorning the cake on the outside.
Scented bath products or candles – Aquarius love people as any other sun sign but they also like to have time to unwind with a little me time to refresh their energy and be their awesome self. Thus, to slow their overthinking mind and recharge the energy, scented bath products and candles work best to de-stress and rejuvenate them. Also, they are thoughtful presents that speak of elegance and refined taste giving them the excuse to rewind and pamper themselves.Hence, you can pick out these presents even when you order gifts online.
Soothing flowers –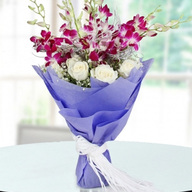 https://www.indiagift.in/lovely-orchids-and-roses-ig-2524
Sending birthday flowers to India is not a new thing nor when it's Valentine season and the fever has affected everybody where Valentine flowers are a thing. Therefore, from the passionate roses to the sophisticated orchids and lovely lilies and daisies and the refreshing carnations, send flowers to India with same day gift delivery and make your loved one's house more inviting to everyone you come across. Hence, with their quiet charm and grace, flowers have the ability to appeal to anyone, Aquarius or not. Thus, include these blooms into your birthday gifts for Aquarius.
Cool Notebooks –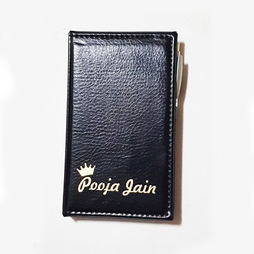 https://www.indiagift.in/personalised-daily-diary-folder-ig-1820
People with Aquarius as a sun sign can get easily bored if their mental capabilities are not engaged or challenged. Thus, if you want to intrigue your loved one then get your hands on some cool and quirky notebooks that are perfect for doodling, penning down thoughts or even get their overworked mind to work. Also, these notebooks are easy to carry around and affordable, making sure that this birthday is a sweet reminder of the lovely time and memories which they won't able to note down.
Abstract photo frame –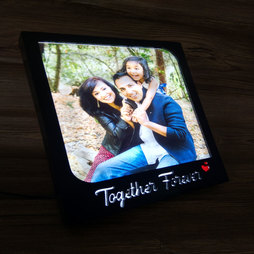 https://www.indiagift.in/together-forever-led-photo-frame-ig-4194
Aquarius prefer intellectually stimulating things, hence, they appreciate the art of any kind which raises their curiosity or even motivates them to know more about it. Hence, for a gift that speaks to their intellect is very much appreciated. Thus, you can splurge on any abstract photo frame that not only allows you to treasure special memories with your loved ones but project them in a wildly fascinating manner. You can, therefore, order these abstract photo frames online and have these lovely birthday gifts appeal to them, aesthetically and emotionally.