Indian festivals are all about celebrating togetherness and love. Raksha Bandhan is one of the most popular Hindu festivals, which celebrates the brother-sister bond. On the festival of Rakhi, it is customary for brothers to give rakhi gifts to sisters as a sign of protection and love. However, finding the perfect rakhi gifts for sister can be a challenge, especially if you are short on time.
While some sisters may prefer simple and elegant gifts, others may prefer something with a bit more flair. For your convenience, we have put together a collection of top 10 unique Rakhi gift ideas for your sister, so you can rest assured that your sister will be impressed.
List of Rakhi Gifts for Sister Online
1.     Beautiful Soul Sister Photo Frame with light
A beautiful soul sister photo frame with light is the best rakhi gift idea for your sister because it captures the special bond between the two of you. The frame illuminates the photo of you and your sister, and the warm light will remind her of your love every time she sees it. The photo frame also comes with a handwritten note from you that expresses your gratitude for her support and friendship. Your sister is sure to cherish this thoughtful and personal gift for years to come.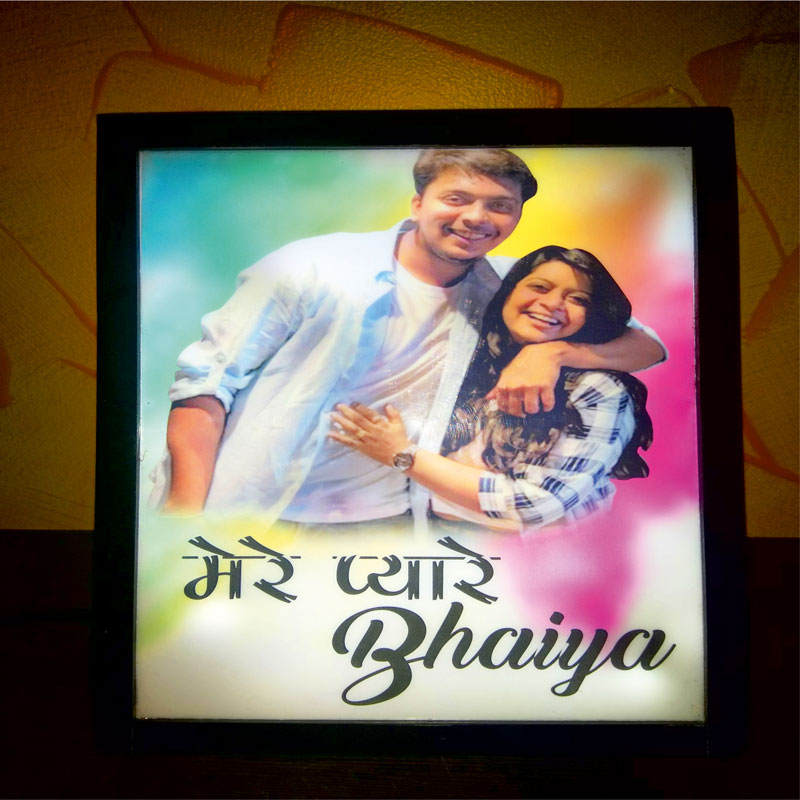 2.     Two Tier Chocolate Bouquet
A chocolate bouquet is typically made up of two tiers, with the top tier featuring fresh, hand-picked chocolates and the bottom tier consisting of a selection of delicious chocolate truffles. This gift is not only beautiful, but it is also tasty and sure to satisfy any sweet tooth. Plus, it shows that you took the time to thoughtfully select unique Rakhi gifts for your sister.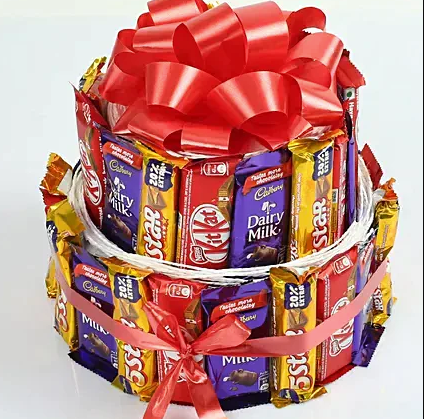 3.     Cotton Kurti
When it comes to finding the perfect Rakhi gift for your sister, you can't go wrong with a Cotton Kurti. Kurtis are a traditional Indian garment that can be worn for both formal and casual occasions. They come in a wide variety of colours and styles, so you're sure to find one that your sister will love. Plus, they're relatively affordable, so you won't have to break the bank to show your sister how much you care.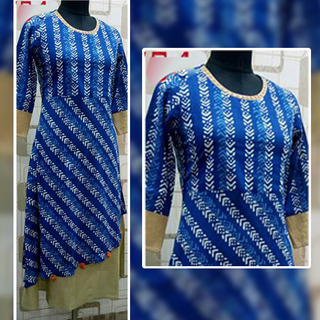 4.     Dry Fruits & Sweets
Dry fruits and sweets are not only delicious, but they also have a number of health benefits. They are an excellent source of vitamins, minerals, and antioxidants, while sweets are a great way to satisfy your sweet tooth without all the sugar. And what's more, they're both highly portable, making them ideal Rakhi Gifts for Sister.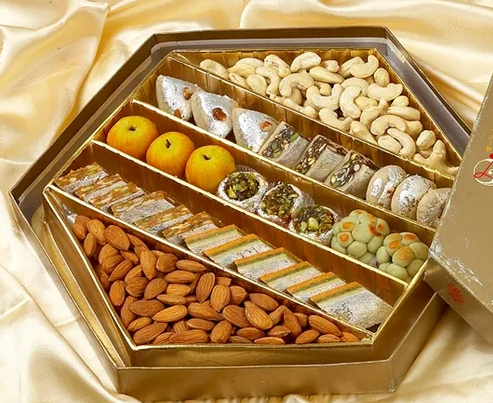 5.     Worlds Best Sister Pillow and Mug Combo
Imagine a cosy pillow for your sister to cuddle up with, as well as a mug that she can use to enjoy her favourite hot beverage. Feels great right? This combo makes for a truly personal and thoughtful gift. With its combination of comfort, practicality, and sentimentality, the World's Best Sister pillow and mug combo is sure to be a hit with your sister – and a cherished memory for years to come.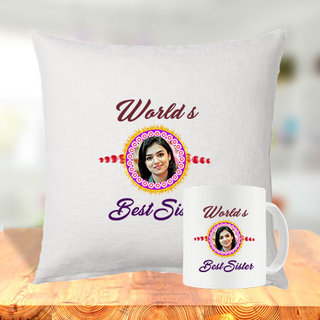 6.     Personalised Metallic Sipper
A metallic sipper is a practical and useful gift that your sister can use on a daily basis. Whether she is going to the gym or going for a run, she can carry her water or energy drink in this handy sipper. You can get the sipper personalised with her name or a special message from you. This will make the gift even more special and meaningful for her. It is a stylish accessory that will add a touch of style to her workout gear. If your sister is health conscious and takes her fitness seriously, then she will love this gift.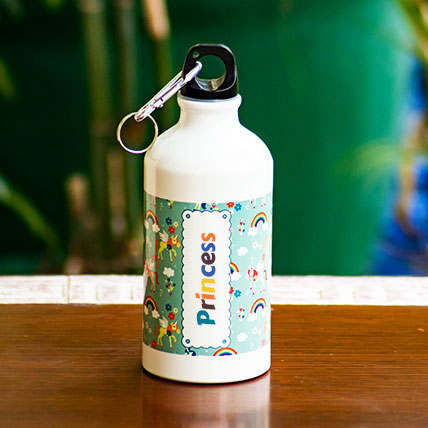 7.     Ladies Skin Care Hamper (Organic Products)
It is a proven fact that organic skincare products are better for your skin than traditional chemical-based products. Not only are they more gentle and less likely to cause irritation, but they also provide superior nutrition and hydration. As we all know, healthy skin is the foundation of a beautiful complexion. By giving your sister the gift of organic skincare, you are helping her to achieve and maintain optimal skin health.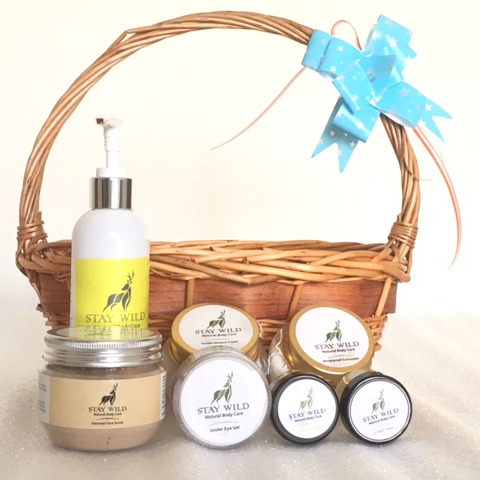 8.     Ladies Handbag Baggit Tan
If you are looking for Rakhi Gifts for Sister Online that are both practical and stylish, then look no further than the Ladies Handbags. They come in elegant colours that will complement any outfit. They are also spacious enough to fit all of your sister's essentials, making it the perfect everyday bag.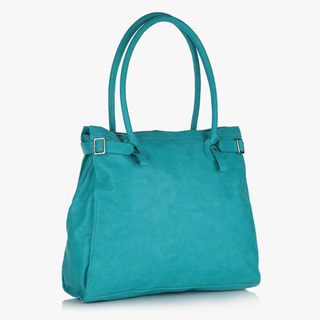 9.     2 Pcs bowl Set-Silver/Gold
What better way to show your sister how much you care than with a gift that is both practical and beautiful? That's why we recommend the 2 Pcs bowl Set-Silver/Gold as the perfect Rakhi gift for your sister. Not only is it a useful addition to her kitchen, but it is also exquisitely designed and will add a touch of elegance to her home.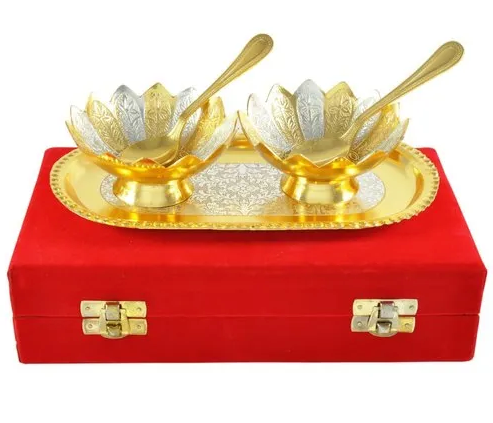 10.  EGift Voucher
EGift vouchers are convenient, versatile and most importantly, they can be used to buy anything from clothes and accessories to books and gadgets. So, whether your sister is a shopaholic or a bookworm, she will be able to find something to her liking with an eGift voucher.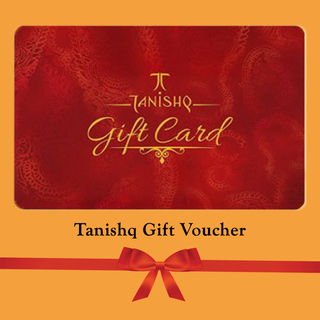 Conclusion
If you're looking for a unique Rakhi gift, Indiagift's top 10 Unique Rakhi Gifts Ideas features some of the cutest and most interesting gifts out there. Choose any of these unique gifts and make this Raksha Bandhan memorable for both of you!