Just as brothers and sisters stood by each other through thick and thin, Bhaiya Bhabhi have always been there for each other, offering their wisdom, support and love. They are an integral part of the family and deserve to be honoured on Rakhi. They may not be related by blood, but are united by the bonds of love and respect. Lumba rakhi is a special type of Rakhi which is tied around the bangle of bhabhi by her devar on the occasion of Raksha Bandhan.
The main significance of this rakhi is that it signifies the bonding between a brother and his sister-in-law. It also shows the brother's concern and love for his bhabhi. Lumba rakhis are usually decorated with stones, beads and other embellishments. It is considered to be a very auspicious gift and is said to bring good luck and prosperity to the family.
List of Unique Lumba Rakhi Online
Getting a lumba rakhi for bhabhi on Raksha Bandhan is a very thoughtful gesture and is sure to strengthen the bond between brother and his sister-in-law.
1.  Golden Peacock Lumba Set
Of all the different types of Rakhi sets available in the market, the Golden Peacock Lumba set is by far the most popular. And it's not hard to see why. The beautiful design and craftsmanship make it a standout among other lumba sets, and the vibrant colours are sure to please your bhabhi.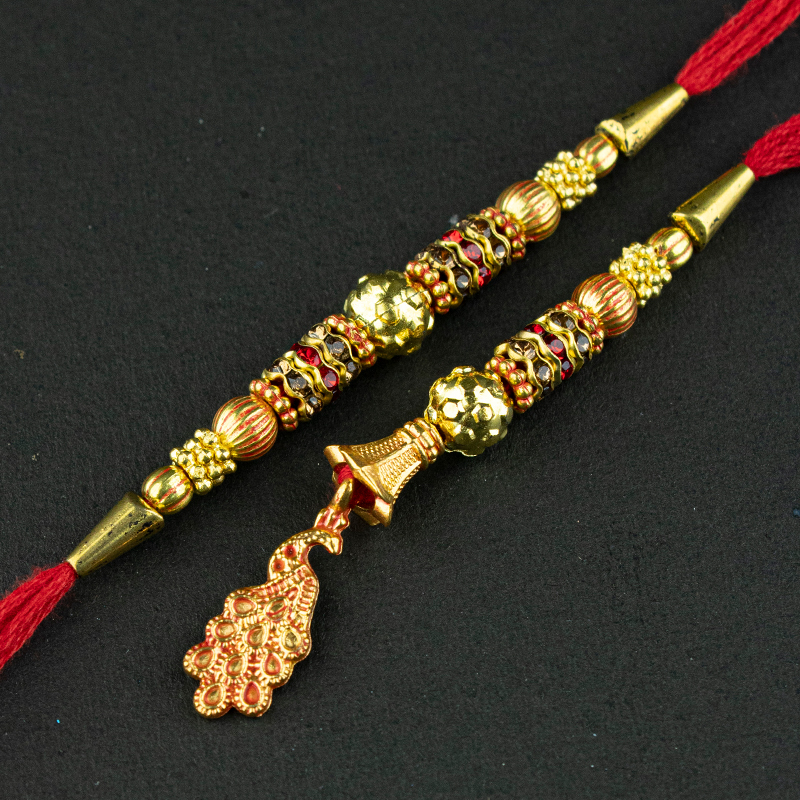 But what really makes the Golden Peacock Lumba set special is its meaning. The peacock is a symbol of beauty, grace, and good luck, making it your best decision to buy Lumba rakhi for your bhabhi.
2.  Stone Rakhi and Lumba Set
Stone Rakhi and Lumba Set is an elegant and beautiful Lumba Rakhi online that is sure to impress your bhabhi on  Rakhi. The stone design is eye-catching and will add a touch of luxury to the occasion.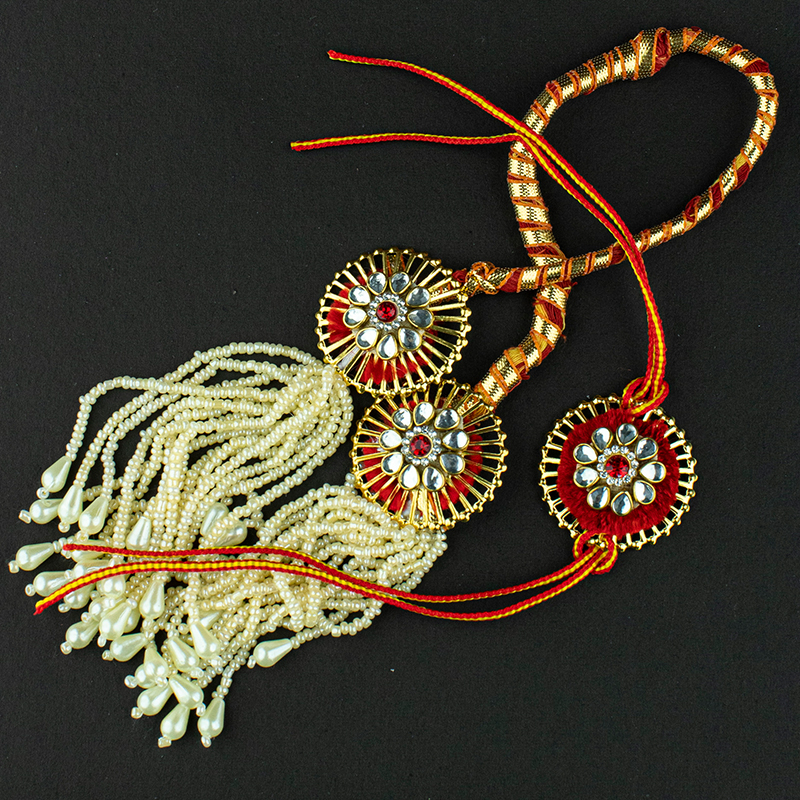 Not only is Stone Rakhi and Lumba Set an attractive option, but it is also very durable. The set is made from high quality materials that are designed to last. This means that you can be sure that your Rakhi will still look great long after the occasion has passed.
3.  Kaju Burfi with Lumba Rakhi
There is nothing quite like receiving a beautifully decorated box of Kaju Burfi on Rakhi. The sweet, rich taste of the cashew fudge is perfectly complemented by the traditional design of the Lumba Rakhi.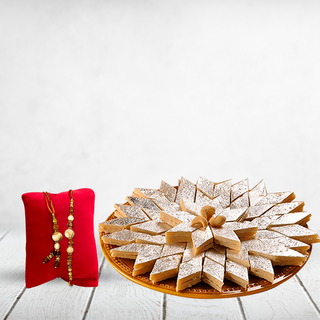 Best of all, this scrumptious treat can be enjoyed by everyone, regardless of their age or gender. The combination of these two gifts is sure to bring a smile to your bhabhi's face. So go ahead and make this Raksha Bandhan extra special for her with Kaju Burfi and Lumba Rakhi.
4.  Purple Droplet Lumba
While any type of rakhi can be used to symbolise this special bond, you can send Lumba rakhi with Purple Droplet. It is considered the best type of rakhi for devars to tie on the wrist of their brothers' wives. This is because the purple colour of the rakhi represents truth and sincerity, two qualities that are essential for any lasting relationship.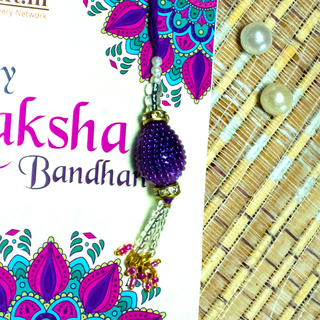 Moreover, the droplet shape of the rakhi is said to represent the tears of joy. Thus, by giving a Purple Droplet Lumba Rakhi to her bhabhi, a sister can show her love and affection while also reaffirming her commitment to always being there for his brother and bhabhi.
Conclusion
If you are looking for something unique to give your bhabhi this Raksha Bandhan, consider getting her a special Lumba Rakhi. These rakhis come in many different designs and styles, so you can find the perfect one for your sister-in-law. These rakhis won't go out of trend but they may go out of stock. Order yours fast at Indiagift.in.
You Might Also Like:
10 Types Of Rakhi That Are Perfect For Your Brother
Know About The Perfect Rakhi Gifts for Different Zodiac Signs
Get The Impressive Personalised Rakhi Gifts & Rakhi Combos from Indiagift
Top 10 Rakhi Gift Ideas You Should Go With
Best Ideas to Pamper Your Sister on the Occasion of Rakhi