Rakhi is not just any other festival there is something unique in it. It does not just depict a festival of thread strand but a sign of emotion and love amongst the siblings that could save them against any kind of negativity. If you are looking for the 10 Best Rakhi for Brother which you can send along with the love you have for him then certainly you can explore options at indiagift.in. The site not just offers you the incredible range of rakhi's but also other amazing gifts that you can deliver to your home in just less time.
Zari Work Rakhi
This is one of the best Rakhi for Brother Online you can consider gifting. This rakhi is made of the whole zari design which is used in the rakhi form and has golden embroidery work along with some zari threads as well. This rakhi comes with a shiny golden look which looks rich and classy. It is attractive and no doubt that it looks best.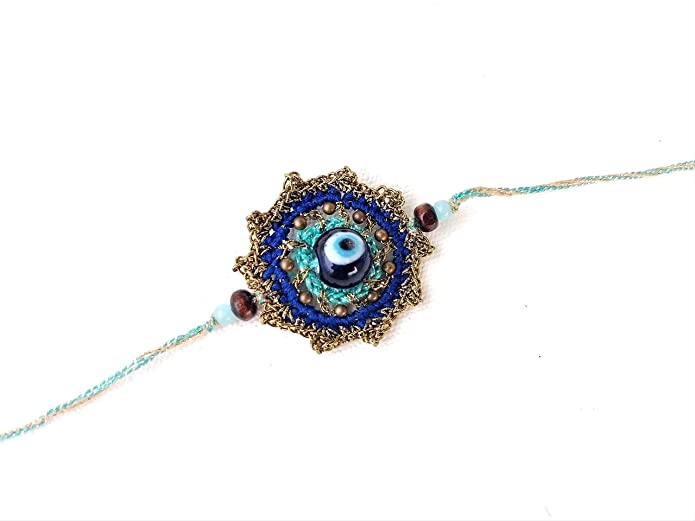 Flowery Rakhi
Another great Rakhi Design that you might want to consider for your brother is the flower rakhi. This pattern of Rakhi is for the brother who has a love for flowers. You will get the flower motif and there is no doubt it can go on any kind of attire he plans to wear. If your brother is fond of certain flowers then you must get this Rakhi customized in a way so that the brother's name can also be seen on it. It is trending and you must try it for your brother this festival too.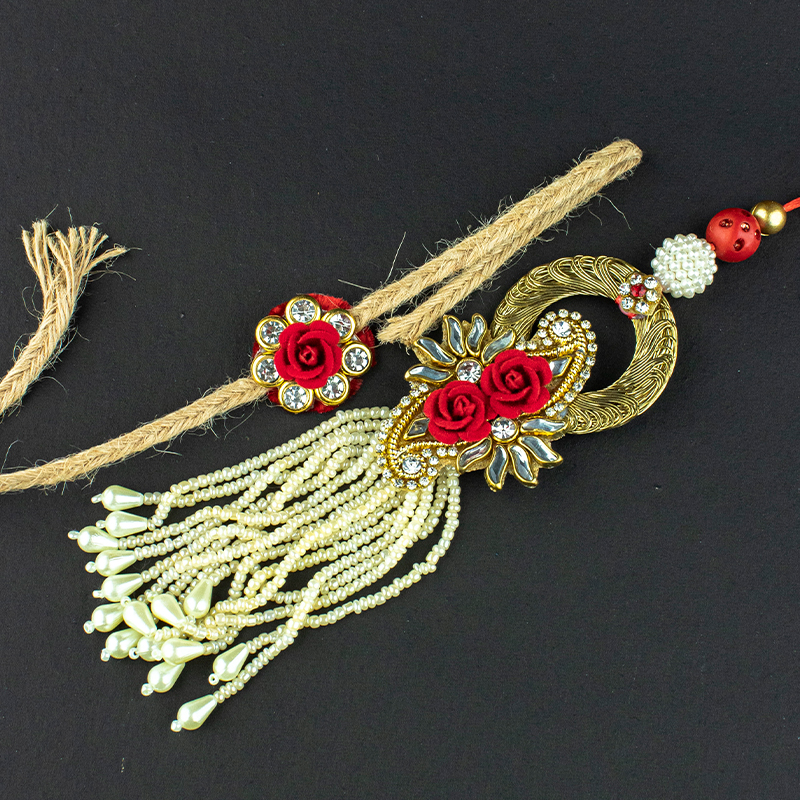 Cartoon Rakhi
If you have a little brother who just loves cartoons then you can pick the favourite character of his choice be it Doremon or pokemon and create a specific Rakhi for him. This type of Cartoon Rakhi is best for the younger siblings who would surely adorn it for the rest of the day.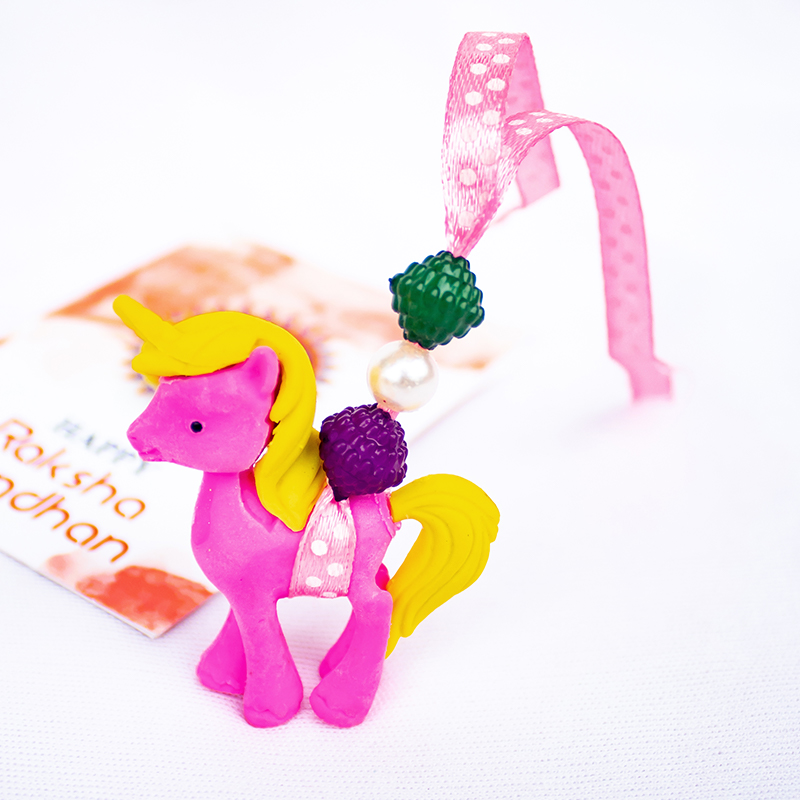 Swastik Rakhi
Swastik and Rudrakhsh Rakhi are some of the popular ones that you can consider giving your bother. It is a sign of prosperity, fortune and good luck. There is a wide range of designs available in this rakhi which you can send along with the best wishes to your brother.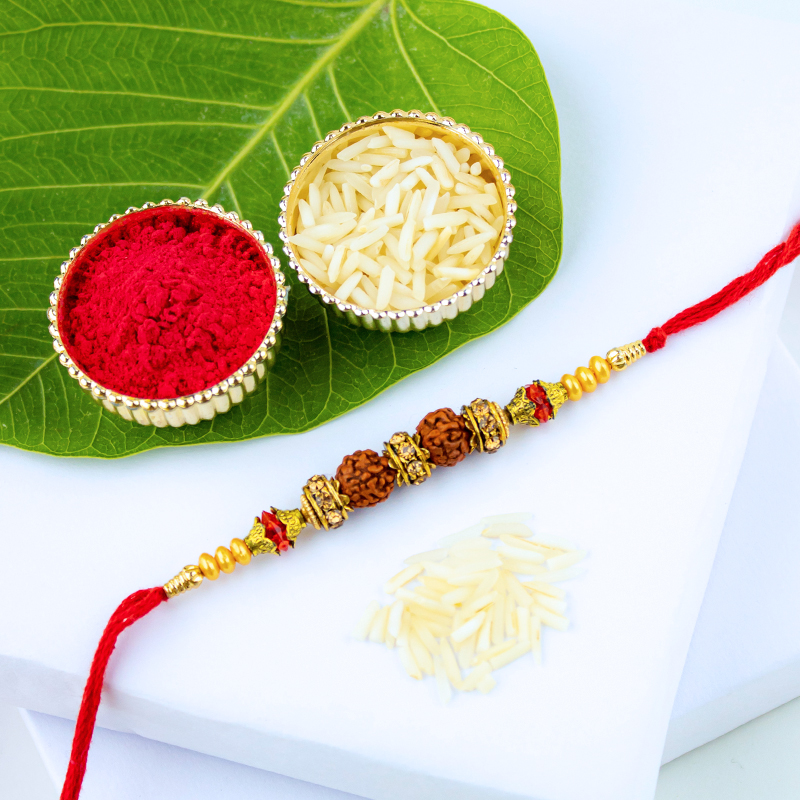 Golden and Silver Rakhi:
The combination of golden rakhi and silver rakhi can be a great idea too. If your brother has a love for jewellery that is wrapped up in the golden and silver plate then surely this is the best rakhi to choose. Silver is one metal that has some cooling properties and has a shiny look too. It surely would stand out the best when your brother wears it. So next time when you plan to gift your brother an amazing range of rakhi this can be a great option.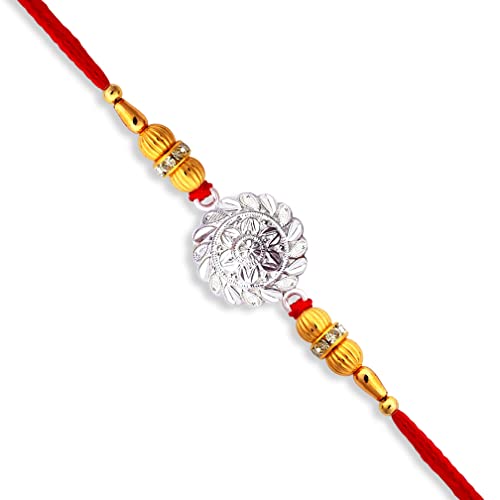 Auspicious rakhis:
Talking about some of the auspicious rakhis like Rudraksha Rakhi are some of the better ways by which you can tell your brother that you always wish for their safety and well-being. This is one of the safest options to give your brother the blessing and love during this auspicious festival and also you can try out some other divine blessing choices like Om Rakhi which your brother would surely love.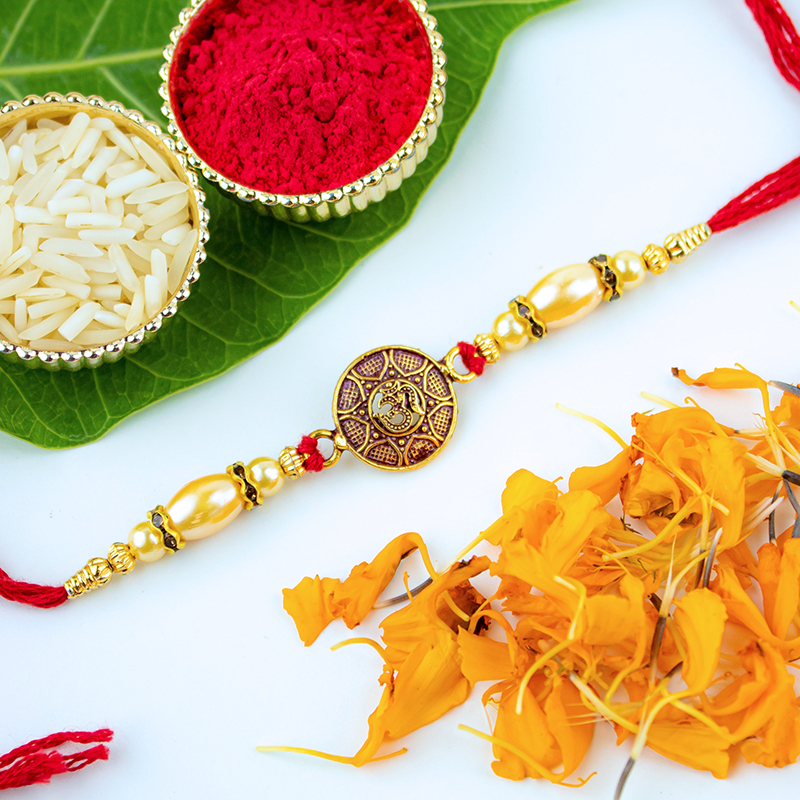 Veera rakhi:
Veera rakhi is an incredible option as well. In English, Veera means brother to whom you can rely on always. You can choose to give this rakhi in both Hindi and English both languages. Those sisters who want to show their love towards their brother always can think of this wise choice.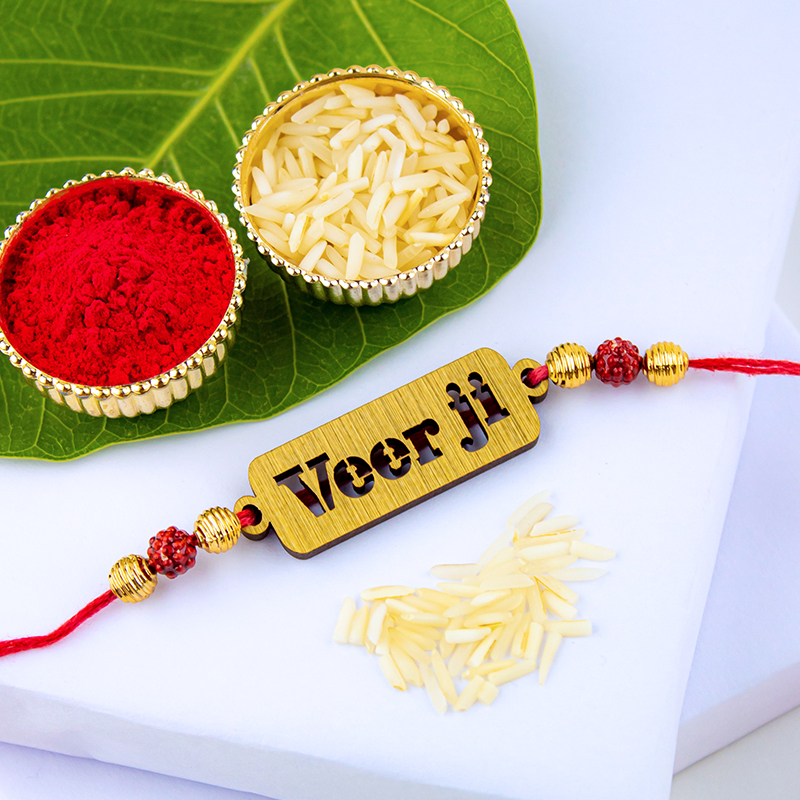 American Diamond Rakhi
Just the way Zardosi Rakhi and such other options gained popularity, you can consider going for something unique like the Rakhi of American diamonds. It is available in different colours and no doubt it is the best option you can think of gifting your brother. Let your brother get the royal feel with this style of Rakhi which is not just amazing but looks incredible as a bracelet too.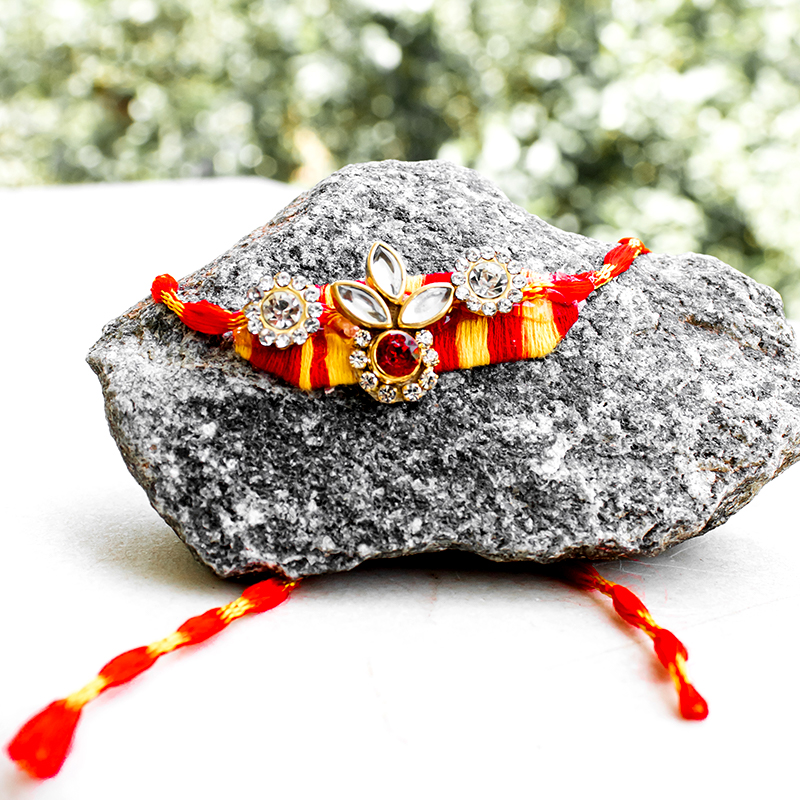 Kundan Rakhi
Kundan Rakhi is designed with beautiful stones and has beads as well. They are so finely crafted with a metal that has a shiny base that your brother won't stop flaunting it. The rakhi is made from many gemstones which further leads to a shimmering look. It is one of the best rakhis that you can think of tying around your brother's wrist especially if he is fashionable.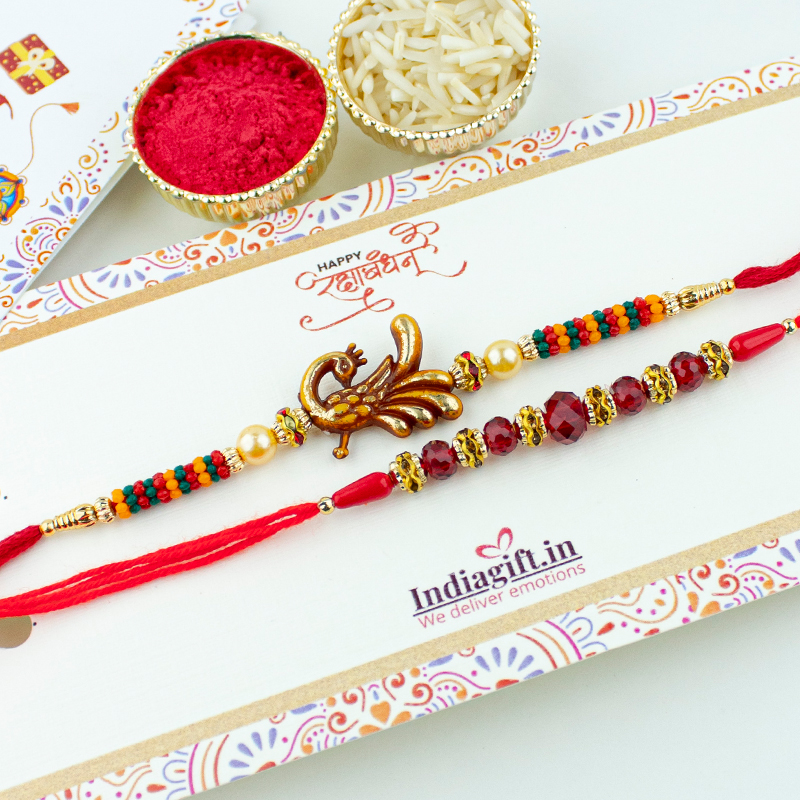 Pearl Rakhi
Pearl Rakhi is designed with different pearl beads and its design can have a single pearl if that's your choice. With beautiful colours in pearls, this is one of the finest options you can consider giving your sibling.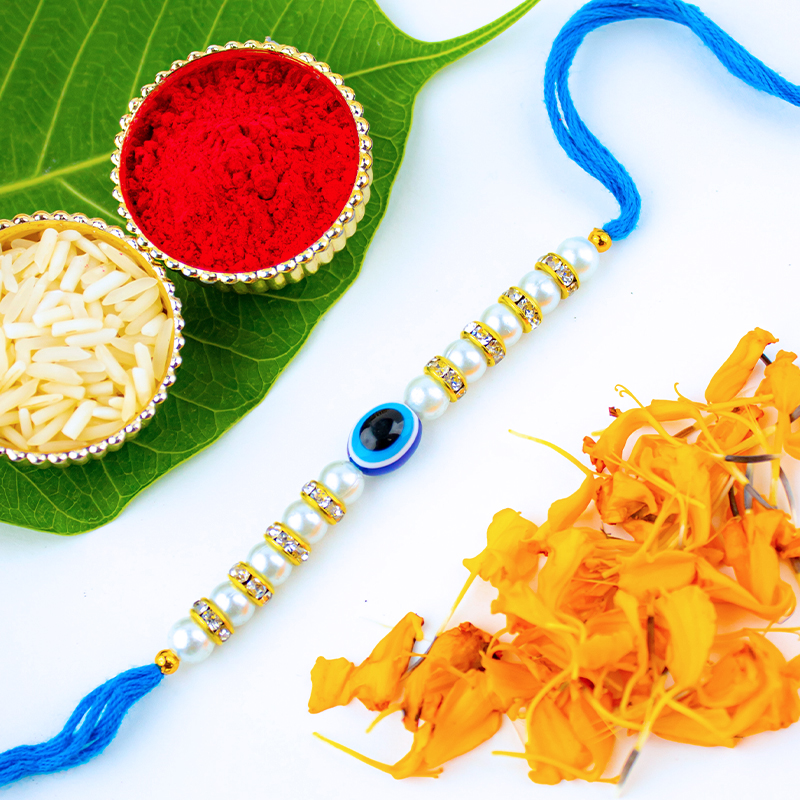 Conclusion:
If you are already tired of searching for the Best Rakhi for Bhai and not coming up with a good one yet, then here is an amazing range of the symbolic thread of sibling's love that is designed with love and care. You can gift your sibling some great moments of fun and joy through this rachis. Check out the assorted range of Rakhis that would add up the excitement level for your sibling for the festival.