Karwa Chauth is the time of the year when married women observe a fast for an entire day from sunrise to the time the full moon appears in the sky. The fast is meant to be a prayer for the health and long life of their husbands. Husbands, on the other hand, give Karwa Chauth gifts to their wives on this auspicious day. The whole festival is centred on the strength of the marital bond between a man and his wife. As such, the gifts that a husband gives must be the best romantic Karwa Chauth gifts.
1) Pooja Thali
A quintessential Karwa Chauth gift, a traditional pooja thali consists of a decorative thali, a small Kalash or lota, a channi or chalni, and a diya. A classic romantic gift for Karwa Chauth, a thali can also be decorated with flowers, kumkum, roli, chawal, sweets, and incense sticks.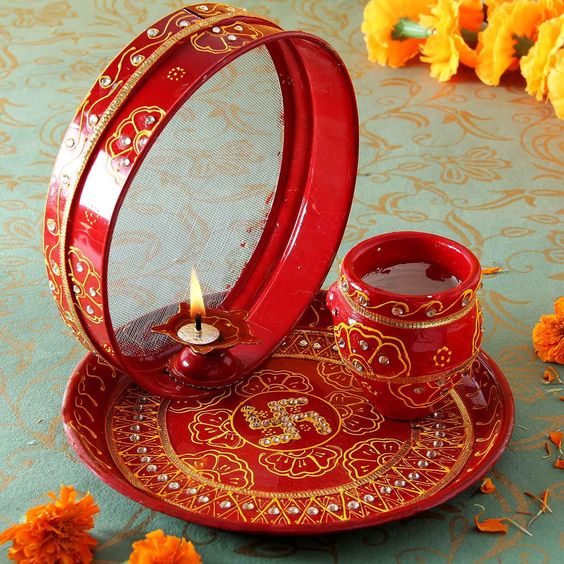 2) Apparel and Jewellery
Women generally wear signs of marriage on the day of Karwa Chauth. Applying henna on the hands and feet, putting on sindoor and makeup and cosmetics (shringar), and wearing bangles and other jewellery is common. A married woman also wears new clothes on the day of the fast. If you are looking for romantic gifts for Karwa Chauth, you can gift new apparel and shringar and jewellery to your wife for her to wear on an auspicious day. Avoid giving anything that are white or black in colour, as these colours are considered inauspicious in the context of the Karwa Chauth pooja. Try going for apparel in shades of red. For jewellery, choose elegant earrings, necklaces, pendants, rings, bracelets, and jewellery sets that will delight your wife.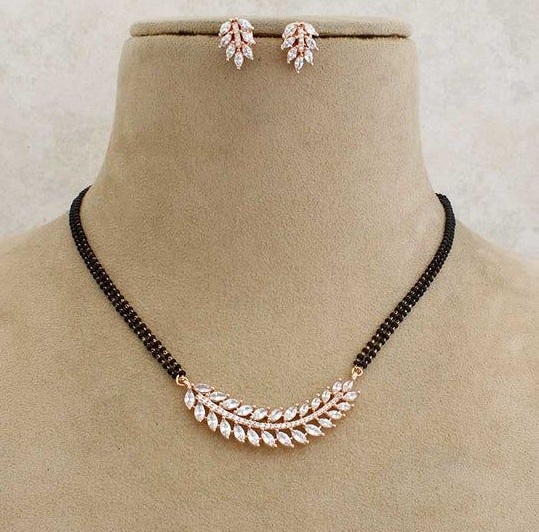 3) Flowers
Since time immemorial, flowers have been the most basic and the most eloquent gifts. On romantic occasions like Karwa Chauth, buy flowers as gifts for wife. Buy a bouquet of her favourite flowers, or go for a bunch of roses in various colours. White roses symbolise the purity of love while red roses stand for passionate love. The colour red indicates love, so you can also go for a mix of red carnations and gerberas as Karwa Chauth gifts.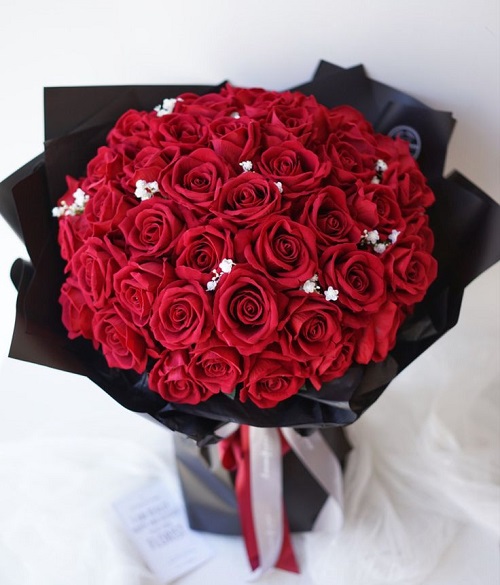 4) Edibles
After fasting the entire day, your wife would love to munch on something delicious. Opt for delicious cakes, chocolates, and cookies. You can also give traditional Karwa Chauth gifts for wife like dry fruits, fresh fruits, and classic Indian sweets.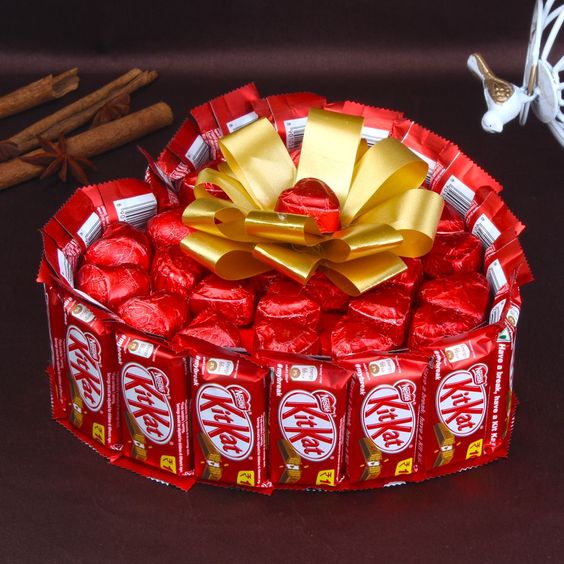 5) Personalised Gifts
Personalised gifts for wife on Karwa Chauth speak of your love and care and make for very romantic gifts. You can customize anything from basic coffee mugs to soft cushions, photo frames to photo memory boxes, night lamps to shadow boxes, and even jewellery like pendants and rings, and so on. Give personalised gifts to your wife and watch a smile light up her face.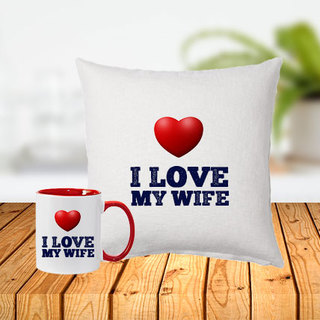 Apart from the Karwa Chauth gifts we already mentioned, gifts like perfumes, makeup kits, skincare kits, accessories like watches, bags, stoles or scarves, and gift cards and vouchers for salons and spas are also good ideas for romantic gifts for Karwa Chauth. So go ahead, and celebrate Karwa Chauth 2022 with love and joy.