Nowadays Cakes have become an essential part of our every festival and celebration, it doesn't matter what the occasion, the cake will be present in our every celebration in various forms. Sometimes it is little and sometimes it is large. We always choose cakes for birthdays, anniversaries, wedding receptions, baby showers, Mother's Day, Father's Day, retirement, farewell, etc. For every occasion, we choose a perfect cake which can be presented to your loved ones with a tasty treat. In this modern era cakes come in a wide variety of flavors, styles, themes, and forms, and patterns.
You can explore any portal you will get varieties of cakes and you can even order cakes online to surprise your family and friends with the cake delivery in India. So here we have listed a few innovative cakes of 2021.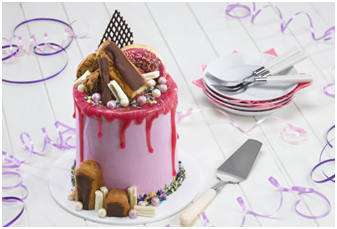 Double barrel cakes are very trendy and these cakes give the opportunity to extend your design. These birthday cakes are not so easy and difficult to prepare but with basic skills, you can make an incredible cake. These cakes are stacked by two to three cakes and this cake is made with four and more layers and each layer is 2-3 inches tall. These barrel cakes are very popular.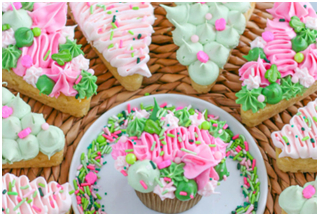 Cake pizza is a new innovative cake that comes from the UK. This cake pizza is not a pizza. These bakers, use special triangle cavity silicone molds to bake the individual slice of the cake. In this case, each slice of the cake can be customized according to the customer's requirements. Bright color icing is used to decorate the cake and indulgent topping and at the time of servicing cupcakes are served in the middle.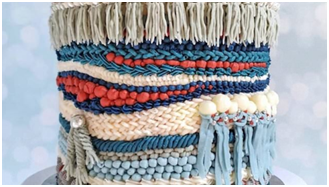 This woven cake is a very popular cake of 2021 and it is very trendy on social media. You can turn your cake into a beautiful tapestry. This style is known for its fringe, earthy tones, and unusual, vivid textures, and it's a creative take on the basketweave technique. Online you can check these Woven cakes and you can order designer cakes online for enhancing any occasion. You will see many online cake stores going with the trendy action that has basket weaving, piped pulled dots, and multicolored fringe.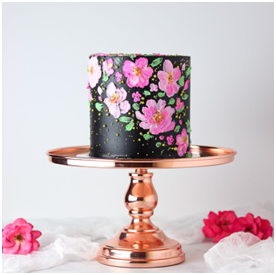 Usually, people opt for colorful cakes and these colorful anniversary cakes hold a special place in the baking industry, but if you want to go different then nothing can beat a pristine, black buttercream cake. Black buttercream cake is a classic and beautiful canvas for metallic cake paint or colorful candy embellishments. After covering the cake with the black buttercream base, this Enchanted Energy Cake is covered with gold metallic paint. Against the black icing, a few sugar crystals truly pop, making this cake a sight to behold.
You Might Also Like: