Holi is an occasion of joyous celebration with your family and friends. It is a festival of colors and there is a different way to celebrate Holi throughout the country. If you want to make some changes in the style of holi celebration this time then it is beneficial for you to take a look at the different holi celebration ideas in Society that help you to play this Holi in different with your society member.
A Natural Holi: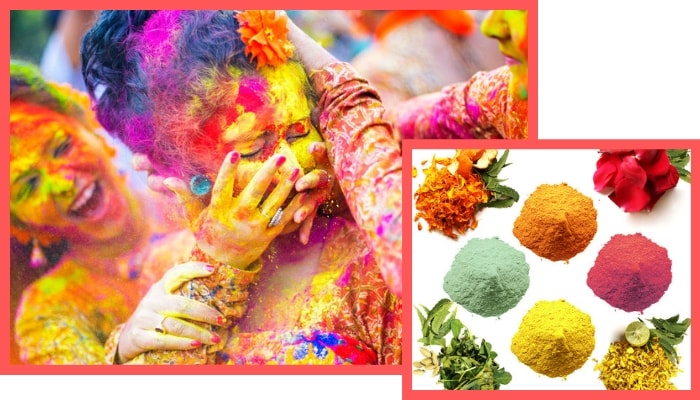 In this Holi, you can play with real flower petals instead of chemical colors that is completely safe and scented and fell some energy and freshness in your mind. If you going to play this kind of holi then you can prevent yourself from the disadvantages of the synthetic colors and there is no adverse impact on your hair and skin with colors. You can make different colors from different kind of flowers such as Yellow color is prepared from the marigold flowers or you can use dried leaves of bael to get shining yellow color. With mint, coriander, spinach and tomato leaves, you can make an organic green color. If you want to make colored water then you can add two spoons of mehendi in two liters of water and become able to play a safe and organic holi in an effective manner. In the present day, you can easily find organic colours in stores and it is beneficial for you to buy Holi colours online.
Exchanging Gits: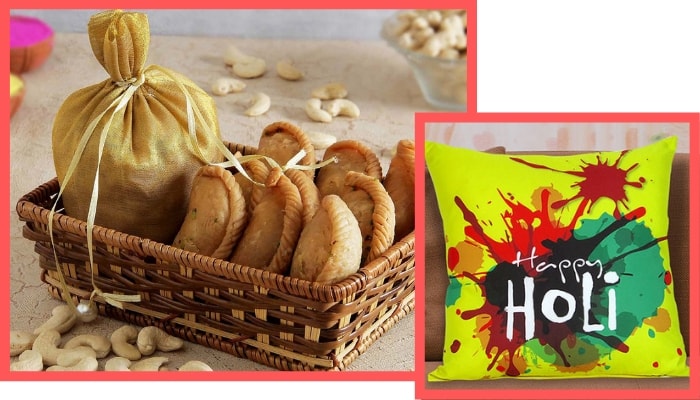 Exchanging gifts during the festival is helps to show the love and respect to each other. If you want to make your holi special this time then it is beneficial for you to prepare some exciting and creative gifts for your neighbors and near and dear ones. If you want to make people surprise at Holi then you can buy some lovely gifts for your loved ones and make them feel special. Nowadays, you can easily see lots of online and offline stores that provide you the best Best Holi Gift and make it easy for you to buy one required gift for your loved one. It is one of the best holi celebration ideas in Society that make your relations strong and happy in society.
If you looking for more holi celebration ideas in Society then sweets can add more fun and love during the holi celebration. Nowadays, with the services offered by several online stores, it becomes easy for you to prepare your holi celebration as you can easily find a variety of things online that make the things hassle-free for you. If you are not able to make sweets at home then you can make your order from the best online store and they will assure to provide you affordable Gujiya online delivery at the comfort of your home so that you can enjoy your celebration. At these online stores, you can also find a wide variety of Pichkari for kids and you can choose one best that make your kids happy and feel special.