Every year Ganesha Chaturthi is celebrated with lot of splendour and magnificence all over the country. It is one of most fervently awaited festivals and is commemorated with great amount of zeal and passion, especially in Maharashtra and Goa. It is celebrated in the bhadra month according to the Hindu calendar, amid August and September. In 2023 it will be celebrated on 19th September. On this festival people bring idols of lord Ganesha and visit each other's house to perform the sacred puja, wishes are exchanged, and in the end holy idol of Lord Ganesha is submerged in water on the culminating 11th day, which is a grand event. Mandirs and houses are decorated. Gifts are exchanged along with the blessings. Following are the Ganesh Chaturthi gift ideas, that are available online at Indiagift.in. So, without any delay order the Ganesh Chaturthi gifts online at Indiagift.in to surprise your near and dear one.
Modak and other sweets
Ganesha Chaturthi is incomplete without delicious and mouth watering modaks. There are varieties of modaks available like besan modaks, Chocolate modaks, Kaju modaks, and stuffed modaks are an absolute craze for the sweet lovers all over. Your family and friends would be elated to receive a box of sweet modaks from you. You can also exchange other sweets such as chocolates, barfi, gulab jamun, kaju katli, etc., as no celebration in India is complete without sweets. It is certainly the best way to share the good wishes.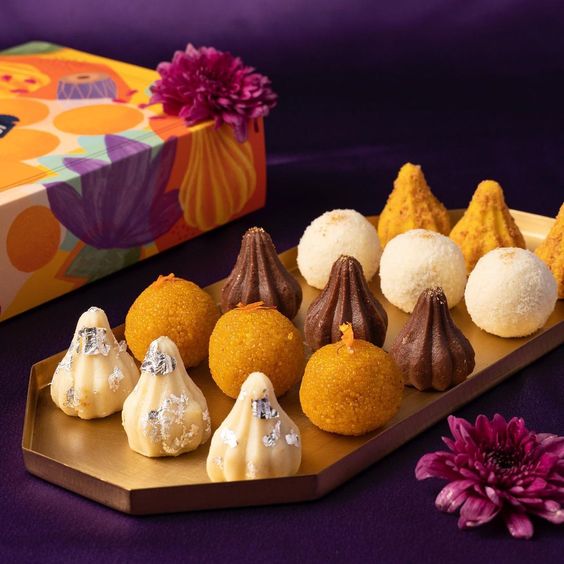 Puja Thali
Another wonderful gift for Ganesh Chaturthi is a puja thali. When lord Ganesha is welcomed by people in their respective houses, they love to decorate their homes with flowers, diyas and and puja thali. A decorative puja thali adds beauty to the occasion and it is done to show reverence towards lord Ganesha. For this it is suggested to choose attractive pooja thalis as an ideal gift for your friends and family who are fond of decorating their holy settings. These decorative thalis bring with it religious magnificence and spirit of respect to the festival. Not just for Ganesh Chaturthi, puja thalis can also be gifted for several other festivals.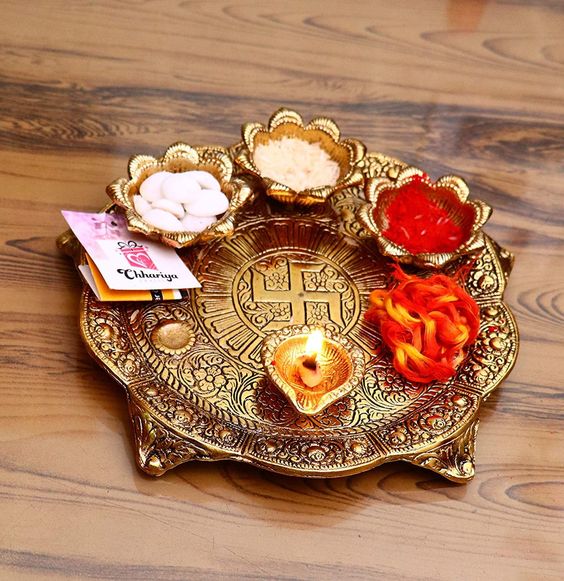 Decorative Ganesh Idol
One of the finest gift on Ganesh Chaturthi would be a well decorated idol of Ganesha. Gifting a traditional Ganesha Idol to your dear ones like friends and family is a sign of praying for their happiness, harmony, good fortune, and prosperity. So, opt for a small idol or tiny Ganesha idol on chowki that will be an idyllic piece for home décor and can also be kept in the pooja room. During these times when global warming is at its peak you can gift eco-friendly Ganesha idols to your dear ones. These are made with environmental clay and are harmless for the surroundings.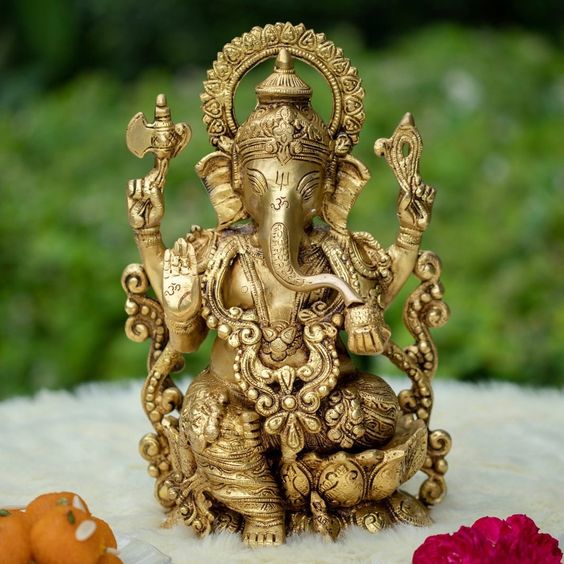 Laterns and diyas
When Lord Ganesha is brought to your home everything should be glittery and bright. The whole house is decorated with hand-painted diyas, metal and clay diyas, and is a spectacular Ganesh Chaturthi Gifts. If you are not very happy with gifting a diya, lanterns are great choice too. Lanters can also be customized according to ones choice and preference. Images can be added with the lanterns and shlokas themed Ganeshas can also be a perfect for Ganpati's majestic fest of ten days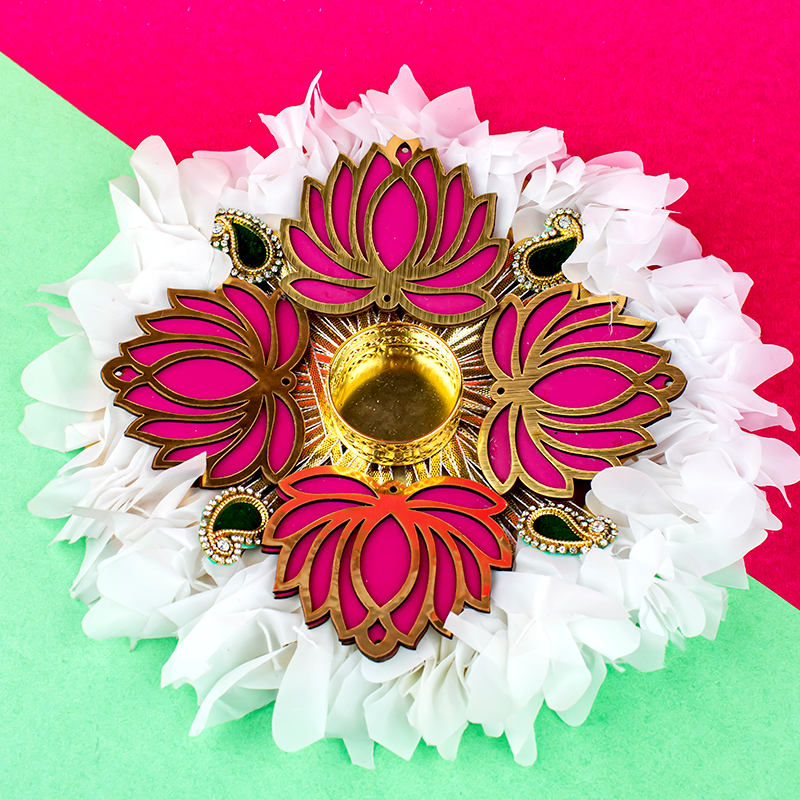 Apparal for festival
Every Indian festival is celebrated with lot of enthusiasm and ecstasy. No Indian festival is complete without new outfits for the entire family. People wake up early, take a bath and get dressed in new apparel for the festivities. If you are in a state of dilemma as what present should be gifted to your closed ones this coming Ganesh Chaturthi festival then opting for an appropriate outfit for all the family members will be a great option. Traditional wear like kurta sets for males, sarees or suits for females etc., will surely bring a smile on everyone's faces. Such traditional outfits add appeal to the entire celebrations. So, make an impression on your family and friends with cultural wear and make these Ganesh Chaturthi celebrations unforgettable for all of them.
Wooden frames and plaques
All the festivals and other auspicious events are wonderful memories and needs to be cherished. Ganesha Chaturthi is no different. Remember these pleasant memories in the form of a gorgeous wooden frame or plaque. These pieces can be personalized to any extent and a perfect piece can be created out of it. So, if you are looking for some thoughtful and customized Ganesh Chaturthi gift ideas, then it is an ideal choice you can opt for.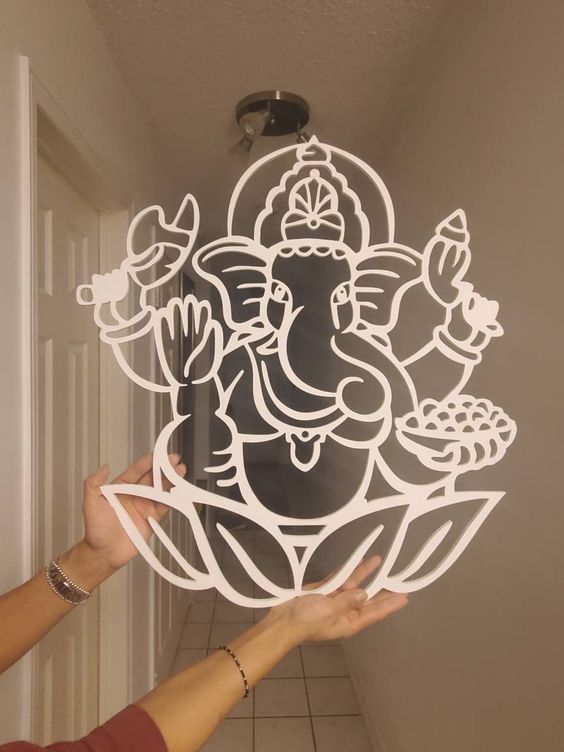 Wall Hangings and cushions
Wall hangings and cushions too make wonderful gifts for Ganesh Chaturthi for friends and relatives who are very dear to you. You can present wind-chimes, Ganesha-themed paintings or wall hanging enhancing the elegance of their homes and giving it an amazing look. Shops are full of wall hangings and paintings displaying the images of Lord Ganesha. You can also make this on a canvas and get it framed for your near and dear ones. It will be a thoughtful and exquisite DIY gift this festival. You can also opt for Ganesha cushion, which looks absolutely unique and is an outstanding gift for your closed ones. You will come across several stunning cushions online at Indiagift.in with Lord Ganesha printed on it and happy Ganesh Chaturthi wishes printed on it.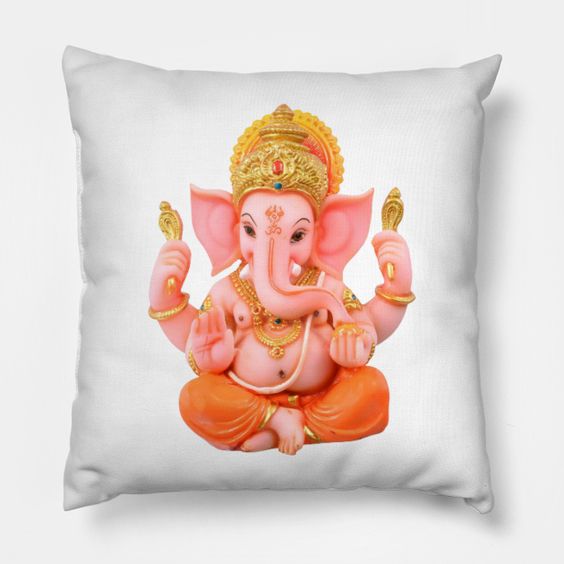 Conclusion
To sum up we can say that enjoy this upcoming festival with the above mentioned Ganesh Chaturthi gift ideas and surprise your loved ones.  Make everyone happy with your emotional and thoughtful souvenirs and enjoy the festival with lot of fervour, enthusiasm and zeal.