Flowers will surely bring a radiant smile to the face of your loved one. Exchanging special gifts on Valentine's Day with your loved one is a charming gesture and token of love. Reinforce the bond of friendship and love with exotic Valentine's day flowers as they are a symbol of appreciation for that special person in your life.
There are innumerable options and high expectations, but flowers for Valentine's day make one of the most thoughtful Valentine's Day gifts. A beautiful basket of Flowers is one of the quintessential and most appreciated Valentine's Day gifts. Choose flowers from a mesmerizing assortment of orchids, daisies, roses, or lilies.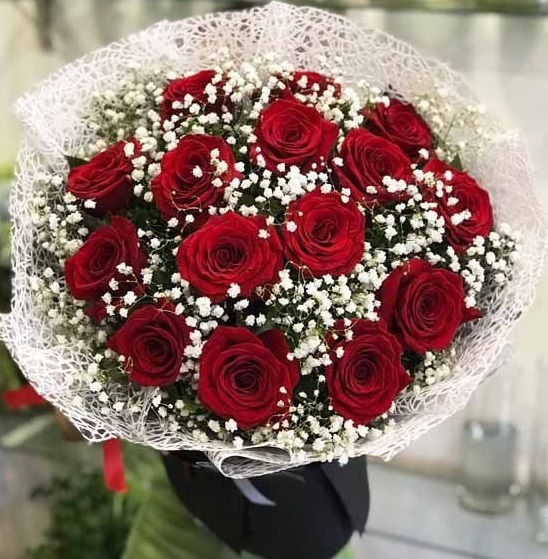 Enlighten The Heart of Your Loved Ones with Beautiful Valentine Day Flowers
A bunch of colorful flowers surely bring a warm smile of appreciation when you give them to your partner. Their natural beauty will light up their entire day and make it memorable. Fresh flowers in pink or red colors are favored for valentine day.
One cannot imagine celebrating Valentine's Day without presenting this unique and special bouquet of flowers. Valentine day flowers are taken as an expression of adoration and admiration. Flowers are undoubtedly the most precious gifts that can be presented on Valentine's Day.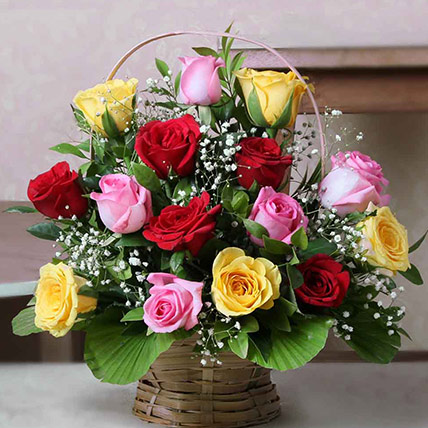 Add Special Zest to All Gifts with Blooming Flowers for Valentine's Day
Many people prefer different gifts such as soft toys or heart-shaped cushions to their loved ones. Romantic gift baskets coupled with blooming flowers are the perfect gift for Valentine's Day. No gift is perfect without a bunch of flowers with it. A bouquet of flowers such as orchids or roses or lilies adds an additional attraction to any gift during this special day.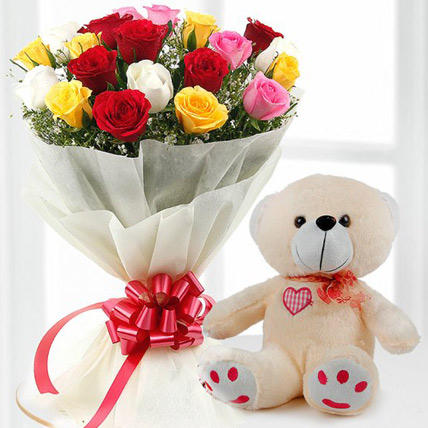 Spread Love and Happiness with Roses for Valentine's Day
An attractive bunch of roses is perfect for conveying your genuine affection to someone special in your life. Roses for valentine's day help you to express the deepest emotions of love in the best possible way. The striking bouquets convey your sentiments and signify long-term milestones in relationships.
Celebrate Rose Day
What better than a rose day to express the romantic fluttering of your heart to your beloved? Sending a rose bouquet for rose day, eloquently speaks of love.  Red roses for rose day coupled with lovely gifts epitomize love on this special day. You can also personalize your basket of flowers to make them more distinctive and memorable. For a picture-perfect bouquet, you can mix red roses with pink as this represents poetic love and admiration.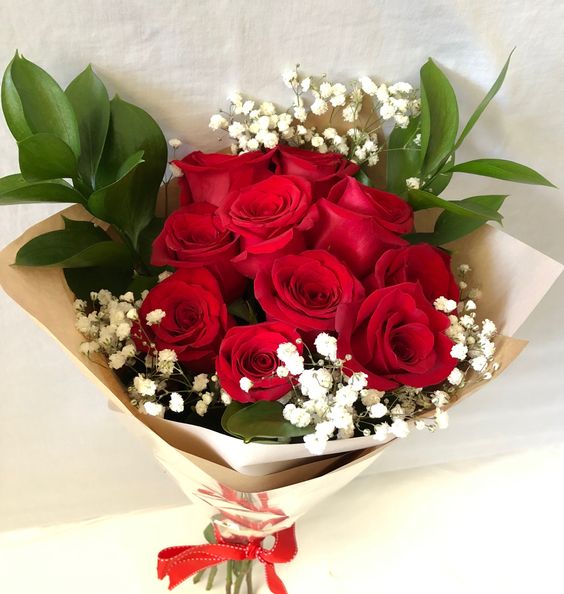 Buy the Most Beautiful Valentine's Day Flowers online
The right flowers for this special day will make a huge difference as they are a classic gesture of love. But it is not always easy to visit a local florist to buy flowers due to constraints of time and distance. At times local flower shops may not be able to provide good quality flowers or attractive bouquets that you want to buy. However, the best way to get rid of all these hassles is to buy flowers from an online flower shop that also offers doorstep delivery services.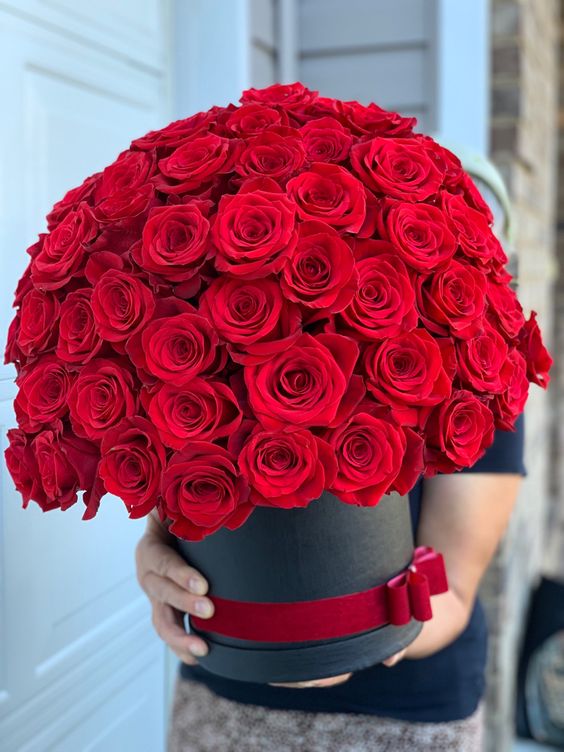 Tips to Buy the Most Beautiful Valentine's Day Flowers online
Buying flowers online is more convenient and easy than looking for a local flower shop near you
Search for A Reputed Florist Online
Search the net and, you will view many websites that sell flowers. Check customer reviews so that you are not cheated.  Make sure that you buy from the most reputed florist. Always place an order for a flower bouquet from a reliable online flower shop. View the collection of flowers on the online flower shops. See the catalogue of that specific online florist so that you are able to choose the perfect flowers for your significant one.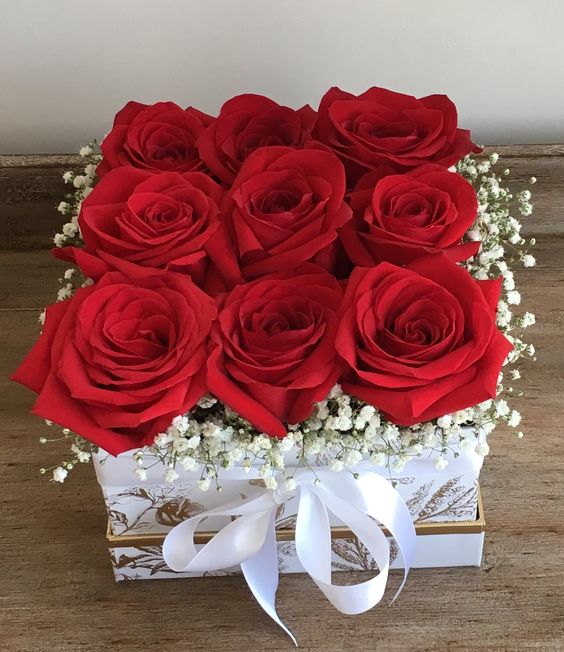 Buy from Online Flower Shop
Once you have selected a basket or bouquet of Valentine's Day Flowers, add them to the cart and proceed to mention the home address of the recipient. Get the flowers delivery at your place. If you want to gift them personally or mention the address of the delivery destination clearly. When you buy online from Indiagift, you can be assured of timely delivery of fresh flowers.  Most of the reputed florists offer safe payment options such as credit card, or net-banking mode when you buy online.
Flowers are the best choice for a valentine's day gift. Select and buy flowers from a variety of colors and types. Indiagift has the best collection of flowers arranged in attractive styles especially roses, lilies, and orchards to name a few, and can be delivered at your doorstep.  Put a sweet personalized note with the attractive valentine day flowers bouquet that would express your emotions and make your valentine gift perfect and memorable.