Are you looking to purchase some delicious and lovable chocolates in India? Yes, chocolate is a very special item that anyone can use as a gift as well. For buying the Best chocolates to gift in India you may need to explore a lot of online websites. A beautiful chocolate gift is always a great alternative whether it is someone's birthday or anniversary. Some crunchy and yummy chocolates will always be a fine gift option. Want to know further about the best chocolates to gift in India? Just go through the following paragraphs right now and have the desired information.
#1. Flowers and Assorted Chocolate Bouquet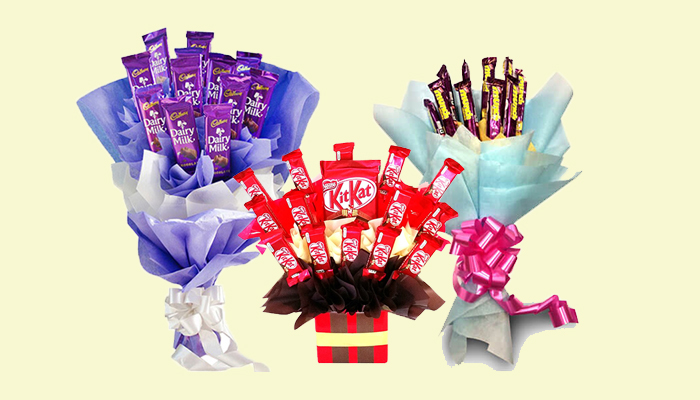 This special chocolate contains purple orchids and nestle KitKat, Cadbury dairy milk, and nestle munch. If you are fond of eating Nestle KitKat, Cadbury Dairy Milk and Nestle Munch then this is really a wonderful bouquet. You can get Online chocolate delivery services by choosing a good online store to buy the chocolates.
#2. Two tier chocolate bouquet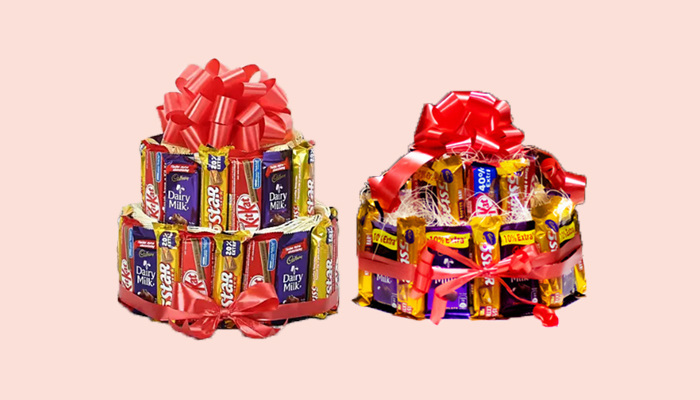 When you are looking out for some special chocolate bouquet that you can gift on anniversary or birthday, two-tier chocolate bouquet can be the best option. This contains Cadbury Dairy milk, Nestle KitKat, Cadbury Five Star like popular chocolates. You need to browse some online platforms for buying this same chocolate in a very short time.
#3. Ferrero Rocher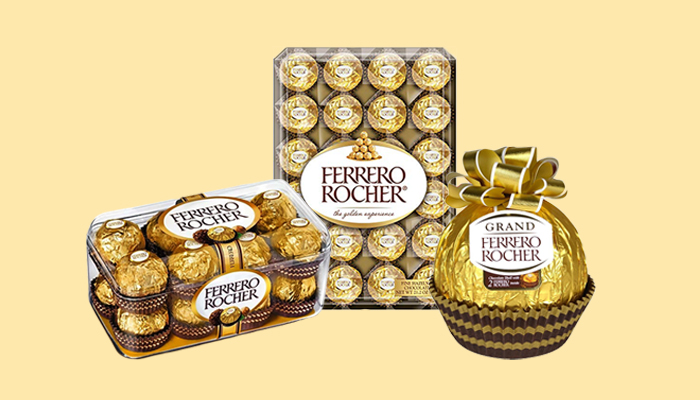 As like some other delicious and crunchy chocolates, Ferrero Rocher is a very popular and delicious chocolates which can be used as a gift. Whether you talk about the looks or about which taste this chocolate will always give you something extra. Ferrero Rocher is always very special chocolate for people like you.
#4. Personalized chocolate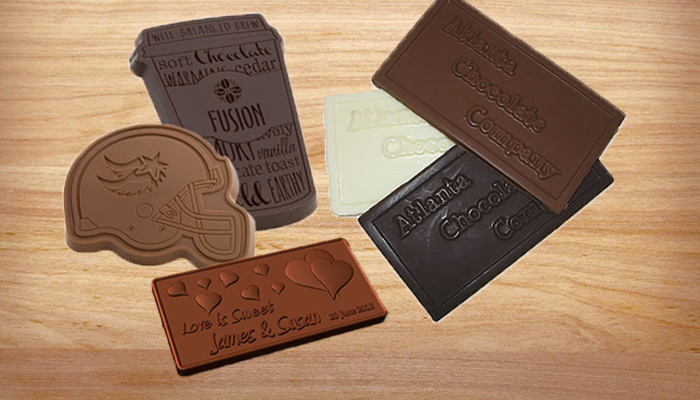 The wrapper of this chocolate will tell you the story for which this chocolate is so special. The wrapper contains photo and name and it looks absolutely terrific. For someone special, personalized chocolate is a very wonderful alternative. When you are looking out for Best chocolates to gift in India then this can be really a superb pick. It can be one of the best personalized gifts items available online.
#5. Imported Miniatures in a Jar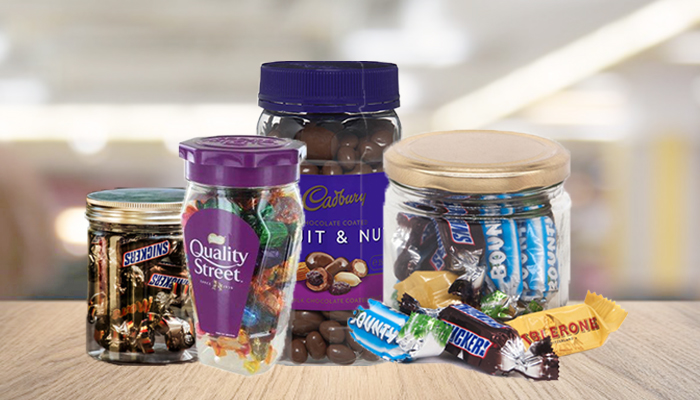 This jar is filled with miniature chocolates and snickers.  Imported miniatures in a Jar are yet another specialized chocolate that you can gift in India now. Seriously, you just need to browse some popular online store, which is family new imported miniature jar chocolate.
This chocolate bouquet contains miniature chocolates which makes a very good combination of yummy and crunchy chocolates.
#6. Red Rose and Bournville chocolate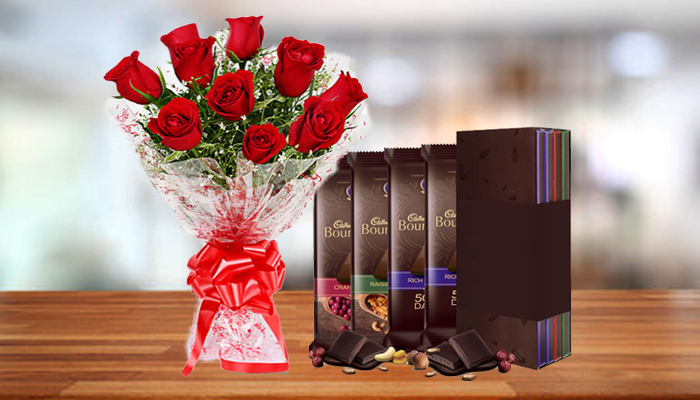 This is really a special chocolate gift which contains both red rose and Bourneville chocolate. Your search for the Best chocolates to gift in India can take you to some other similar online portals for collecting details about the popular chocolates in India.
This special chocolate gift contains Red Roses and Bourneville chocolates.  For many people in India, Bourneville chocolate is really wonderful option when you want to gift it. You will get exceptional reviews as you are gifting red rose and Bourneville chocolate. You can gift this chocolate to someone who loves both flowers and crunchy chocolates.
#7. Snickers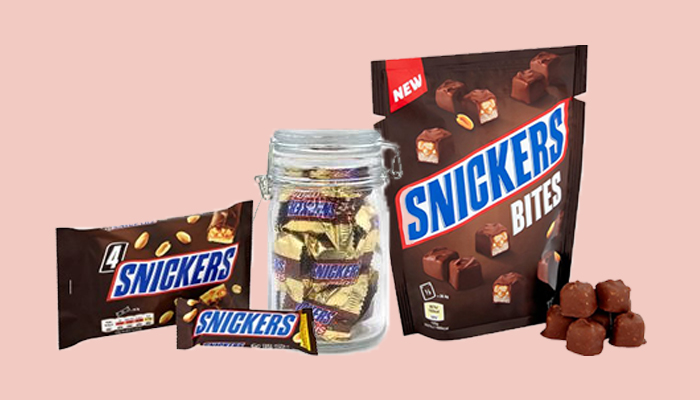 You grab a snicker when you are hungry but snickers also make excellent gifts because of the combination of peanuts, caramel and cocoa that gives it a unique taste. This chocolate treat is not only sweet but is also sumptuous. A glass jar filled with snicker bars is a tempting gift for sure.