Are you looking forward and waiting ardently for Valentine's week? You can feel a surge of enthusiasm and excitement as you think about this fun-filled week. The month of February kick-starts heartwarming Valentine's week festivities, as they continue for a whole week. February 14th is popular among everyone as Valentine's day.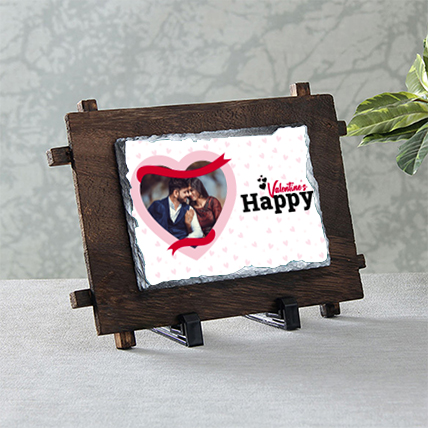 Celebrations and sending unique Valentine Day Gifts mark this special time of the year. This is a good week to spread happiness and love with picture-perfect Valentine's day gifts. You can make this week extremely exceptional by sending personalized Valentine day gifts that showcase intimate feelings of friendship and love. Every day of the week needs to be enjoyed in a special way that represents a distinctive event.
Valentine's week 2023, starts on the seventh of February. Each day of this week is significant in its special way. The fun and frolic can be seen over the number of days. Exchanging gifts make each day special and enjoyable. The celebrations carry on with full gusto for a whole week. Valentines Week comprises of Teddy day, Rose day, Propose Day, Chocolate day, Teddy Day, Promise Day, Hug Day, Kiss Day, and February 14 is Valentine's Day. There are endless ways in which you can celebrate each day. This will create a lasting impression and beautiful memories.
Rose day gifts
Rose Day is the first day of Valentine's week. This is the special day when couples look forward to exchanging Rose day gifts. Flowers are definitely the most special and favourite gifts. This includes bouquets of fresh and blooming red roses that express their love. Yet, several people like to gift white or yellow roses. This signifies sincerity and warmth in relationships.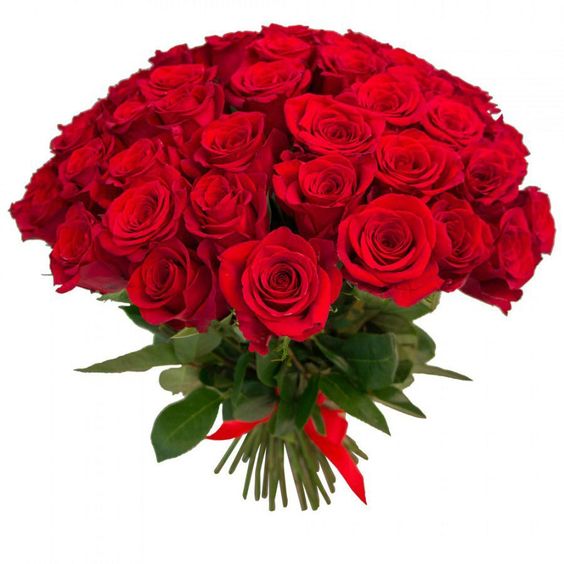 Propose day gifts
February 8th is the proposal day that is ideal for expressing inner feelings. This is a fantastic day for popping the surreal question, over a romantic dinner. What better than a beautiful diamond solitaire as a fantabulous Propose day gift?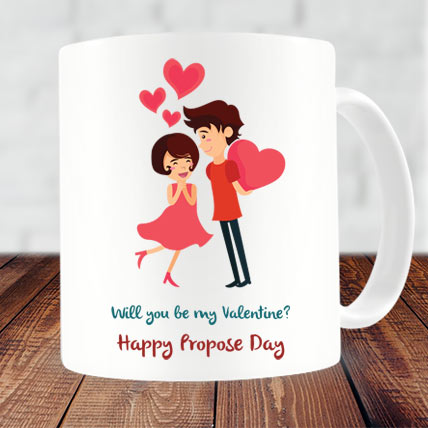 Chocolate Day gifts
Everyone loves chocolates. Send a special Chocolate Day gift on February 9th. Even if you are not in the same town you can get a box of special chocolates delivered online to your friend's doorstep. This thoughtful gesture is bound to ignite feelings of warmth and love in your relationship.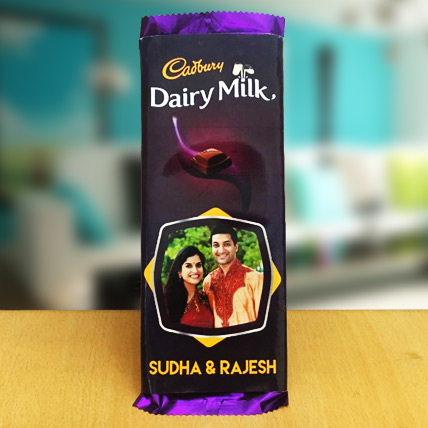 Teddy day gifts
Present an adorable teddy bear, on February 10th that your friend can tuck into bed. Teddy day gifts will always create a good memory as she snuggles in bed. It also epitomizes your partner's affection and deep concern for your well-being.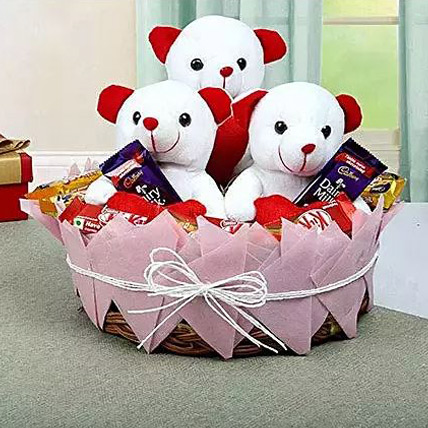 Promise day gifts
February 11th is also known as Promise day. This signifies a deep commitment and a sense of responsibility toward your loved ones. Reinforce love, trust, and warmth in your relationship with exceptional Promise day gifts such as eco-friendly, and long-lasting, bamboo planters.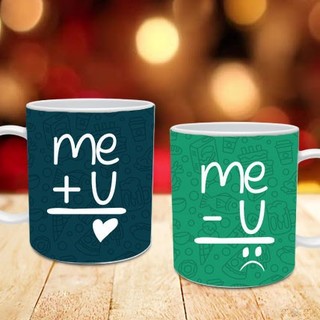 Hug day gifts
What better than a special hug day gift on February 12th to cement the bond between you and your loved ones? You can send a delicious cake online to your friends and family members. This is bound to bring beaming smiles and broad grins to their faces.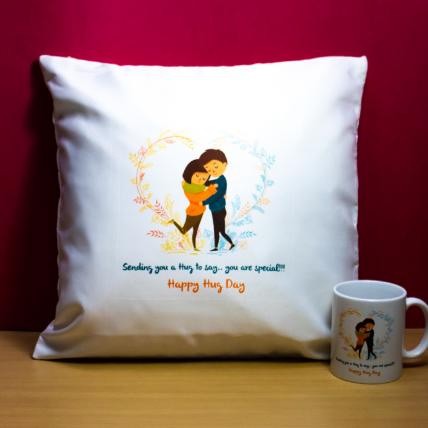 Kiss day gifts
Present a kiss day gift on February 13th like a heart-shaped cushion or a personalized coffee mug. The main idea of sending a kiss day gift is to strengthen your relationship as Kisses convey intimacy and communicate affection. You can write an engaging message with your personal signature on the diary as you send kiss day gifts online to promise an eternal bond with your loved one.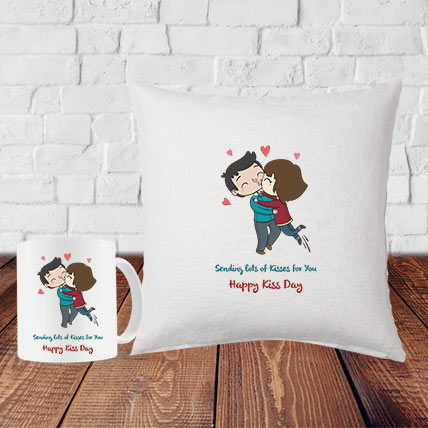 Personalized Valentine's Day Gifts
Gifting personalized hampers filled with assorted chocolates and muffins is a thoughtful Valentine's Day gift. You can send exclusive hampers with skin care products with soft toys or scented candles to your loved ones. Personalized gifts also include distinctive items such as handmade paintings, handbags, photo frames, and much more.  These personalized Valentine's Day gifts are an ideal way to nurture relationships and strengthen bonds.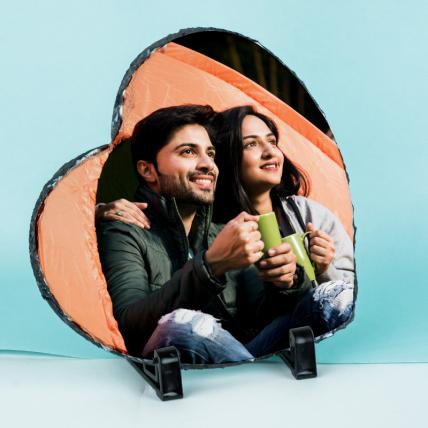 Send Personalized Valentine's week Gifts online
Selecting personalized gifts is a challenging task. You can search online and choose from an array of unique Valentine's Day gift ideas and celebrate this momentous week of the year. In this digital era shopping for Valentine's Day gifts online is an in-thing and everyone prefers it.
With online gift shops, now you have the privilege of buying a gift 24/7 in the comfort of your home. You need not waste time visiting congested malls or local gift shops. You just order online for what you want at your comfort.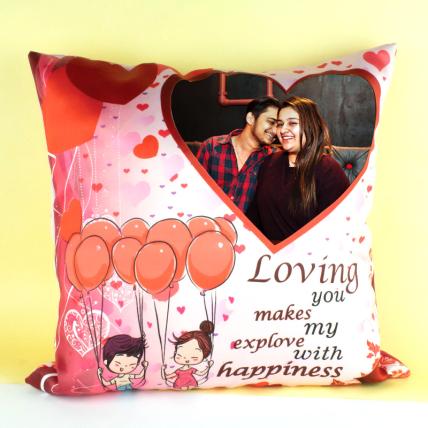 So, your Valentine's weekday gifts to friends and relatives are easily delivered to the desired destination no matter where they are. Valentine's Day Gifts can be sent on time on any day of valentine's week.
This week is celebrated with passionate zeal and enthusiasm as everyone attempts to indicate their love with special gifts. Choose from a gamut of unique Valentine's Day gift ideas. Send attractive Valentine's Day gifts online and radiate deep love, warmth, and affection.
Shower charming messages of joy and love every day of this week with splendid Personalized Valentine's Day Gifts. Create true promises to foster bonds of trust and dedication in relationships. Valentine's week gifts signify everlasting love and affection irrespective of any situation.  Build a healthy relationship with inimitable Valentine's Day Gifts.