Kolkata – Durga Puja
Kolkata gets all lighted up during Durga Puja aka Navratri. You will be astonished by the many pandals and the artistic work portrayed in each of them. You can see the real essence of Dussehra here because unlike Ram-Ravan story, here there is the celebration of "Shakti" celebrated over the killing of demon "Mahishasura".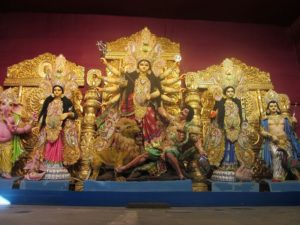 2. Mysore – Dasara
They say that if you want to see Dussehra in its true essence, you have to visit Mysore. This festival is also special here because it is believed that the city got its name because Goddess Chamundeshwari (aka Durga) slayed the demon Mahishasura here. Since the Goddess is a warrior one, the celebration includes many military parades too which you can see here.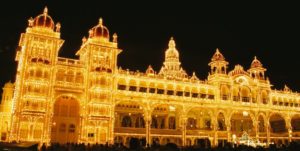 3. Hyderabad – Bathukamma
If your relative stays in Hyderabad don't forget to buy Dussehra gifts for them because the celebration is quite grand in this part of the country too. It starts with Mahalaya and then is completed on Durga Ashtami (which is called Ashwayuja Ashtami there). Bathukamma is actually the name of the type of food that is offered to him each day during the festival.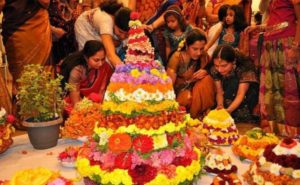 4. Benaras – Ram Leela
During Dussehra, the people of Benaras celebrate it in their own unique way. Ram Leelas are held in a grand way and people gather to watch the story of how Ram killed Raavan. Dussehra sweets are also distributed among the friends and family to celebrate the auspiciousness of the event.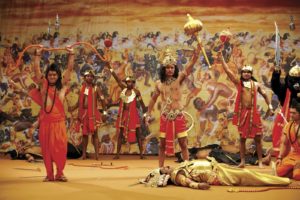 5. Ahmedabad – Navratri Mahotsav
The Navratri Mahotsav is one that is celebrated with great pomp and show in Ahmedabad. There are garba dances, and Dussehra sweets – Ahmedabad special are also distributed along here. You can see people wearing colorful chaniya cholis, kafni pajamas and dancing to the beats of the dhol. It is actually quite celebratory.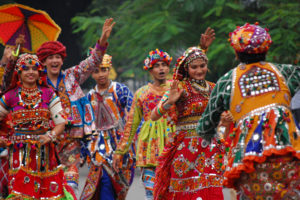 6. Kulasekarapattinam Dasara
Located in Tamil Nadu, the Kulasekarapattinam is a 10-day festival which revolves around the Mutharamman temple which a very important pilgrimage in this region. Being here is one of the best Vijaydashmi  gifts in itself because you get to witness the trance dance which happens here at this time.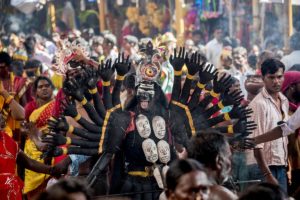 7. Madikeri Dasara
The Madikeri Dasara is celebrated in Coorg. During the Navratri days the place comes alive and it is like a long carnival celebrated here. The celebrations go back to the days of the Haaleri kings who live here. Dussehra gifts are exchanged and there is a 10 – day parade that marks the occasion.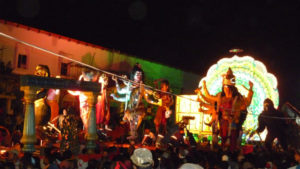 8. Kullu Dussehra
Dussehra is celebrated with a lot of dhadaks at this time. The Raghunath Rath yatra takes place at this time after which the people also exchange Dussehra sweets as a gesture of good will. The festival is concluded here after the Lankadaha ceremony (burning of Ravan).