Every time a festival approaches, there is typically stress surrounding the gifts in addition to the fun and happiness. Yes, there has been a thorough brainstorming session to determine exactly what you should offer. You can't give the same present twice because Diwali and Bhai Dooj are only a few days apart, plus you must also keep an eye on your money. However, giving a brother or sister a Bhai Dooj Gifts is more about tugging the other person's chain than anything else. Of course, there is affection and love, but doesn't the taunting also form a part of this relationship's unspoken rules? Yes, there will be love, but practical holiday jokes are a welcome after-the-fact bonus.
Here are some creative and unique Bhai Dooj Gifts, which will be celebrated in India on October 26 this year. You know it can be challenging to find a new gift; therefore even if you opt for items like watches, coffee mugs, or cushions, simply look for something unique.
However, picking out gifts for males may be difficult, so here are 7 original Bhai Dooj gifts for Brother that they are sure to adore:
Lucky Bamboo: A Blessing for a Happy Life
Give your brother a Lucky Bamboo plant as a thank-you gift; it will thrive and become strong like your relationship. In addition to bringing luck, it also purifies the air, releases oxygen, provides a natural touch to your house, uplifts your mood, plus creates a more tranquil environment.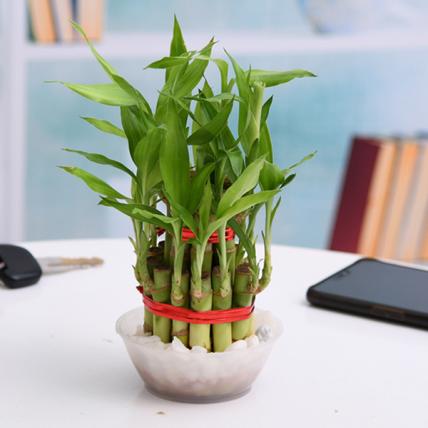 Photo Cake: An Edible Reminder
As an Indian holiday, it wouldn't be complete without sweets. Give your brother a delicious cake with a picture of a special occasion you two spent on top of this Bhai Dooj to amaze him with a distinct kind of sweetness.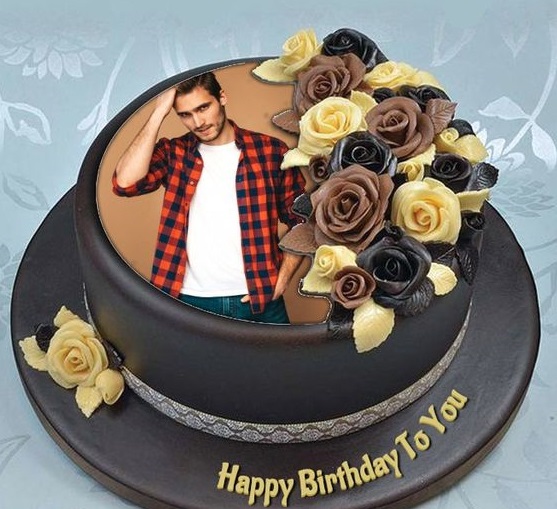 A custom wallet that he can use to save money for you or Magic Mug: Yet Another Justification for Always Having Morning Coffee
This Bhai Dooj, presenting your brother with a wallet, symbolizes a wish for prosperity and growth. It will serve as a constant reminder of you and your blessings to him. Add his initials to the wallet to give it a more special Bhai Dooj gift for your brother.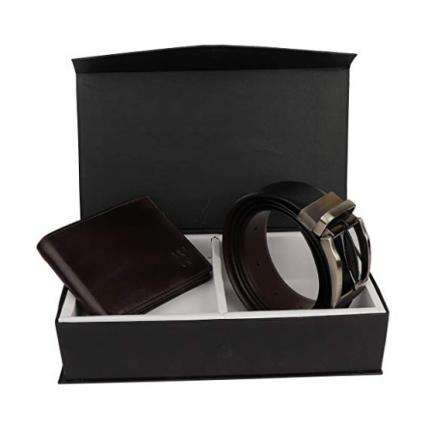 Give your brother a Magic Mug, which displays your image each time he pours hot tea or coffee into it. This is one of the most original gifts ever, and he won't realize how special it is until he pours his hot tea or coffee inside.
You can get these as Bhai Dooj tikka gifts online.
A grooming kit, so he always looks his best
What could be better as a Bhai Dooj gift for the brother? Send your brother a complete grooming set so he may use it and get the most out of the present. Every time he uses it, it will bring a smile to his face, and he will be grateful to you for it.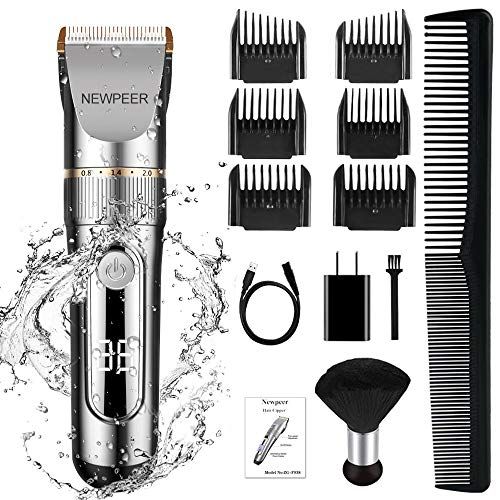 A Basket of Chocolates-To Satisfy His Sweet Tooth or Dry Fruits Hamper- Tell Him You Care
A basket of chocolates is something that your brother could never refuse, and shipping them right to his doorsteps is now so simple that you can purchase his favourite chocolates online from the convenience of your own home and have them delivered in a matter of hours.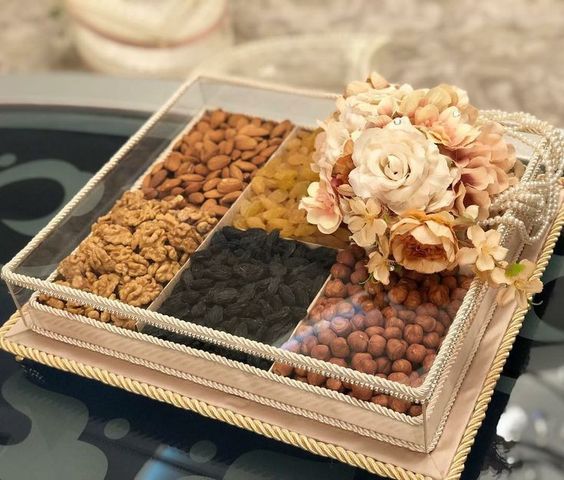 The healthiest gifts ever are dry fruits. Additionally, when you want to send your brother a present for Bhai Dooj, a box of dried fruits could be the ideal token of your affection.
Candy and Roli Chawal: Brighten His Day
There has to be a traditional Indian sweet that your brother enjoys because "festivals and sweets" are inseparable in India. Furthermore, your brother is undoubtedly missing that sweet when he is out of town on this particular day. Consider making his Bhai Dooj special by sending him a box of his favourite candies with a pack of roli and chawal.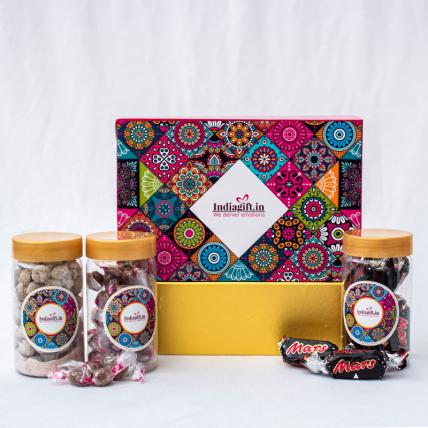 Best Brother Certificate-One He Deserves or A Photo Stone that He Can Keep As A Memoir
He is the ideal sibling a person could ever have, although he is not yet aware of this. This Bhai Dooj, remind him how much you appreciate him, give him a Best Brother Certificate, and also don't forget to say "I Love You." This is one of the Personalised Bhai Dooj Gifts.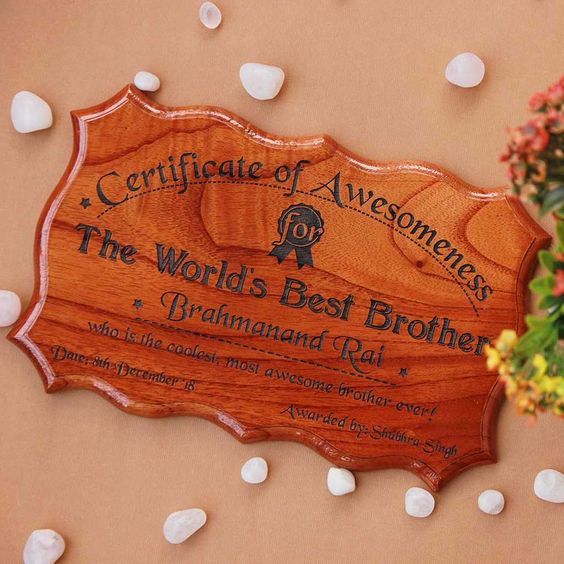 Gift your brother a picture stone on this Bhai Dooj. With a specific memory of the two of you written on it, the Photo Stone is a really elegant and special gift he could treasure forever.
Conclusion
Bhai Dooj is a holiday honouring your special love-hate bond with your brother. He has served as your buddy, supporter, rival, inspiration, crime-fighting partner, and occasionally your credit card. He has never missed an opportunity to spoil you up to this point, so why do you? This time, get your brother's greatest Bhai Dooj presents to show him your unwavering affection.