Holiday season is right around the corner and it seems like all of your friends and relatives are done with the gift shopping, doesn't it? Well, you are not alone! Are you looking for gifts that work for everyone? Or are you looking forward to Christmas 2017 without really knowing if you have the necessities covered? Look no further, because here is a list of gift ideas that always work without punching a hole through your pocket.
1. Santa Soft Toy: Christmas gifts are something everyone looks forward to- be it kids who lie awake in bed to sneak a peek at Santa Claus, or elders who exchange gifts with the festival spirit. Some elders even dress up as jolly old Kris Kringle- the Saint Nick for the benefit of the children. Many gift ideas have changed over time, but this one remains classic! So why not take it a step further for the kids and give them a Santa soft toy to carry around? This will be something the children will cherish not just for Christmas 2017, but forever!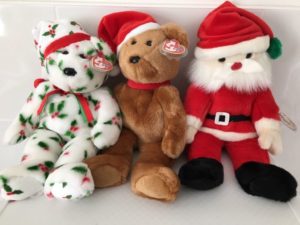 2. Furry Christmas Cap: Not everyone can transform themselves into a portly, joyous, bespectacled, white-bearded man! So, give your friends a very striking piece of Santa- his cap! Christmas caps come in a variety of sizes and designs now- small and big, simple and embellished. They are also very trendy and keep your closed ones warm in a stylish way! An embellished or furry Christmas cap would easily make it to the list of unique Christmas gift ideas.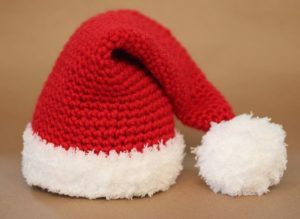 3. Fun, Yum Christmas Tree Cake: The Holiday season is incomplete without the Christmas cookies and cake! Irrespective of whether you are hosting a party at your place or visiting your friends and relatives, you can never go wrong with cakes! This is essentially because there's always a shortage of Christmas cakes with the abundance of other gifts and your hosts and guests might appreciate the extra dessert. But you can certainly kick this gift idea up a notch by getting your friends a chic Christmas tree cake! You can either bake them at your home or just as easily order it online. They can be the stage for your most bizarre, beautiful and creative thoughts to shine. You can add in any types of candies as the hanging decorations, you can get them to be small or big, flat- like a regular cake or tall- like an inverted ice-cream cone! The possibilities with Christmas tree cakes are truly endless.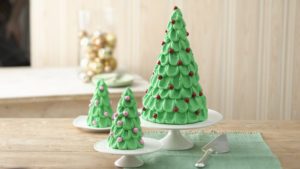 4. Unique Christmas Cards: Another tradition which is probably as old as that of getting dressed as Santa and baking Christmas cookies and cakes- exchanging Christmas cards! There are tons of ways for expressing emotions but few of them are as accurate and heart touching as cards! Christmas cards have undergone a lot of changes over the years, but the sentiment remains the same. Christmas is the season to be jolly and spread love, joy and peace and cards carry this message as effectively and poignantly to all our loved ones. You may opt for the time-honored method of sending elaborate paper cards by post, the quick and leading edge e-card or even get a beautiful greetings card ordered online which will be sent directly to your friend's address. More and more people are opting for the latter as this is an on-time and hassle free method of conveying the goodwill while conserving the happy sentiments originally associated with the festival.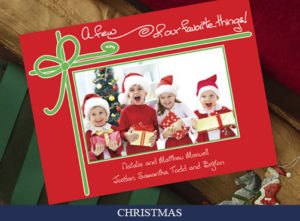 5. Decorated Christmas Stockings: While talking about gift ideas, we often forget the one thing which is used in every household during the Christmas gifts exchange- the Christmas stockings! There is a whole host of matchless Christmas 2017 gift ideas that opens up with this little tradition of hanging stockings by the fireplace mantel or beside the bed post. Christmas stockings can be of varied sizes, designs and patterns- every knick knack under the sun and above can be sewn, painted or stuck on the stockings and they give off a homey feeling. If you are good with your needle, then you may invest some time and wool or any other warm fabric to make a nice, personalized stocking to gift your close ones. And if you are not friendly with the needle, then you can still gift these amazing Christmas stockings to your friends and relatives by ordering them online. Most sites accept orders for stockings tailored to your specifications too.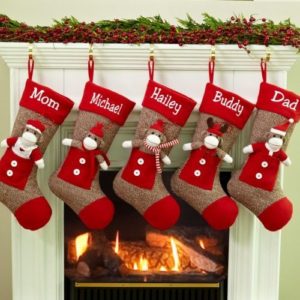 There are many other gift ideas which are not so traditional and might need you to put more thought into it. For example, Christmas special accessories, noise cancelling headphones, wine decanters or wine tote with glasses, cool scarves with maps or literary texts on them, state-of-the-art multipurpose paper weights and many more! The Internet is swarming with gift ideas but you can count on a few to never go wrong.