Haryali Teej, a vibrant and joyous festival celebrated primarily in Nepal and parts of India, holds immense significance for married women. It symbolizes marital bliss, prosperity, and the well-being of their spouses. Traditionally, Haryali Teej is a women-centric festival, but it is also an occasion that brings families and friends together. As the festival approaches, it's time to plan exciting and memorable ways to celebrate Teej with your loved ones. Haryali Teej in 2023 falls on 19th August(Saturday). In this article, we will explore five delightful ways to make this Teej celebration a cherished experience for everyone involved.
Organize a Teej Pooja and Katha:
Begin the Teej festivities by organizing a traditional Teej Pooja (ritual) and Katha (narrative) session. Gather family and friends in a beautifully decorated space, where a priest or an elder family member can lead the prayers and perform the religious rituals. The Katha, a captivating tale about the festival's significance, can be narrated to educate and entertain the attendees. This spiritual gathering aims to strengthen the bond between family and friends while ensuring a meaningful start to the Teej celebrations.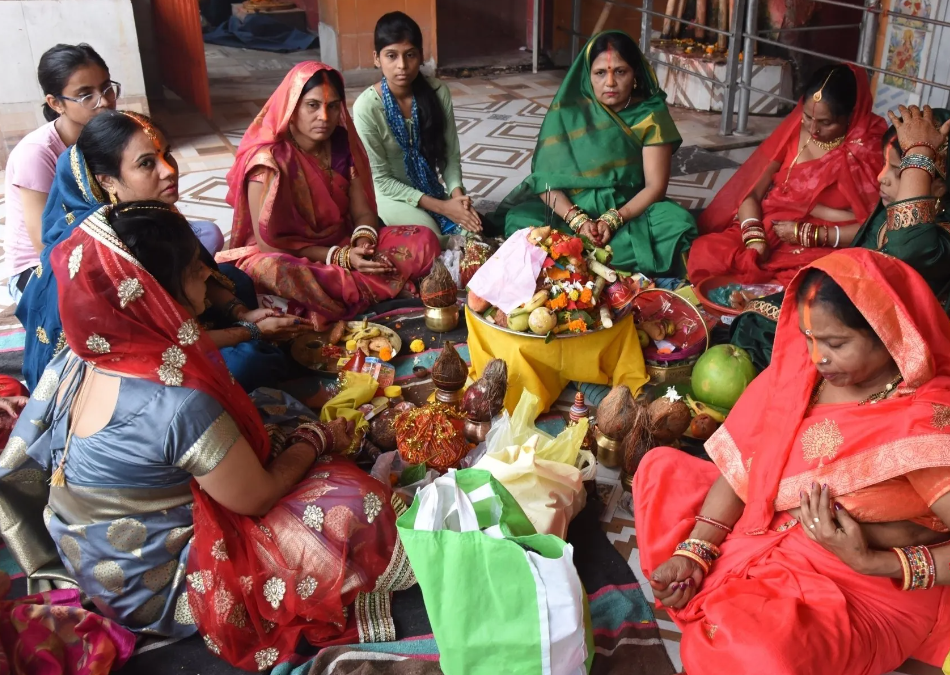 Dress in Traditional Attire:
Teej, a festival honoring the essence of womanhood, offers a wonderful opportunity to embrace its spirit through traditional attire. Everyone is encouraged to adorn themselves in vibrant and colorful ethnic outfits like sarees, lehengas, or salwar suits. Adornments like bangles, mehndi (henna), and traditional jewelry add an extra touch of elegance. This collective effort in dressing up will create a visually enchanting atmosphere and foster a sense of unity among the celebrants.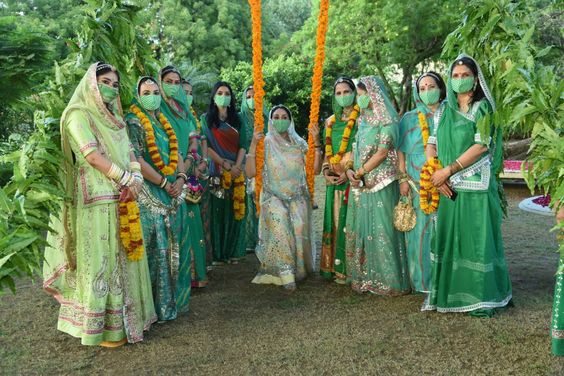 Dance and Sing to Folk Music:
No Teej celebration is complete without music and dance. Arrange for traditional folk musicians or prepare a playlist of popular Teej songs. Everyone is encouraged to participate in lively dances such as the "Teej Dance," "Do Pata," or "Sindhur Ko Sari. These dances offer not only entertainment but also foster bonding and celebration across generations. Adding to the festive atmosphere, singing folk songs and traditional Teej melodies will bring joy and merriment to the gathering.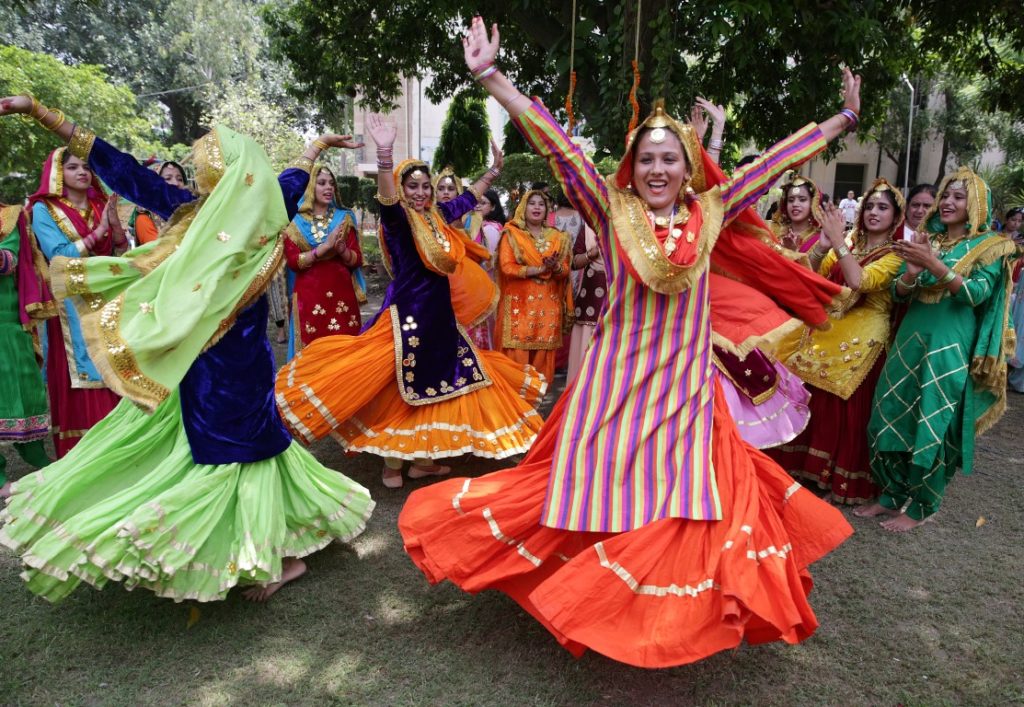 Prepare and Relish Teej Special Delicacies:
Delight your taste buds with a delectable array of Teej special delicacies. The festival offers a plethora of traditional dishes that are unique to this occasion. Prepare mouth-watering treats like "Ghewar," "Malpua," "Puri-Sabzi," and "Khichdi." These sweets and savories are not only delicious but also carry cultural significance. Engage your family and friends in the cooking process, involving everyone in the preparation and sharing of these delightful culinary delights. Enjoying these delectable treats together will create lasting memories and deepen the bond among loved ones.
Engage in Fun-filled Games and Activities:
Teej celebrations provide an excellent opportunity to engage in various games and activities that add an element of fun and excitement to the festivities. Plan traditional games like "Swings," where women enjoy swinging on beautifully decorated swings, often adorned with flowers. Other popular activities include "Teej Quiz" to test everyone's knowledge about the festival, "Rangoli" competitions, and "Henna Art" sessions, where participants can apply intricate designs on their hands. Such interactive activities ensure active participation and create a jovial atmosphere filled with laughter and camaraderie.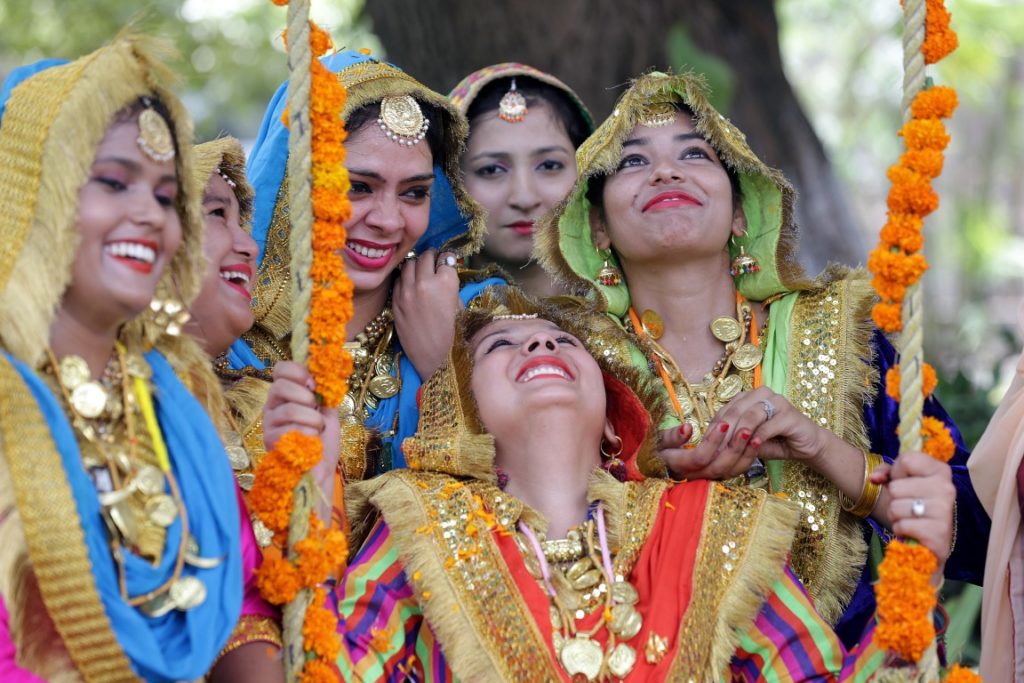 Conclusion:
Teej is not just a festival; it's an occasion to celebrate togetherness, love, and the vibrant culture of the region. To make this Teej celebration an unforgettable experience for your family and friends, you can organize a Teej Pooja, dress in traditional attire, dance to folk music, savor traditional delicacies, and participate in fun-filled activities. Embrace the spirit of Teej and cherish the moments spent with your loved ones.