All of us know that gifts are important in a relationship because they express love and care without even using words. But the most asked question among men is "What do women really want?" Well, the answer is not all that complicated if you give some serious, sincere thought to it. If you have already put some thought into it and have come up empty, then check out this list.
1. Speak Your Mind :- Some honesty on your part would make your girl feel closer to you. But what exactly does honesty in relationship mean? It means you shouldn't say you are okay when you are not. When you have a warm thought about your girl, you should tell her that instead of thinking that it is obvious. Valentine Gifts for women don't always have to be wrapped in sparkly paper- you may just gift your raw, honest sentiments to her and she'll be happy.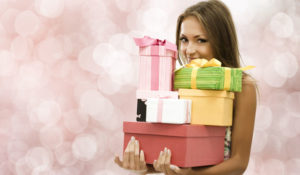 2. Spend Time With Her :- Your desire to spend time with her even without a romantic space will not go unnoticed by her. For example, if she is folding the laundry, then go stand next to her and help out quietly. Cut down five minutes from your morning run and get back home to drink coffee with your wife. Or change your gym hours to hit the track with your girlfriend. These don't need to be frequent, but occasional instances might make her fall for you a little more.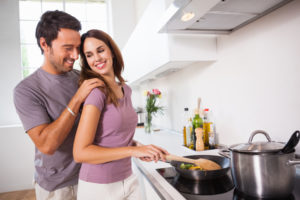 3. Gifts Without A Reason :-  All of us exchange gifts during important occasions, when you are not out on a romantic date or for events like Valentine's Day. But not many of us would think about it without a celebration coming up. Find the right gifts for her for any day that ends with a 'Y' and watch how her happy smiles brighten up your home. Don't do this as a bribe, but sincerely. You could get her a single flower or a rose bouquet when you get your paycheck, or get a cake for celebrating being together.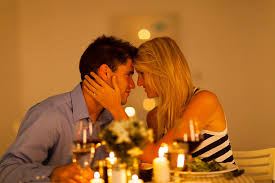 4. Keep Yourself Healthy :- Women worry about your health all the time. A couple can grow emotionally when the physical well being is taken care of. Your girlfriend probably got you a warm jacket this Valentine's Day or your wife is probably worried about how much your boss makes you work! Insignificant and habitual as it may be, ensure that you make a conscious effort for eliminating their fears to some extent. Letting your girl know that she is the reason why you make an effort might be a big bonus. It's okay to fall ill even after consuming enough nutrients every day, but she will know that you will take care and that is enough.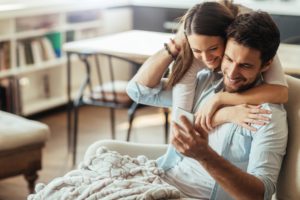 5. Pay Attention :- The web is flooded with "No Mobile" advices. Listen and heed that advice! Mobile phones often distract us from paying attention to what others are saying. Even though you claim to be listening, you won't be completely involved in the conversation unless both of you put your mobile phones away. If she is busy with work on her laptop, you take the first step and put your mobile far away when you catch up on each other's day. She will certainly appreciate the gesture and reciprocate. The romance in the relationship will be back with this simple gesture.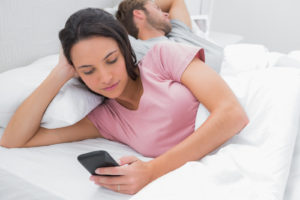 Valentine's Day gifts can be special when every other day of the year is special. As it is popularly known- "You don't need a single day for celebrating love", so build up your pile of happy memories and click a lot of pictures for yourself instead of showing off to the world. Then you will definitely know what your girl wants.
For More Valentine Gifts Ideas Must Read – Personalized Gifts – Send Valentine`s Day Gifts To India
13 Valentine's Gifts For Him When You Are Running Out Of Ideas