Karwa Chauth is a pleasant and romantic holiday that is now observed by most people in North India, particularly Punjabis. The festival occurs on the fourth day of the Hindu calendar month Kartik. The words "Karwa" and "Chauth" both refer to a clay water container. All married ladies conduct a fast on this day in hopes of a longer lifespan for their loving husbands.
Since you cannot consume anything between sunrise and moonrise, the regulations for this holy fast are strict. The women, however, fervently adhere to every regulation for a traditional Karwachauth celebration since of their husbands' affection.
Married women plus their husbands around the world rejoice on this occasion with a lot of zing and energy. Regarding the customs and ceremonies associated with Karwachauth, gifts are crucial. There are unique Karwa Chauth Gifts Online. 
Discover some thoughtful and loving Karwa Chauth Gifts for the husband and wife here to offer your Karwachauth greetings especially: 
Karwa Chauth Gifts for Wife 
Gifts for Karwachauth for the Wife Sargi:
This would be a good surprise for the husbands to offer their wives anything sweet or salty to munch on first thing in the morning. Typically, sargi is provided to the daughters-in-law by the mothers-in-law. Saas may also send Sargi for Bahu via the internet to celebrate the ritual. Bahu can purchase Karwa Chauth Gifts for their Mother-in-Law in return.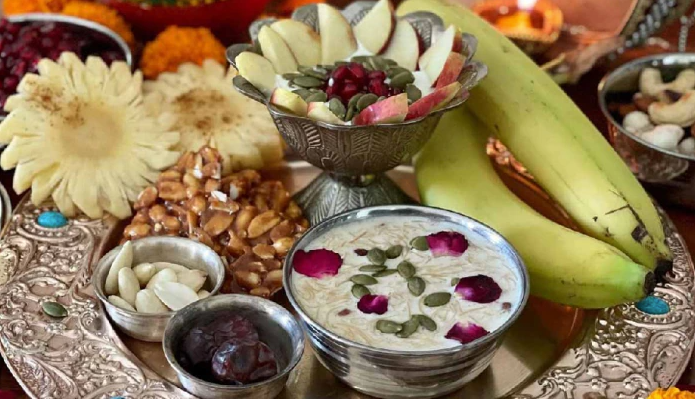 Karwa Chauth Pooja Thali:
Making a Puja Thali requires a lot of work, and when you need to accomplish it while fasting, the effort is multiplied by ten. As a result, our recommendation is to give your wife the Karwa Chauth Pooja Thali and relieve them of any demanding duties.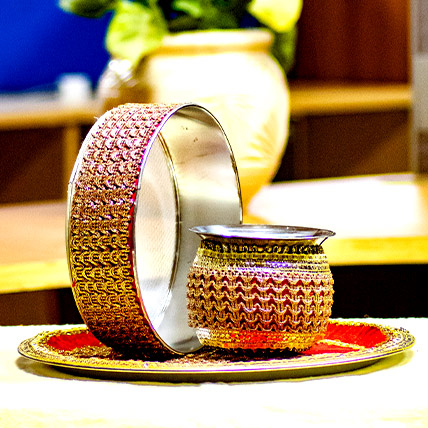 Gift baskets for Karva Chauth:
when you want to give your wife a gift but aren't sure what to get her, a gift basket for Karwa Chauth is the best option.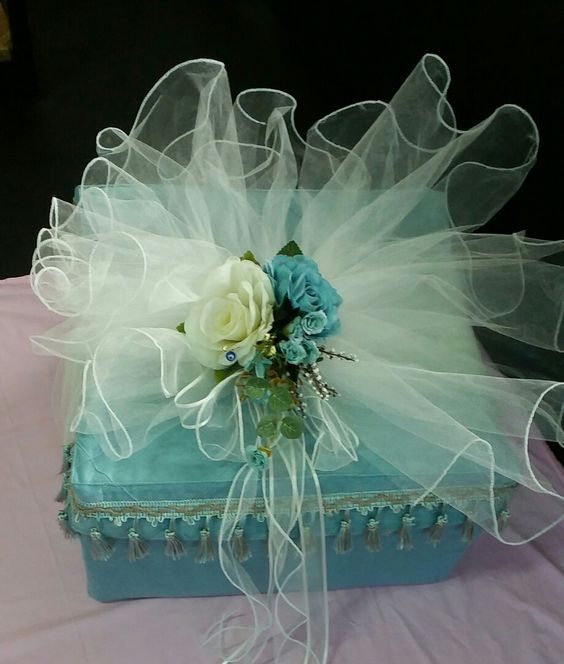 Sweets for Karwa Chauth:
Although spouses aren't expected to eat anything on this holiday, giving her something sweet would be a thoughtful gesture, particularly if you also intend to give her a present later on.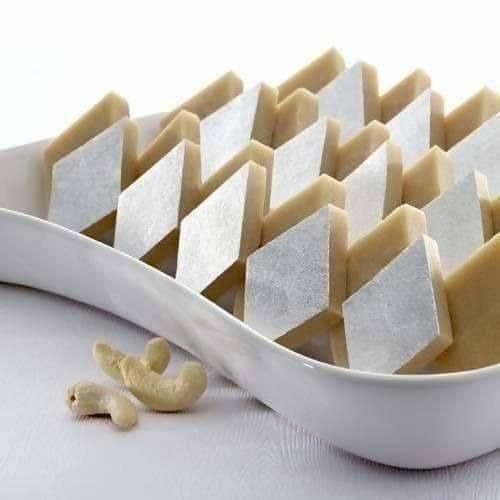 Karwa Chauth Dry Fruits:
By providing them with dry fruits as a gift, you could accomplish two goals at once. In addition to serving as a gift, this nutritious delicacy can assist your wife in regaining her energy since she has been fasting all day.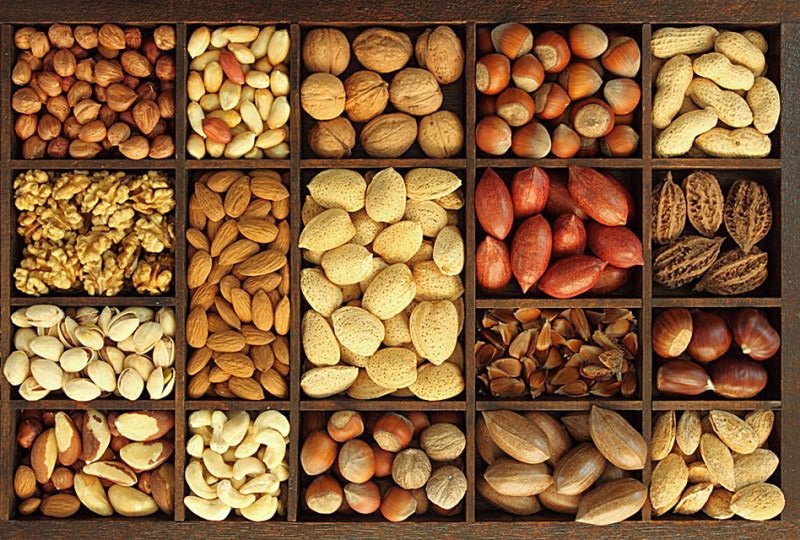 Personalised Karwa Chauth Gifts for Wife:
Giving her a personalised gift, such as a coffee mug featuring your couple's photo imprinted on it or a pillowcase with a sweet message, can let you personalize your gesture.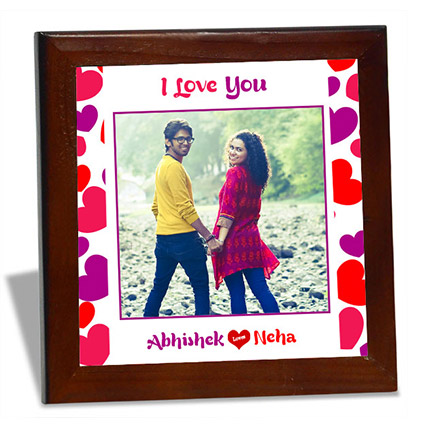 Jewellery for Karwa Chauth:
Jewelry is a lady's greatest friend, so if you're unsure of what to get your wife, you can always trust jewelry. This makes no difference if the jewelry is created of a valuable stone or when it's synthetic.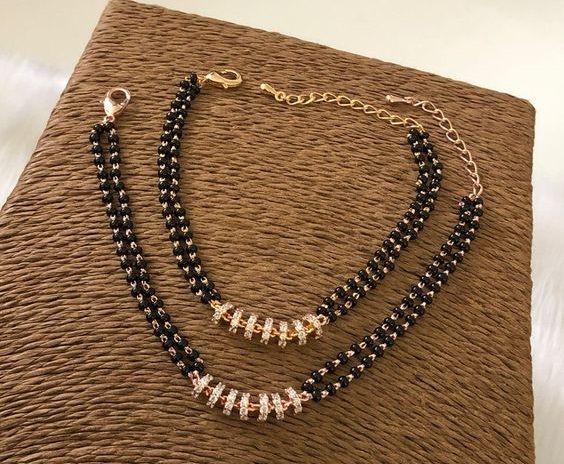 Flower Arrangement:
By giving her a bouquet of her favorite roses, you can make her smile with vibrant flowers plus their arrangements.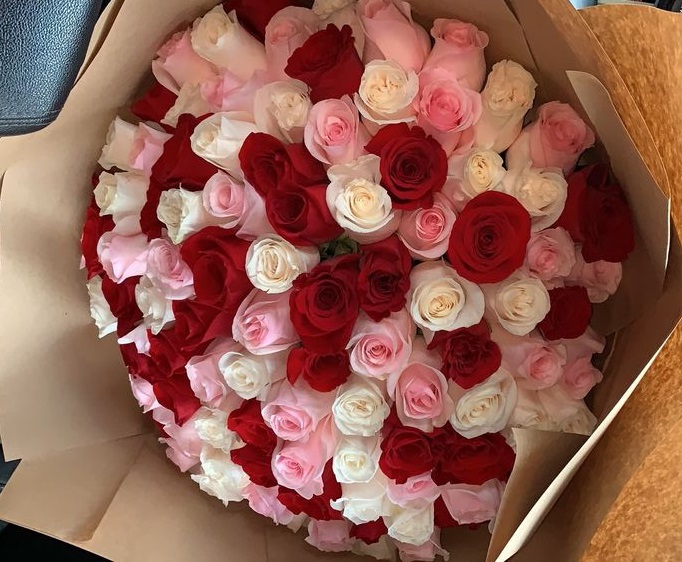 Makeup kit:
This is a known fact that women enjoy dressing up. By giving her a great makeup kit, you could play a crucial part in turning her Karwachauth festival unique.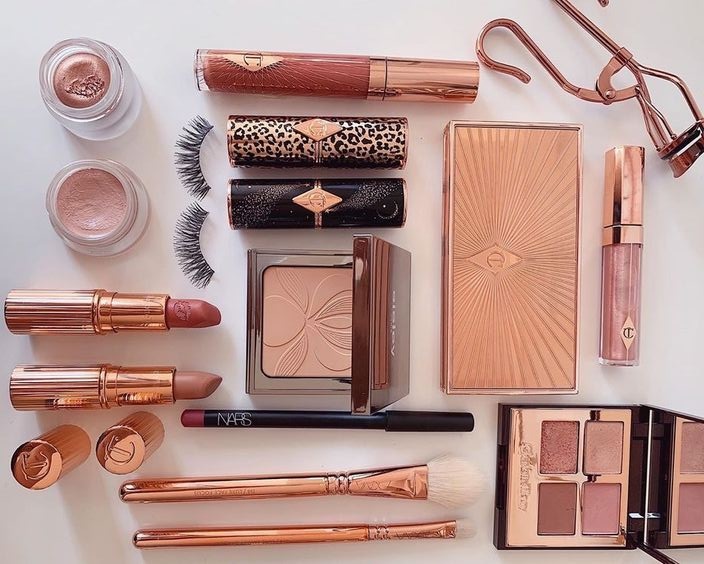 Karwa Chauth Gifts for Husband
Explosion Box for Husband:
Surprise your beloved husband with a stylish explosion box that spills over with sentimental notes, memories, and breathtaking images that convey your unwavering love for him.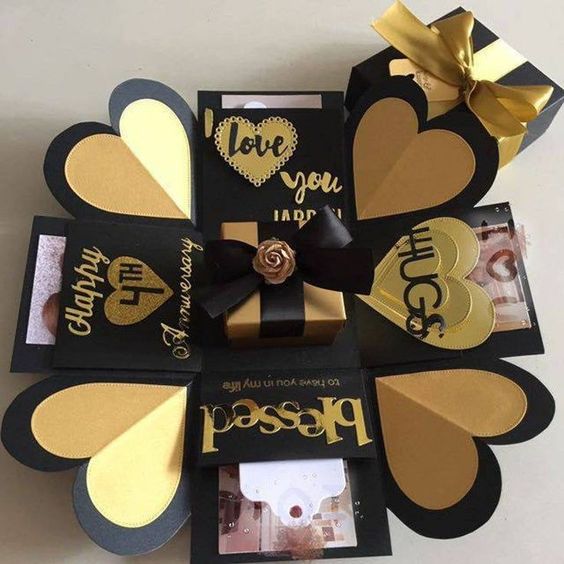 Cuisine Party on Karwa Chauth:
This Karwachauth, amaze him with his favourite food by going over the top with a share of a special street food party. Street food could unquestionably make your Karwachauth the most memorable, from delectable tangy paani puri to crunchy vada pao.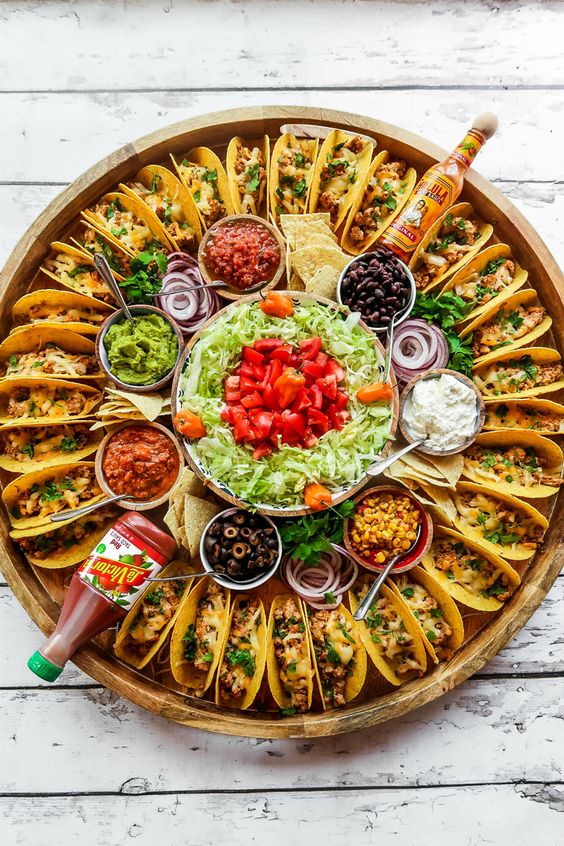 Together, watch Karwa Chauth's Special Moon:
You may travel to a unique location to see the moon rise. It might be anywhere, including the seashore, mountains, or a special destination, just the two of you.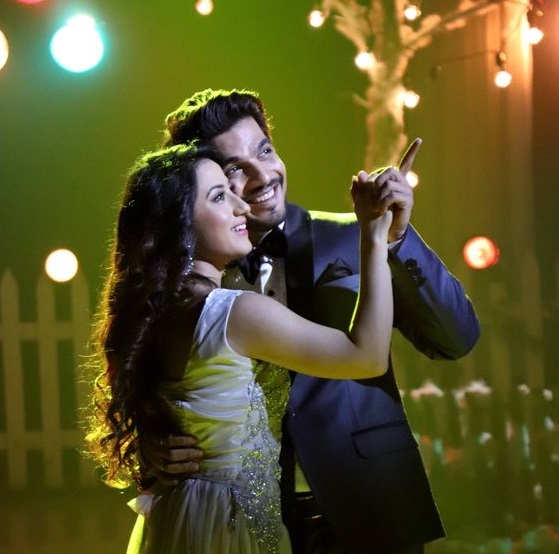 Customized Photo Frame:
As a Karwa Chauth gift, offer your significant other a personalised picture frame. Add a picture of the two of you to change it and make it more unique.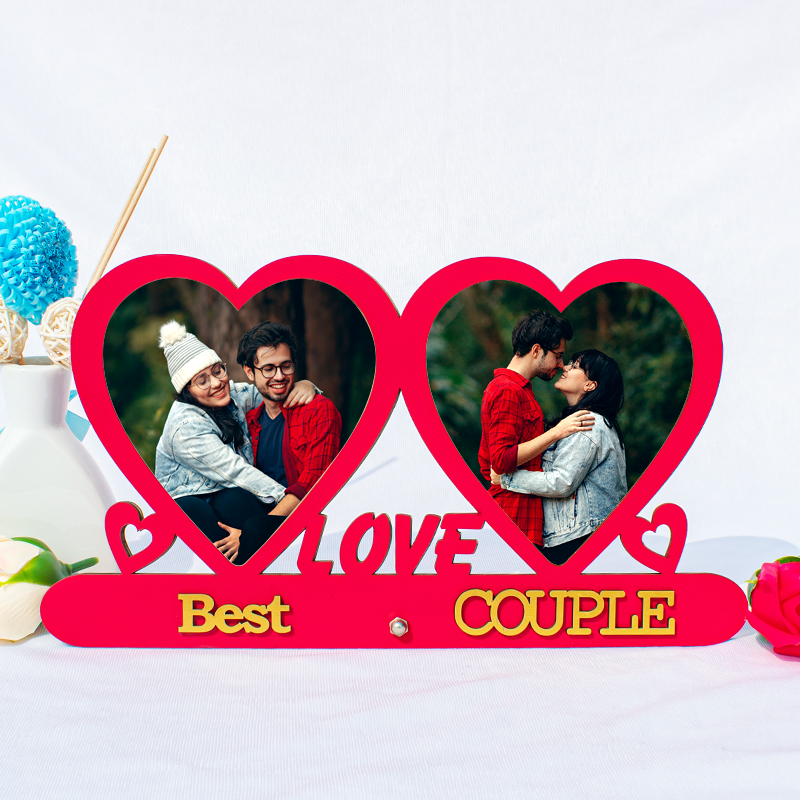 Caricatures:
Personalized caricatures are undoubtedly one of the unique gift options for any important holiday. You have the option to surprise your devoted husband this year by giving a caricature for his tabletop or desktop.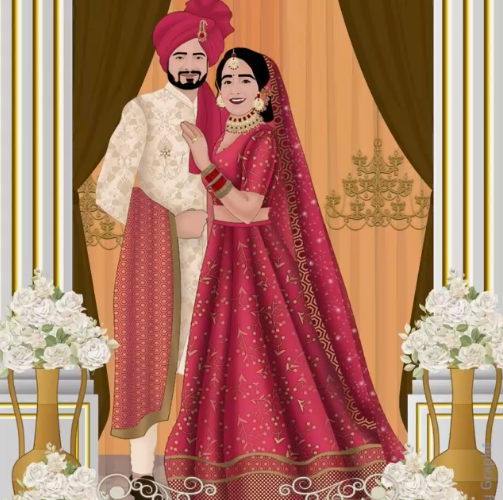 Gift Hamper for Husband for Karwa Chauth:
Sending a Karwa Chauth gift basket to your beloved hubby will be a kind gesture. Dryfruits, flowers, chocolates, cakes, and whatever else you wish your husband to have can be included in these hampers.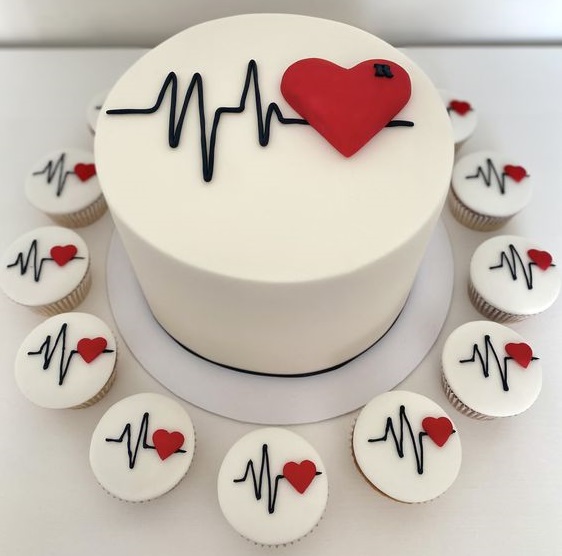 Romantic Night Out:
You can create your traditions, go out to supper by candlelight with your beloved spouse, or watch the moon rise from the beach.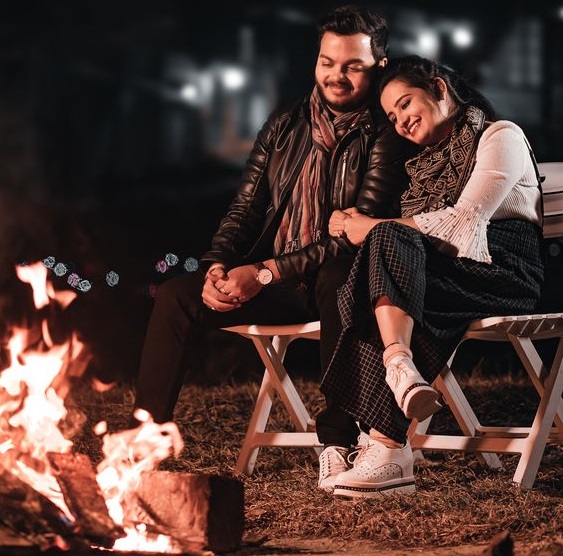 A Handmade Gift:
Additionally, you might astonish him with a unique DIY Karwachauth present. Some excellent present ideas are greeting cards, gift baskets, love notes, plus message boxes.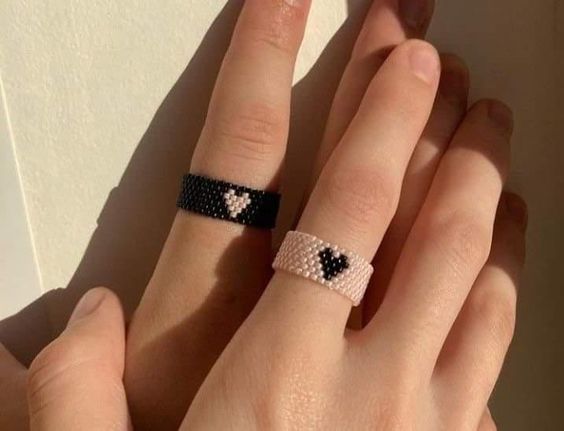 Conclusion
This lovely event honours the sacred union between a husband and wife. It's the ideal day to show your wife how much you care by giving her romantic gestures. Making your wife as joyful as possible is important since a happy wife means a happy life.