The popular festival of Lohri embodies the true essence of the traditions and culture of Punjab. Lohri is an exciting bonfire harvest festival that is celebrated with a lot of gusto and enthusiasm in the month of January. It symbolizes the onset of auspicious beginnings as you make the most of this festival by distributing Lohri gifts. All relatives and Friends gather around the fire, sing traditional songs and perform Gidda and Bhangra to the foot-tapping beat of Dhol and the drums.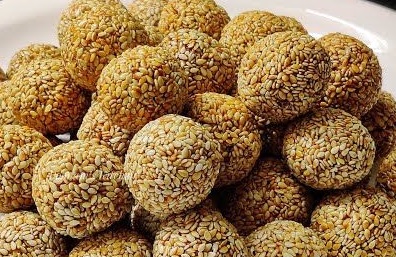 Lohri is a Punjabi winter folk festival that is celebrated with much enthusiasm all over the country. Celebrating this festival brings much joy and happiness to all people around. Bonfire, song, dance, and sharing of gifts are the main characteristics of this vibrant festival. You need to plan everything for the coming Lohri festival as it is just around the corner.
Planning to welcome and celebrate this festival by exchanging Lohri gifts. You need not stick to buying conventional gifts. It is the time to come up with unique and innovative Lohri gift ideas. What better way to spread warmth and love as you buy and send Lohri Gift for Friends?
Some of the top 5 Lohri gifts ideas this year
Potted Plants
Flowering potted Plants are very appealing and capture everyone's interest. There are multiple options available for Lohri gifts such as Money plant, Bamboo plant, Snake plant, Aloe Vera plant, Ficus plant, Bonsai plant, Money plant or lucky Bamboo plant, etc.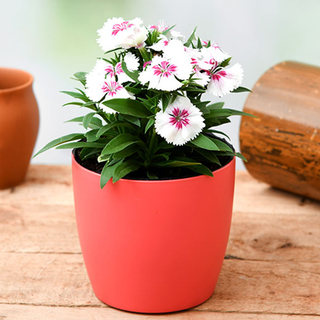 Potted plants are not only appreciated due to their beauty but also offer numerous health benefits. Some of them offer oxygen the whole day. A potted plant is always a wonderful Lohri gift for friends and family. For example, you can buy a peace lily as it not only has fragrant flowers and appealing foliage but also is an air-purifying plant. It also symbolizes rebirth, peace, and tranquility. The idea behind gifting this plant is that you are wishing them a peaceful, happy, and extremely prosperous life.
 Attractive Jars 
Are you looking for a charming Lohri gift idea to give to friends and family? Glass or mason jars with Lohri goodies are not only attractive but functional Lohri Return Gifts that can be used in the house.  Jars make excellent presents for everyone including men, women, kids, and teens, too.  The Jars can be filled with edible sweets such as cookies, til laddoo, muffins, homemade chocolate rewaris, or Dry fruits.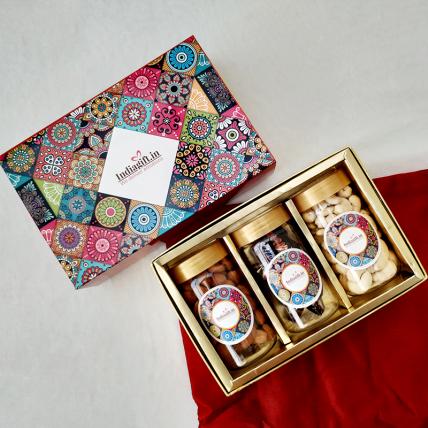 Add a twist to your Lohri gifts by decorating a mason jar. You can paint a mason jar in a vivid color to add a personalized touch to your gift creation.  Also, you can create a unique texture with spray paint or acrylic paint and give it a rustic finish. To impart a unique appeal you can label the jars to give them your distinct personalized touch. You can decorate the jars by tying a ribbon around them and put thank you a message in it. 
Personalized Hampers 
Whether you are seeking for conventional or modern Lohri gift ideas, personalized gifts are always welcome. You can send your warm wishes with an appealing personalized hamper on this auspicious festival to please your loved ones.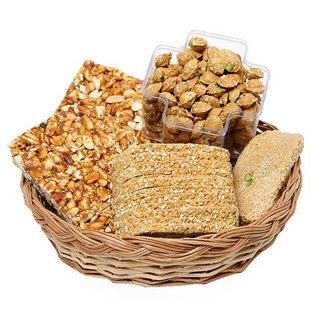 A personalized Lohri hamper can be made in colorful baskets. This Lohri gift holds a special message as you can put bags of dry fruit, sweet and salty packets of popcorn, gachak, peanuts, and gur along with a set of oil diffusers. You can also put a few chocolates, and sweets for kids and teenagers.
Cakes and Kites 
One of the most popular Lohri gift ideas that bring instant smiles includes delicious Cakes.  They make delightful gifts that will surely reflect your caring attitude and style to your loved ones. You can also order them online at indiagift, which is an authentic platform for some mouthwatering chocolate, banana, or carrot cake on this auspicious occasion. You can choose from a plethora of options including pineapple, strawberry, butterscotch, or black forest cake. A cake box is an excellent option for Lohri Return Gifts. This will be accompanied with a set of colorful kites and a spool of strings for children as they love to fly them on Lohri.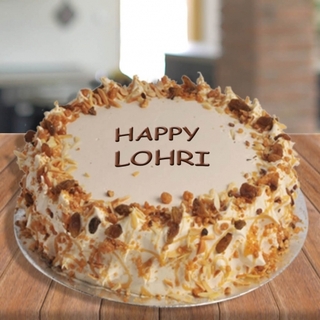 Glass Candle Set 
To celebrate this auspicious winter festival, giving glass candle sets is an appealing Lohri gift ideas.  You can accompany it with a pack of gajar halwa or aata -jaggery laddoos or gur peanut chikkis which are characteristic sweet treats of Lohri. Distribute these appealing Lohri gifts with til laddoos, peanuts, and gajak amongst others.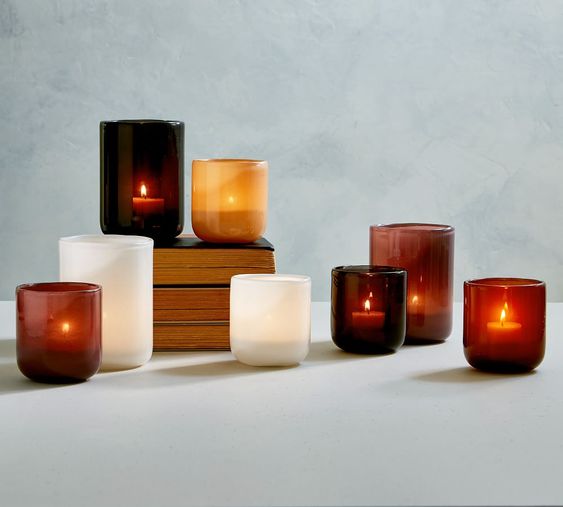 If you intend to go to a Lohri party or plan to host one, you can now consider the aforesaid Lohri gift ideas and buy Lohri return gifts for your near and dear ones.
To wind it up we can say that Lohri is all about festivities with a group of people and everyone living close by a get-together to make merry over the flourishing harvest. Singing a traditional Punjabi folk song and dancing, as everyone gathers around a bonfire marks the significance of this festival. You can drop some popcorn, and sesame seeds rewaris, in the fire to thank bountiful nature for its blessings. Create loving memories as you celebrate the Lohri festival with sweet treats along with some innovative and appealing Lohri gifts.