Many people thought home date nights are boring but actually, they are not boring. They are quite amazing because it is up to you how to turn your table in an interesting way. For home date night you need to show your hidden skills to make your date night memorable and romantic.
It doesn't matter if you require expensive items, fancy surroundings, etc things to make your date interesting but with daily use items, you make your date night more comfortable.
Here we list a few romantic indoor date night ideas which you can execute and use these ideas you can make your happy valentine's day 2022 fantastic. All these ideas are super easy and comfy. So start planning for 14 Feb right now with our ideas and surprise your special ones with romantic gifts and an awesome date night at sweet home.
In every person, there is one hidden child who always wants to play. On this valentine' day allow that innocent child to come out by organizing a game night for your loved ones. Play backgammon, rummy, cards game, monopoly, uno, and much more games available. Choose any favorite game of your partner and play together. While playing, open a bottle of wine, some cheese board and also you can bet with each other. While playing, spend some quality time and have so much fun.
Candle dates are romantic and it is the best way to celebrate your valentine's day with your partner. Organize an intimate dinner candle date and prepare yourself some valentine's special dishes. And set the table with candlelight and surprise your partner with the date set up when he/she comes back. You can order cake online for your date and bring some Valentine's Day gifts for your partner.
Spa dates are very romantic and relaxing. But if it is done at home then it will be amazing and affordable. For the spa date, you need to arrange some comfy spa robes and slippers. Prepare some homemade face masks and body scrubs or you can buy them from any online gift delivery website. Also, you need to do some arrangements for the bath and use a bath bomb. Use some scented candles or essential oil sticks which will aromatize the atmosphere. To make your date more amazing, arrange some mocktails which will refresh your soul and spend some relaxing time. Make sure you will arrange this date for Friday so that you can start your weekend more relaxing and refreshing.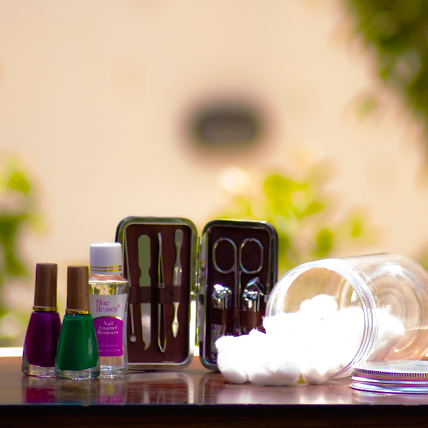 If you both love music then plan some musical date night. On this musical night, you can dance, sing on your favorite tracks or you can plan for karaoke night.  For that you need a karaoke night set up and also you need to prepare a list of songs. This musical night will allow you to showcase your hidden talent. Bring some refreshing beverages and some snacks which you can enjoy during the night. Click some pictures with singing and dancing. It will give you a memorable date night experience at home and the best Valentine's Day gifts for your husband.
Bake and Taste with Partner 
When you have a lazy day then spend your lazy day with the love of your life. You can leave some household work and spend some quality time with your partner. You can wear some comfortable clothes like pajamas all day. And make a plan to bake some delicious food or special cakes with your partner. Bringing all different kinds of flavors and mixing them up. Set up a sitting area and blindfold your partner and treat him/her as a guest and tell them to taste every dish. This way you will spend an amazing time together in a unique way. This Mixing and baking will help you strengthen your bond.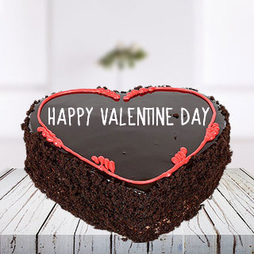 If you and your partner want to spend some quality time then plan a video game date night.  Also if your partner and you love to play video games then it will be an amazing way to spend quality and fun time together. You can try some new games or online games. This will be an interesting way to stay together and celebrate promise day at your comfy place.
Every partner loves to watch movies together. If some new web series came on Netflix and you are dying to watch the series then you can organize a movie date with your partner on Valentine's Day. Wear some comfy clothes, order gifts online for your partner, and cuddle up. For movie night you need to prepare some butter popcorns and nachos chips which most couples like. This will feel really together and connected. Also, you can watch movies like Roman holiday, It Happened One Night, Notting Hill, Crazy Rich Asians, The Princess Bride, Groundhog Day, Say Anything, etc. After the movie, you can discuss the movie and share your views. It will be a fun-packed date night.
We know every person has some hobby which they can't use and work on it. This Valentine's day, buy Valentine's Day flowers and plan some DIY partner's favorite activity which he/she always wants to do. So use your wallet and recreate your home into a hobby class. If your partner loves paint then buy canvas, paints, and brush, look for some painting tutorials on YouTube and try your hand together and make some masterpieces at your home date night. It doesn't matter whether you are an expert and not just try your hand and spend some fun and relaxing time together in some artistic way.
Everyone likes to get clicked, so plan some shoot night for your partner. Click some beautiful pictures of your partner. For that, you need to arrange some costumes, cameras, and props for the shoot. When he/she comes back from their work then give them costumes and tell them to get ready for the shoot. For a more realistic look, set up the background according to the costume. This will be a creative way to spend time.
Our indoor home night date ideas for couples will make your valentine's day memorable and interesting.
You Might Also Like: