The Chinese New Year is quite a popular holiday among the Chinese with both young and old participating in this lovely holiday. With all the hype about what animal will for the particular year and the exotic traditions, the spring festival or Chinese new year is quickly garnering a global fan base. With prayers being offers to God and fireworks lighting up the sky and the joy that soars once you come across these lovely treats, the Chinese new year may not coincide with the new year in the Gregorian Calendar, but it needs to be celebrated in the same manner. Hence, check out these Chinese New Year gift ideas that is supposed to be on the 25th of January.
Fruit Baskets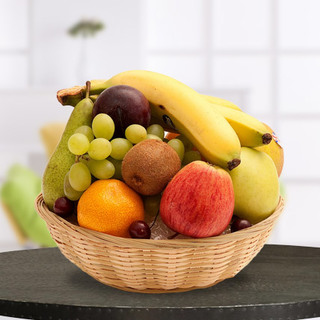 As tradition ascribes that people everywhere engage in sending wishes for good health, fortune and harvest, these wishes are accompanied by different gifts, including fruit baskets that are exchanged between friends and relatives. Thus, when the time comes for you to pick out new year gifts, fruit baskets are meant to convey your wishes and make sure that your loved ones remain in the pink of their health, all year-round. With exotic fruits to those that are easily available, these fruit baskets can vary in size but will convey your best wishes for your loved one's health while you send new year gifts online.
Red Envelopes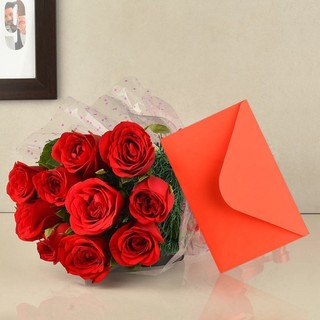 This popular tradition entails giving away money to children from elders to make sure that wealth passes throughout the generations. This money is sealed in unique red color envelopes that are seen as the color that wards off bad luck and evil with promises of life and wellness. Hence, when you don't want to go through the trouble of picking up suitable gifts or buy new year gifts and wrapping them up, these red envelopes do a good enough job of making sure that your loved ones are provided for the new year with your generous new year gifts to India in the sacred red envelopes.
Designer Cakes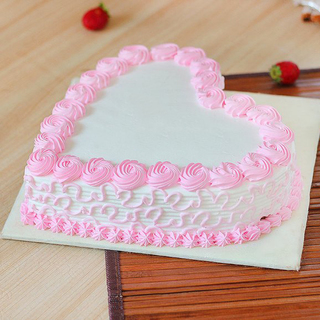 New year is a special occasion that calls for you to engage with your loved ones as you step into it and share in the happiness with gifts and lovely food. Hence, when the time comes, order designer cakes that share the same theme with the Chinese new year, like the red Tibetan lion and dragon to lamps and other motifs. These designer cakes can be ordered online as you send cakes to India with same day cakes delivery in India and midnight cake delivery. With craftsmanship and skills needed to make this edible masterpiece, designer cakes are meant to share your love with those who matter the most as you send cakes from Amsterdam to India.
Wine/ Wine Subscriptions
Chinese people never think of wine as a vice but it is esteemed as a celebratory drink, especially on special occasions like this. Thus, no Chinese new year is complete without this savory drink that is symbolic of wishes and happiness. Hence, when it comes to new year gifts, you can either gift your loved ones a lovely bottle of wine as you send gifts to Gurgaon or even pay a yearly subscription of wine with their name on it to make sure that they enjoy this lovely drink in various varieties, month after month.
Good Luck Bamboo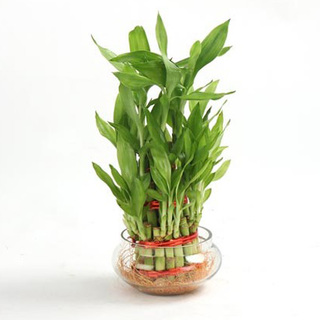 New Year gifts revolve around sending your love to all your dear ones and wishing them the best the year has to offer with flower online shopping before you send flowers to India with same day flower delivery. However, this time, you can send your wishes to them is in the form of a living, breathing plant with gifts delivery online India instead of when you send flowers to Bangalore and what better than a bamboo stems that not only symbolize good luck but are also said to add to Feng shui of the room? Hence, when you struggling with luck gifts, always count in a good luck bamboo plant that serves the symbolic purpose of resembling your bond that will grow up, when nurtured properly by both the parties.
Gift Combos
Gift combination is quite a common gift item exchanged between friends and family as they consist of two or more gifts to spread your love to the ones who matter the most. Also, they compensate for your absence when you are away from your loved ones and appease them when they are upset because of the distance between you both. Also, going with the saying, the more the merrier, these combination gifts online are responsible for multiply the happiness of your loved ones as you send cakes to Mumbai along with other gifts.
Tea
The Chinese are fond of tea as much as the English, and when people migrate to their hometowns to celebrate the spring festival or the Chinese new year, dried tea leaves are a common gift item. Hence, get inspired by these traditions and order a pack of tea leaves from twinning or any other organic brand that will remind your loved ones of you when they savor this beverage.
Personalized Lamp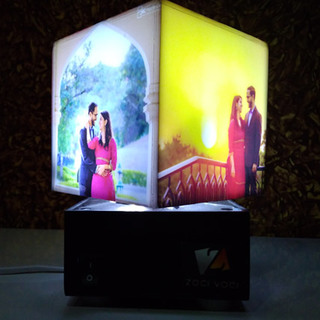 Whether you are in China or China town of any respective country, the red colored paper lamps or lanterns are quite popular and are symbolically said to ward off the evil. Hence, a personalized lamp is as good as any personalized gift not because they are lent from the traditions but have a personal touch of there that will appeal to your giftee, for sure. Thus, send gifts from Russia, Dubai, Qatar to India this new year with a personalized photo lamp as your first choice.