554

2
Product ID: IG00520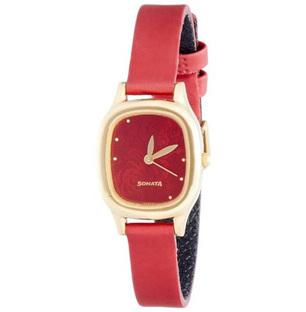 Customer Reviews
4.3 based on 8 Reviews
Sonata Analog 8060YL03
* This Product is Out Of Stock.
Powered By - Comtrust

365 Reviews
Vandana Taneja - For Panchkula

Jul 23 2018

As always... splendid!

Dr. V. Mathivanan - For Gwalior

Jul 21 2018

I'm extremely happy the way indiagift perform in giving away the gifts at the scheduled time.. Thanks... Congratulations..

Neha Dharam - For Ernakulam

Jul 19 2018

Reliable, good quality, punctual.. I loved it.. thank u india gift

Vijaya dhothre - For Pithampur

Jul 19 2018

Thanku so much for beautiful roses it fresh flower and receive timely

Salim Khan - For Ghazipur

Jul 19 2018

Nice cake delivered on time. I am happy with the service.

Harish Kumar Singh - For Nashik

Jul 18 2018

Excellent Service.

Sudeep B - For Nagpur

Jul 17 2018

The package was delivered on time and beautiful appropriately packed. You have honoured our message we specified while placing the order and we appreciate that. Fresh fruits hand delivered in goregepus packaging. You are the best company to send gift to our loved ones far away. I will recommend your service to all our friends.

Vikram Sital - For Rajpura

Jul 14 2018

India gift is a very reliable gift delivery service.

Meenakshi - For Ernakulam

Jul 14 2018

My experience is very good with India gift

Rahul Ranjan - For Hajipur

Jul 13 2018

Good job done,Great cake and online delivery

Rashmi Thapa - For Pithoragarh

Jul 11 2018

Excellent service by IndiaGift, had sent cake to my hometown which is definitely not an easy place, but on time and proper delivery was done really appreciated.

Karishma - For Bangalore

Jul 11 2018

Good customer service and on time delivered

Rahul Pathak - For Ghaziabad

Jul 11 2018

Wonderful service. Very easy to use and straightforward service. Very pleased

Harsha Surathkal - For Bangalore

Jul 10 2018

Really happy to be customer of IG since 2 years. Best products delivered as expected :) Thanks guys

Gowtham - For Thanjavur

Jul 9 2018

Good Job... Continue your good work

Rashmi - For Pratapgarh (UP)

Jul 8 2018

Nice

Keerti - For Ballia

Jul 7 2018

I never expected that they will deliver my order . Since place of delivery was 16 km away from main town Ballia. But they delivered it on time . This is really amazing experience for me .

Siyad ahmed - For Calicut

Jul 6 2018

excellent servise

Usha singh - For Ballia

Jul 6 2018

Magnicient in delivery as well as in perfect order .. oustanding place to shop for gifts and cakes.. got delivered in time and happy

Rashmi - For Safidon

Jul 4 2018

indiagift serves is very well. my first online gift sending experience is very good with indiagift. A big thanks for sending my gift.