481

3
Product ID: IG001833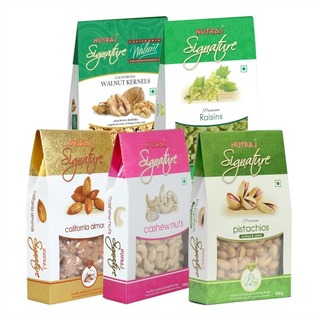 Last Bought
Bimla Ma..
Noida..
Customer Reviews
4.3 based on 8 Reviews
Signature Dry Fruit Pack of 5
Powered By - Comtrust

616 Reviews
SYLVIA DSOUZA - For Mangalore

Mar 21 2019

Am very happy with your service..Initially i was worried bcz it was my first order and was nt sure about the service. But the service made me really happy and i would like to recommend your service to my colleagues and my friends who are in UAE. Thank You so much..Appreciate your work.

Khushpreet kaur - For Sangrur

Mar 20 2019

Good experience

Radhakrishna M - For Yanam

Mar 19 2019

Delivery as scheduled

Maschio - For Ariyalur

Mar 18 2019

Thank you so much for delivering the order on time. Instead of Cadbury Celebrations you have delivered the Cadbury Silk bar. Kindly avoid the errors.

SABEEN FATIMA - For Mumbai

Mar 17 2019

I had a really nice experience shopping from here. Everything was very clear,easy& sorted,very professional staff-the gift expert, delivery man. I really appreciate your commitment towards work.

Kapil dhunna - For Sri GangaNagar

Mar 17 2019

Awesome

Tripta - For Nangal

Mar 17 2019

Nyc service

Niyanthri arunkumar - For Bangalore

Mar 15 2019

Good

Rajdeep Chatterjee - For Cooch Behar

Mar 13 2019

awesome cake with fastest delivery

Gurpinder Singh - For Bhatinda

Mar 13 2019

The product and service was great.

Manpreet - For Amritsar

Mar 13 2019

Thank you so much ????. Excellent service.

Sradha Suth - For Thiruvananthapuram

Mar 13 2019

Very good. Good customer service.

Alok - For Rourkela

Mar 9 2019

thank you indiagift team

Alok - For Rourkela

Mar 9 2019

Thank you indiagift team

Ashika - For Cuttack

Mar 7 2019

delivery was fine .the cake looked good.

Varsha Sharma - For Patiala

Mar 5 2019

Yes it was great and cake was fresh too. Thank you India gift.

Khushpreet kaur - For Fatehgarh Sahib

Mar 3 2019

Thanks to deliever my gift to my loved ones at time

Sajitha Varghese - For Ernakulam

Feb 28 2019

Happy with your system.Only thing is that I ordered the cake looking at the pictures online and was expecting the same one once I put in the order.Picture description might be different online.And I requested the writing on the cake "Happy Birthday Basil &Maria;",but it has come only Happy Birthday.Except those everything perfect.

Mustofa - For Erode

Feb 27 2019

Sorry for late to create review..... Nice & delicious cake ????????????????????.... The services r awesome ????????????????????????????????????????

Kornkawee - For Delhi

Feb 27 2019

This site is really nice. I can order from Thailand.