871

4
Product ID: IG001553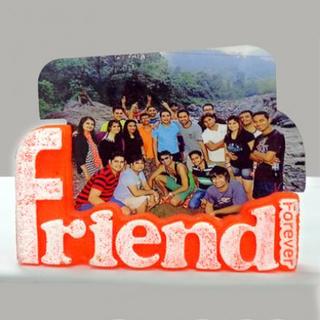 Customer Reviews
4.3 based on 8 Reviews
Friend Jelly Frame
* This Product is Out Of Stock.
Powered By - Comtrust

700 Reviews
Ritu aggarwal - For Meerut

Jul 13 2019

Delivered on time.Service is really good. Looking forward

Nishant - For Chandigarh

Jul 12 2019

I am really happy with the delivery time and there are lot of choices for the gifts on your website. In future, I will prefer this site for sending gifts to India.

SRINIVASA GOPAL - For Kakinada

Jul 6 2019

Good operator were always available to assist.

Ramni - For Madurai

Jul 2 2019

Timely deliver was perfect

Radha radhakrishna.pabbineedi - For Yanam

Jul 1 2019

Dear Sir, Service is very good,and delivery boy is also very good communication.

Gowtham Gayathri - For Chennai

Jun 30 2019

Good Service

Sunita Chhetri - For Gurgaon

Jun 30 2019

the quality of service you guys are providing, very much satisfied. Thank you IndiaGift.in

Robin - For Gurgaon

Jun 24 2019

Amazing services. Cake and bouquet both were awesome.

Shashin Verma - For Damoh

Jun 22 2019

Good service

Priyanka Bansal - For Ramnagar

Jun 20 2019

Thankyou for the prompt delivery

Somnath Banerjee - For Hooghly

Jun 19 2019

Order reached perfectly on time, even though the location was in the outskirts.

Dr Sarvesh Vijay - For Katihar

Jun 17 2019

Awesone

Hena Kundra - For Delhi

Jun 16 2019

We are really very happy with the service and products . We had to make last minute changes to the delivery and you guys honored the request. Pleasure to work with your company - will continue to work with you Thanks Hena Kundra

Hena Kundra - For Delhi

Jun 15 2019

Excellent products and service !!

Prashant Dubey - For Agra

Jun 11 2019

Very nice, first time experience is awesome...appropriated promptness....

Kamaldeep Kaur - For Nawanshahr

Jun 10 2019

Delivered on same day, impressed with quality.

Uday Bhaskar Kamana - For Hyderabad

Jun 9 2019

I like that I for got a reminder for the Birthday and an offer.

Preeti - For Faridkot

Jun 9 2019

Very fast delivery .

Rajish nair - For Guruvayoor

Jun 7 2019

Good followup for updation in cake an delivery

Manasa Kasuganti - For Siddipet

Jun 4 2019

Good service but please make sure you deliver on time.