1313

0
Product ID: IG001189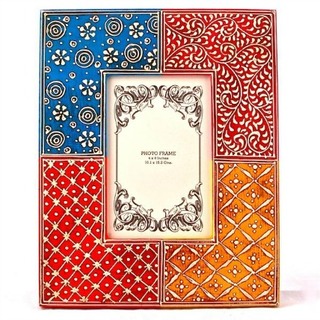 Last Bought
Gunjan
Almora
Customer Reviews
4.3 based on 8 Reviews
Colorful Embossed Photo Frame
Powered By - Comtrust

693 Reviews
Robin - For Gurgaon

Jun 24 2019

Amazing services. Cake and bouquet both were awesome.

Shashin Verma - For Damoh

Jun 22 2019

Good service

Priyanka Bansal - For Ramnagar

Jun 20 2019

Thankyou for the prompt delivery

Somnath Banerjee - For Hooghly

Jun 19 2019

Order reached perfectly on time, even though the location was in the outskirts.

Dr Sarvesh Vijay - For Katihar

Jun 17 2019

Awesone

Hena Kundra - For Delhi

Jun 16 2019

We are really very happy with the service and products . We had to make last minute changes to the delivery and you guys honored the request. Pleasure to work with your company - will continue to work with you Thanks Hena Kundra

Hena Kundra - For Delhi

Jun 15 2019

Excellent products and service !!

Prashant Dubey - For Agra

Jun 11 2019

Very nice, first time experience is awesome...appropriated promptness....

Kamaldeep Kaur - For Nawanshahr

Jun 10 2019

Delivered on same day, impressed with quality.

Uday Bhaskar Kamana - For Hyderabad

Jun 9 2019

I like that I for got a reminder for the Birthday and an offer.

Preeti - For Faridkot

Jun 9 2019

Very fast delivery .

Rajish nair - For Guruvayoor

Jun 7 2019

Good followup for updation in cake an delivery

Manasa Kasuganti - For Siddipet

Jun 4 2019

Good service but please make sure you deliver on time.

Nitu - For Vadodara

Jun 4 2019

Excellent service and product.

Chetan - For Udhampur

Jun 1 2019

Beautiful cake and tastes lovely.

Shilpa Kulkarni - For Belgaum

Jun 1 2019

Service is too too good. Will definitely consider this again next time

Gurwinder sangha - For Faridkot

May 29 2019

Excellent

Tabrez Husain Qidwai - For Gonda

May 28 2019

I have always been booking with your services, thanks for being there whenever I need you to make my family happy.

Shipra Singh - For Gonda

May 26 2019

I will give 5 star as the location was in extreme remote area. Although I had to pay the extra charges but they delivered the cake very much on time.

Chhaya - For Ujjain

May 26 2019

Thank you for delivering on time. My parents were very happy. Moreover the delivery man was so polite n dedicated. Excellent customer service. I ordered from Dubai and the whole thing went so smoothly. Thanks to rohit as well for giving all the information on chat. Will definitely order again.