Love goes around and comes around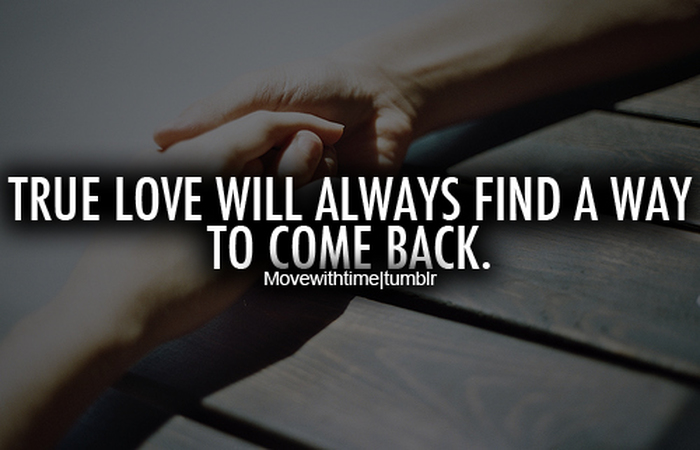 She was my senior in college, just by one year. At first thought, I felt it is infatuation but it wasn't. It developed into love. Soon we were the couple of the college. And the age difference was behind us. Neither did it matter to us nor to others. We spent two years together then she graduated and got into an IVY League college. We decided to stay connected and in love. As the year past by, we did stay connected but not in love. Atleast thats what we thought.

She went on to study in the US and started working there. I finished college and did my MBA in Mumbai. Soon I got placed in a foreign bank and went to Singapore. My parents found a girl for me to marry, I thought I liked her and we got married. We thought were a good couple to start with. Things were going fine till one fine day 2 years later she decided to disappear. The reason was my constant travelling for work.

I tried to explain, dissuade her. She got stubborn and stuck on that point. I told her I will change jobs. She didn't think I would. We separated. More than 2 years after getting married, we parted ways. I did keep my side of the promise by changing jobs and moving to a more comfortable one. But she still didnt come back. What did come was 'divorce papers'. I tried to buy some time but things seemed to have completely fallen off the brigade.

Amidst all of this, Facebook one day threw up some 'People I may know' to me. amongst them was my college girl friend whom I had not kept touch with. I befriended her on Facebook and thus began the start of a completely new thing for me. for us. As fate would have it she had married and settled in the US. But her marriage hadn't worked out the way it shouldve and she left him and returned to India to work with her father.

She used to travel a lot for work which also got her to my city of current work. We started meeting whenever we could. It all seemed so natural. She didn't ask me too much about my marriage and I didn't bother too. Soon, we knew it was love. The same love we had left off when he parted after college.

It has been 2 years we have been together now. I am divorced legally but she isn't. The process is on and might take some time. But the legal marriage tag isn't what we need. We need each other and that's all that matters for now.
Ours is a story twisted and moulded by God, he got us apart and he has got us together again. The years in the middle dont matter.
- Abhinav Malhotra