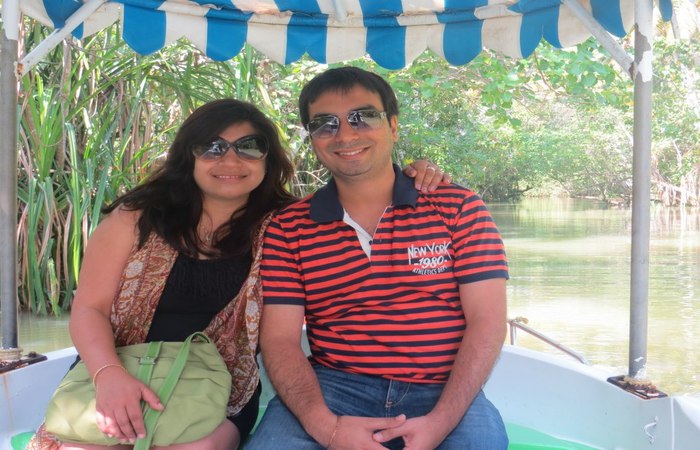 Well it was not Love at first sight but second sight!! My Parents were looking for a conventional arranged marriage and I was in agreement with them. She was the first girl I met & though I really liked her but don't know what made me ask for more. I thought perhaps I was jumping in too soon thus decided to wait and meet a few more girls and then decide. So I went on for another few months and did meet a few other girls and then we met again after 6 months. This time it was an instant CLICK.
Twist in the story came when we started dating & I realized how different she is than me. If I had to buy anything for her it was simple – look for something which I don't like & buy for her. The same was true at her end too. The love started fluctuating like BP – Up & down. We both use to think – "Jitna Pyaar mai aapse karta hu, utna aap mujse nahi karte". The love blossomed & went in full bloom within a few months – Surprises, doing things which one likes & Planning parties for each other.
Finally from thinking in opposite direction to thinking in same direction. We found our true love at second sight..
-Gaurav Anand