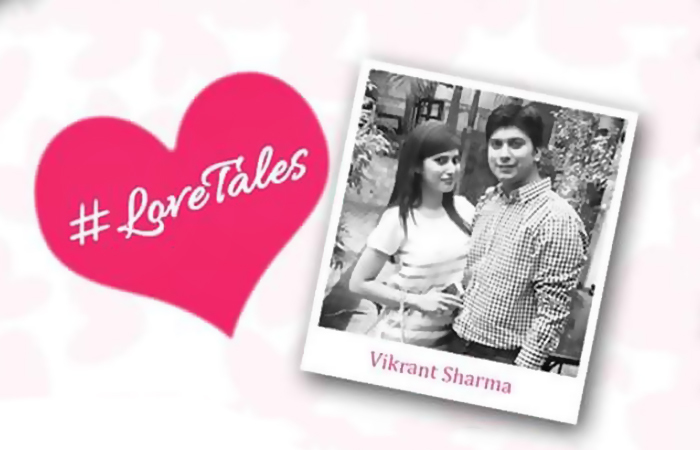 Our story started three years ago with an argument over a window seat. We hated each other at that moment. But soon because of common work, we had to speak with each other. We got to talk to each other and came to know we had a lot of things in common.We clicked pretty well and soon became friends and then buddies.
We would talk to each other regularly and share our daily routine with each other. Soon i realised she was like my best friend and I could share anything with her. It was four years of being best friends and in a relationship that we knew that we wanted to spend a lifetime with each other.
People say opposites attract but in our case, it was our similarities that got us together. Though I thought I wasn't ready to get married as it seemed to early to get married but it was my heart that ruled over my mind. We did our 'Roka' on her birthday as I thought there coulnd't be a better gift I could give her.
We are happily married for three years now
-Vikrant Sharma