As Friends & Lovers- Surprises never end for us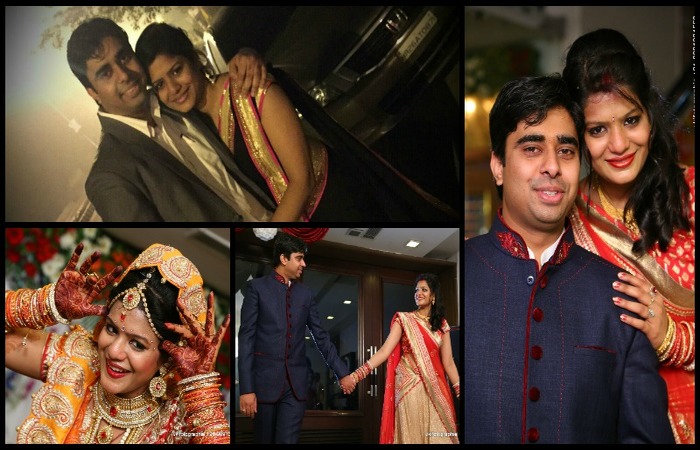 We met each other in college during our Post Graduation and were just friends for 4 months after we met, I was trying to hook him up with a girl Whom he liked initially, but my birthday turned out to be a turning point of our friendship, he made me realize how special it is to be with him around me,that girl who somehow became his good friend was also eyeing on him, but destiny had something else written for us.
I met with an accident just 2 days after my birthday and i was advised for a bed rest, and then we both realized how much we are missing each other, we started chatting on Facebook and SMS, and then gradually the SMS shifted to late night phone calls which made me fall for him even more everyday. We both were waiting for me to recover so that we can see each other, and then after 15 days i decided to go to college(he was unaware about my plan, i wanted to surprise him), when i knocked on the classroom door, some lecture was going on, the lecturer let me in, and he was sitting on 1st desk and our eyes met, and for few minutes we were just staring each other and everybody in the class noticed it, and even our lecturer was staring both of us which we realized later on. We use to visit college only to see each other,though we never confessed but the love for each other was clearly visible in our eyes and all our friends could guess it.
And one day, we just happen to be together with our eyes doing the talking and confessing that how much we love each other,we decided to take the friendship further,he on the 2nd date itself told me that he will marry me and this is not fling or college affair and this line was stuck in my heart and mind since then I had made up my mind that I will marry this guy anyhow. After dating for 4 years we decided to marry but none of us proposed each other for this, my parents disapproved of it, reason it was an intercaste marriage. it took me 1 year to convince my dad, about how much i love him and he is the right guy who will take care of me.
And after 5 years of dating,we got married in 2015.
-Richa Mittal